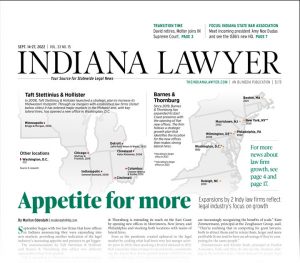 SEPT. 14-27, 2022
Some of Indiana's largest law firms are making big moves into new markets. Indiana Lawyer senior reporter Marilyn Odendahl reports on the news from Taft Law and Barnes & Thornburg and takes a big-picture look at the driving forces behind law firm growth nationwide. In court news, IL managing editor Jordan Morey and reporter Katie Stancombe report on the big transitions happening at the Indiana Supreme Court, which Justice Steven David has left and Justice Derek Molter has joined. And in our annual Indiana State Bar Association Focus, IL Editor Olivia Covington chats with Amy Noe Dudas, the Richmond lawyer who will lead the bar starting next month. Read those stories and more in the Sept. 14-27, 2022, issue of Indiana Lawyer.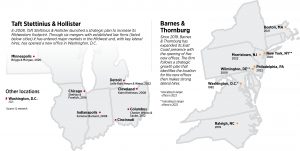 September began with two law firms that have offices in Indiana announcing they were expanding into new markets, providing another indication of the legal industry's increasing appetite and pressure to get bigger.
Read More
Taft Stettinius & Hollister's entrance into the Detroit market is another step toward the firm's goal, adopted more than a decade ago, of becoming a "dominant middle-market regional law firm."
Read More
With the opening of two new offices on the East Coast, Barnes & Thornburg followed its plan put into place in 2009 to grow strategically by picking locations and lawyers that enhance the law firm's reputation and expertise.
Read More
Less than a month after Indiana's near-total abortion ban was signed into law, the battle for reproductive rights has moved to the state courts with two lawsuits challenging the new statute on constitutional and religious freedom grounds.
Read More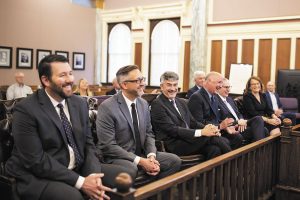 Last month, Justice Steven David officially retired from the state's highest court and became a senior judge while now-Justice Derek Molter was sworn in as his successor.
Read More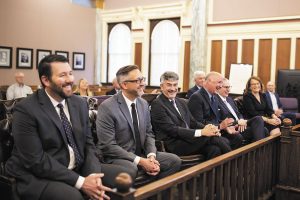 New Indiana Supreme Court Justice Derek Molter has recused himself from his first case on the docket for a unique reason: He outpaced it to the high court.
Read More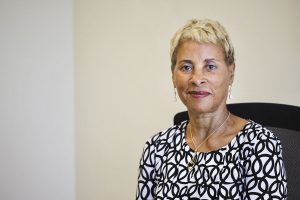 Indianapolis attorney and former Indiana Supreme Court justice Myra Selby has been honored with the American Bar Association's 2022 Margaret Brent Women Lawyers of Achievement Award.
Read More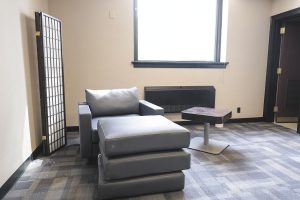 Every construction and remodeling project encounters a glitch. For the new educational and exhibit space being created in the Birch Bayh Federal Building and U.S. Courthouse, the glitch turned out to be a load-bearing wall.
Read More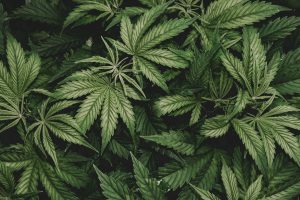 While debates over the legalization of marijuana are nothing new, the Court of Appeals of Indiana has given the Indiana Legislature's Interim Study Committee on Public Health, Behavioral Health, and Human Services a new wrinkle.
Read More
Read Indiana appellate court decisions from the most recent reporting opinion.
Read More
In discussing her plans for her year as president of the Indiana State Bar Association, Amy Noe Dudas repeatedly returned to a single question: "What do lawyers need?"
Read More
The Indiana State Bar Association's new headquarters — located at 201 N. Illinois St. in the Capital Center in downtown Indianapolis — can serve as a home away from home for its numerous members.
Read More
The 2022-23 academic year has begun at the Indiana University Robert H. McKinney School of Law.
Read More
On Aug. 31, Justice Steven David, a genuine friend of the legal profession and our system of justice, retired from the Indiana Supreme Court. As he departed, he encouraged everyone to "do a little bit more for other people."
Read More
The following is an interview with Justice Solomon Sabia, the only reportedly totally independent judge in the Western Hemisphere.
Read More
Disclaimer: This article will hopefully give you some ideas on how to use technology to communicate more efficiently. But first, think through how to communicate more effectively.
Read More
Indianapolis criminal defense attorney Robert Hammerle gives us his take on "Nope" and "Prey."
Read More
A five-star lineup of speakers for this year's Annual Conference has been assembled. We hope to see you there on Nov. 17 and 18.
Read More
Having a more uplifting mindset can pave the way for improved mental and physical health and impact our daily work and our relationships in a positive way.
Read More
How easy are we making it for others to compromise client confidentiality or client privacy? A few simple tips can make obtaining client information that much harder.
Read More
Hosted by IndyBar's Professionalism Committee, the annual softball game brought out some of IndyBar's best and most athletic members.
Read More
This article was originally published in Indiana Lawyer in 2020. Our authors recognize that some references are dated; however, the content is continually relevant to practitioners and is being reprinted for those that missed it the first time.
Read More
In its fifth year, IndyBar's E-Discovery Day will take place Friday, Dec. 2, from 8 a.m. to 5 p.m. at IndyBar Headquarters.
Read More
IndyBar's Lawyer Referral Service (LRS) is getting an update.
Read More