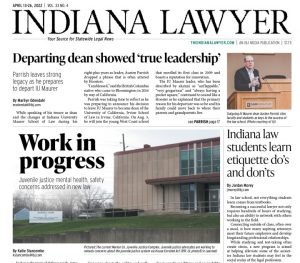 APRIL 13-26, 2022
After eight years at the helm of Indiana University Maurer School of Law, Austen Parrish is stepping down from his post as dean to join the University of California, Irvine School of Law. Indiana Lawyer senior reporter Marilyn Odendahl has a look back at Parrish's time at IU Maurer and the legacy he will leave. Meanwhile, the state of Indiana is one step closer to having a new Supreme Court justice — IL reporter Katie Stancombe has the details from the latest round of candidate interviews. And in this issue's Web Exclusive, IL managing editor Jordan Morey delves into the emerging world of NFTs and what the new digital assets mean for IP law. Read those stories and more in the April 13, 2022, issue of Indiana Lawyer.
Austen Parrish has announced his decision to leave IU Maurer to become dean of the University of California, Irvine School of Law in Irvine, California. On Aug. 3, he will join the young West Coast school that enrolled its first class in 2009 and boasts a reputation for innovation.
Read More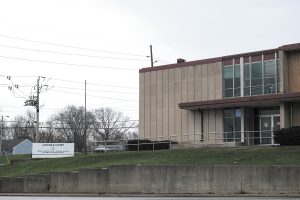 Concerns about the safety and well-being of Hoosier youth housed in juvenile justice facilities across the state have drawn attention from the U.S. Department of Justice on multiple occasions. Action was taken to remedy those concerns, but the root of the problem facing Indiana's juvenile justice system is still wound in a tangled mess that lawmakers and juvenile advocates are trying to unravel.
Read More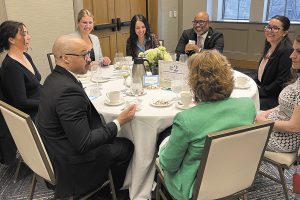 While studying and test-taking often create stress, a new program is aimed at helping alleviate some of the anxieties Indiana law students may feel in the social realm of the legal profession. The Indiana State Bar Association recently teamed up with Notre Dame Law School, Indiana University Maurer School of Law and IU McKinney School of Law to put on etiquette dinners for students.
Read More
The Indiana Judicial Nominating Commission didn't shy away from big topics during the second round of Indiana Supreme Court interviews on April 5, prodding to see where candidates would land on questions ranging from underrepresentation on the bench to influences of personal bias in judicial philosophy to how much consideration judges should give the legislative branch.
Read More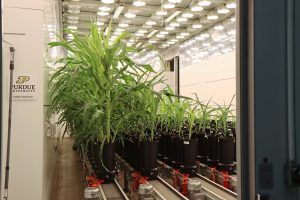 An argument over the release of six surreptitiously recorded phone conversations is the latest turn in a lawsuit brought by two siblings claiming they connected Purdue University to millions of dollars' worth of projects in Peru, but they have been paid less than $15,000 for their work.
Read More
Indiana Lawyer is pleased to announce the recipients of its 2022 Leadership in Law Awards, who will be honored at a recognition breakfast on June 1.
Read More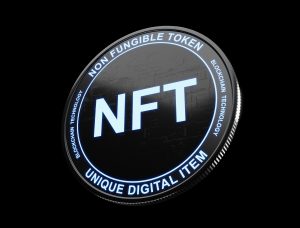 Over the last three years, non-fungible tokens have gone from niche to mainstream. But with the new digital marketplace has come more questions than answers for lawyers — particularly in the realm of intellectual property.
Read More
Read Indiana appellate court decisions from the latest reporting period.
Read More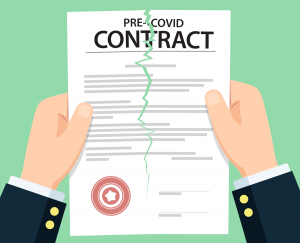 Some could argue that alternative dispute resolution is the solution to speeding up the process for M&A deals stuck in limbo, but both mediators and M&A attorneys alike agree mediation and arbitration are not the routes they'd choose in most situations.
Read More
More attorneys and their clients have been seeking mediation because of the backlog in the courts. Mediators explained they are seeing parties who want to get their disputes resolved but are not willing to wait for the courts' calendars to clear.
Read More
On March 3, President Joe Biden signed into law the Ending Forced Arbitration of Sexual Assault and Sexual Harassment Act of 2021, which amends the Federal Arbitration Act.
Read More
The recent trend toward only "meet and greet" joint sessions in mediation presents a serious challenge to lawyers in discharging one of their primary mediation functions: to advocate on behalf of their clients to get the best settlement option on the table.
Read More
Disgraced former Indiana Attorney General Curtis Hill has an opinion on women's bodies. He should keep his thoughts, like his hands, to himself.
Read More
Indianapolis lawyer John Trimble revisits a 1993 article about improving lawyers' lives to determined what has changed — and what hasn't.
Read More
Transferring realty out of an estate assists the common goal of avoiding probate by eliminating the real estate from the threshold value calculation. Inter vivos and ad mortem transfers are the two means of avoiding such inclusion.
Read More
Indianapolis criminal defense attorney Bob Hammerle gives us his take on "Uncharted" and "The Outfit," plus his thoughts on this year's memorable Oscars ceremony.
Read More
What is leadership? This is a question I endeavored to answer when I took former Dean Andy Klein and professor Susan Brooks' Leadership in the Law class at IU McKinney this past fall.
Read More
Now that registration has opened for the 2022 Indianapolis Bar Association Diversity Job Fair, I thought it would be the perfect time to attest to the invaluable opportunity the Diversity Job Fair was for me and encourage other law students to attend this year.
Read More
Advanced directives are essential tools for ensuring one's wishes for medical and end-of-life treatment are known. Unfortunately, people with intellectual or developmental disabilities are often overlooked in discussions surrounding advanced directives. Thanks to a $35,000 grant from the Indianapolis Bar Foundation, a new program from Indiana Disability Rights will empower these individuals to make their important end-of-life choices known.
Read More
Basic civility matters. Through a judicial system that models civil disagreement and a collaborative ethos, Justice Steven David said, Indiana "has distanced itself from most every state in the nation."
Read More