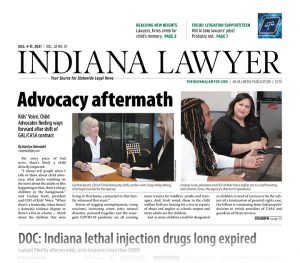 The fallout is continuing from Indianapolis' decision to switch providers of CASA and guardian ad litem services.
Read More
A lawsuit that sought information about the drugs Indiana plans to use in lethal injections and that motivated the Legislature to use a late-night session to keep the veil of secrecy intact has come to a close, with the state paying more than $800,000 in legal fees and disclosing that its supply of lethal injection drugs has long been expired.
Read More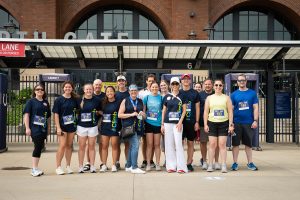 Quarles & Brady's Indianapolis managing partner, Joel Tragesser, and his wife Kirsten are inspiring Indianapolis-area attorneys to push themselves physically for a cause near to the Tragessers' hearts.
Read More
Isolation, economic anxiety and fear of the coronavirus were dangerous fruits of the COVID-19 pandemic, particularly for individuals struggling with a substance use disorder, experts say. Bundled together, those factors made for a devastating year of increased drug overdose deaths that reached an all-time nationwide high.
Read More
What began as a conversation 18 months ago culminated in May with the merger of the guardian ad litem and court appointed special advocates programs in Allen County, bringing together attorneys and volunteers to serve the abused and neglected children who are involved with the court system.
Read More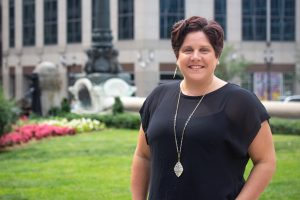 Indianapolis attorney Emily Storm-Smith recently added a new element to her writing endeavors: self-publisher, launching her own indie publishing business called Storm Haus Publishing. The move came quickly after one of Storm-Smith's novels was stolen and almost sold under a false title and cover.
Read More
Read Indiana appellate court decisions from the most recent reporting period.
Read More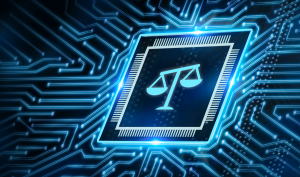 Attorneys are embracing technology to be more efficient and responsive to client needs. However, for all the advancements being introduced into the legal profession, particularly in the areas of automation and artificial intelligence, workloads are not getting lighter and jobs are not being eliminated.
Read More
Litigators have spent the last year and a half adapting to the virtual courtroom. For most hearings and proceedings, this has worked well and can often be more efficient for everyone involved. But what about full-blown jury trials?
Read More
As with any new workplace technology, the benefits come hand-in-hand with important considerations for organizations in terms of data retention and document preservation in the event of litigation. It is important that organizations — and their legal counsel — understand the impact this technology could have on future litigation.
Read More
If you're a do-it-yourself kind of lawyer, as most of us have been the past year or so, the era of DIY e-discovery is here.
Read More
Can a criminal defense attorney depose the victim in a domestic violence incident without getting the consent of the victim's divorce lawyer? Can a family law attorney depose the opposing party about a personal injury lawsuit without the personal injury lawyer's consent? That depends on what those lawyers want to ask about and whether they have the witness's counsel's consent.
Read More
Everything electronic now seems to need an internet connection to operate appropriately. This begs the question: What are the manufacturers and service providers doing with all of those connected devices and information?
Read More
While no one has been immune from the changes to our usual habits due to COVID, it struck me that younger attorneys, in particular first-year associates, did not really have the ability to learn and experience much of the practice of law that they were likely expecting.
Read More
Criminal defense lawyer Bob Hammerle reviews "Werewolves Within" and "Summer of Soul."
Read More
A look at pretrial reform efforts in Marion County.
Read More
Although lawyers often guess about what legal consumers want, there are very specific and discoverable things that legal consumers want from lawyers. Knowing these things can allow you to convert more clients.
Read More