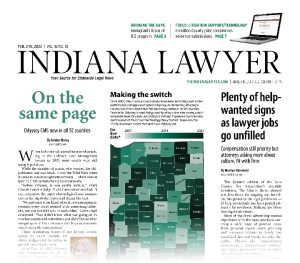 FEB. 2-15, 2022
After years of work, the Indiana Supreme Court has achieved its goal of launching the Odyssey Case Management System in all 92 Indiana counties — IL managing editor Jordan Morey has that story. Also, IL senior reporter Marilyn Odendahl brings us news of an Indiana Legal Services program aimed at helping immigration clients. And in the Litigation Support/Technology Focus section, IL reporter Katie Stancombe tells us about a pilot program designed to streamline the submission of digital evidence. All that and more in the Feb. 2, 2022, issue of Indiana Lawyer.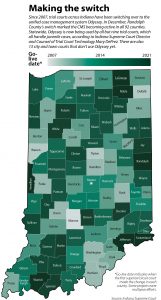 As of Dec. 13, 2021, Odyssey was implemented in all 92 Indiana counties following Randolph County's switch.
Read More
The January edition of the Lake County Bar Association's monthly newsletter, The Minute Sheet, showed just how fierce the ongoing war for talent has gotten in the legal profession — 21 help wanted ads had been posted primarily by northwest Indiana law firms looking for attorneys. The extensive classified section in the newsletter reflects the need for more attorneys that law firms around the state and across the country say they have because of an increased workload.
Read More
Comprised of a team of attorneys and paralegals, Indiana Legal Services' Immigrants' and Language Rights Center provides help to immigrants who are either primarily seeking asylum or have been victims of a crime.
Read More
Academics and lawyers specializing in free speech and cyber civil rights issues are hailing a recent Indiana Supreme Court ruling regarding the sharing of nonconsensual pornographic images.
Read More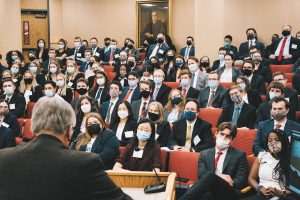 The pandemic has changed the way people approach virtually every aspect of their lives, and law school is no exception. As professors alter their approaches to teaching to be more accommodating and supportive toward students, some Indiana educators admit they've felt the same pressure, too.
Read More
Two years after undertaking specific steps to improve Hoosiers' civic engagement, the Indiana Bar Foundation and its partners are celebrating advancements in the education arena but are also continuing to find challenges in getting voters to the polls.
Read More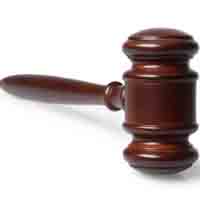 Stepping into her role as a judicial officer in 2021, Jay Superior Judge Gail Dues already knew her small community was facing a huge legal problem.
Read More
Read Indiana appellate court decisions from the most recent reporting period.
Read More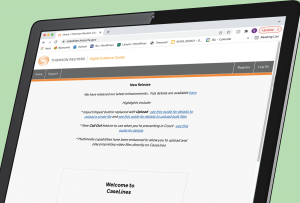 CaseLines, a digital evidence portal from Thomson Reuters, is being piloted in four courts in Hamilton County presided over by Circuit Judge Paul Felix and Superior Judges Jonathan Brown, Michael Casati and William Hughes.
Read More
Having become so synonymous with internet searching that the name has become a verb — "I Googled it" — attorneys and law firms who do not work to make sure their websites appear on the first page of any Google search are more and more likely to find themselves losing potential business.
Read More
At the annual federal civil practice seminar held in December, federal judges and staff offered practical insights and information.
Read More
In recent years I have published some New Year's resolutions in my first column of the year, and many of you have contacted me to share feedback about my suggestions. In light of the positive responses, I am going to do the same this year. However, instead of calling them "resolutions," let's call them "aspirational goals."
Read More
The Congressional Select Subcommittee on the Coronavirus Crisis has estimated that there is "nearly $84 billion in potential fraud."
Read More
The Indianapolis legal community lost a giant on Jan. 12, when Judge Webster L. Brewer passed away.
Read More
Indianapolis criminal defense attorney Bob Hammerle gives us his take on "The Matrix Resurrections," "The Tragedy of Macbeth" and "Sing 2."
Read More
We're introducing you to some of the IndyBar Foundation's 2022 leaders.
Read More
"Despite the never-ending pandemic, I am thrilled (and honestly slightly terrified) that this year is here," writes Marion Superior Judge Alicia Gooden, 2022 president of the Indianapolis Bar Association.
Read More
Put yourself on the frontlines of change and make a difference in the lives of diverse students by participating as an employer or sponsor at the 2022 Diversity Job Fair.
Read More
In medical malpractice litigation, there has been an increase in requests for the audit trail associated with a patient's electronic medical records (EMR). However, with these requests comes several questions.
Read More
The 19th volume of DTCI's flagship publication, the Indiana Civil Litigation Review, will begin production soon.
Read More