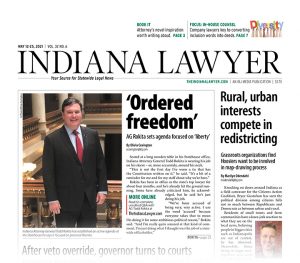 MAY 12-25, 2021
With four months as Indiana attorney general under his built, Republican Todd Rokita has established an agenda based on "personal liberties." Meanwhile, as lawmakers prepare to redraw Indiana's congressional maps, grassroots organizations are pointing to tensions between rural and urban populations. Plus, meet Michael Carter, an Indianapolis lawyer who recently published his debut novel.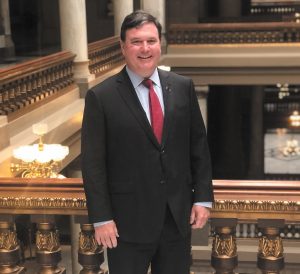 Indiana Attorney General Todd Rokita recently sat down with Indiana Lawyer to answer questions about his first 100 days in office and his agenda for the next four years.
Read More
Legislative and congressional districts have been drawn across Indiana so that slivers of urban areas are attached to large swaths of rural land. As a result, voters are not given true representation because their elected officials are representing segments of different communities of interest rather than a segment with common interests.
Read More
In the legal brawl between Gov. Eric Holcomb and the Indiana General Assembly over who has the power to call the Statehouse into a special session, the Marion Superior Court will first have to determine which lawyers are actually representing the executive branch.
Read More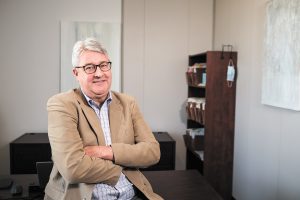 In his first published novel, Indianapolis lawyer Michael Carter explores the struggle against the mundane and the fear of being average. "In the Belly of the Bell-Shaped Curve," released in October, follows main character Turk as he turns to apes and embezzlement to escape mediocrity, all while walking the tightrope between madness and revelation.
Read More
After proposing her idea for an attorney-based pregnancy loss support group with the Indianapolis Bar Association, attorney DawnMarie White was given an emphatic "yes" to put it together.
Read More
House Enrolled Act 1384, authored by Cicero Republican Anthony Cook, mandates that a civics curriculum be developed and implemented into Indiana middle schools starting with the 2023-2024 academic year. The bill rode through the Statehouse collecting only one no vote and was signed into law April 8 by Gov. Eric Holcomb.
Read More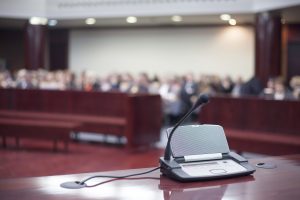 A one-year-old law is before the Indiana Court of Appeals, which is considering whether the Legislature properly placed restrictions on when defense attorneys can take a deposition of a minor child alleged to be a victim of a sex crime.
Read More
Read Indiana appellate court decisions from the most recent reporting period.
Read More
One year after the death of George Floyd, are businesses sticking to their pledges to support diversity and inclusion initiatives? In-house lawyers say they have an important role to play in turning those promises into reality.
Read More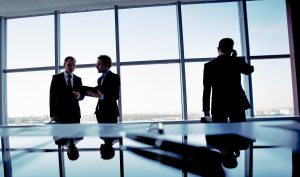 A major shakeup took place among in-house counsel last month after big changes were made to law departments at three prominent U.S. companies. The sudden vacancies in such high-profile positions may seem unusual, or it could simply exemplify the demand for general counsel.
Read More
Let's examine the differences between working in-house and as an associate/partner in a law firm.
Read More
As the workforce continues to adapt to and accept this "new normal," the insurance industry is also adjusting and evolving and introducing new methods of doing business that will impact in-house and outside practitioners alike. Here are some 2021 industry trends that we will likely see.
Read More
COVID-related deaths are part of a national emergency. As a result, the Federal Emergency Management Agency (FEMA) just began accepting applications for COVID-19 Funeral Assistance on April 12.
Read More
Attorneys are duty-bound to be technologically competent. How, then, do we overcome the fear of technology that is natural to many of us?
Read More
While working at home, for albeit a relatively short period of time, I realized that the health of my professional working relationships was suffering. Perhaps you are still working from home. Perhaps you are still primarily attending meetings virtually. Perhaps you feel the same way.
Read More
This year's IndyBar Bench Bar Conference promises to be one of both legal education and an opportunity for fun and networking. The culminating event to close Bench Bar will be "A Celebration Of The Juneteenth Holiday: The Spirit Of Our Journey."
Read More
The Indianapolis Bar Association is saddened to note the passing of 1990 IndyBar President Don Buttrey. Buttrey passed away on April 24, 2021.
Read More
By now, the vast majority of law firms want to run paperless offices. The problem is often figuring out the logistics — especially for law firms with decades of history (and files) behind them. The most daunting question is often how to get started.
Read More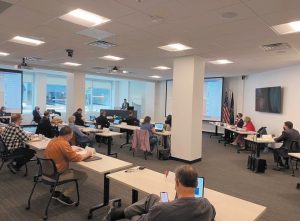 We are so thrilled to welcome members back to IndyBarHQ! Be sure to check out the events calendar at indybar.org/events to catch one of our many upcoming programs.
Read More
Given the opportunity, hiring a law student for a paid clerkship can be an asset to a small firm or solo practice. Outlined below are some of the most significant benefits for a smaller or solo practice hiring a student law clerk.
Read More