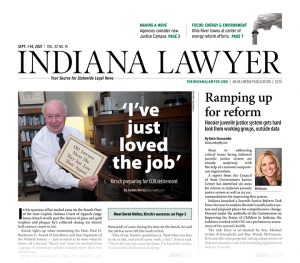 SEPT. 1-14, 2021
Change is coming to the Indiana Court of Appeals. In our Sept. 1 issue, IL managing editor Jordan Morey chats with retiring COA Judge James Kirsch and introduces us to Kirsch's successor, Derek Molter. Meanwhile, IL senior reporter Marilyn Odendahl and reporter Katie Stancombe get the inside scoop on two southern Indiana energy projects that are rattling local residents. And in this issue's Web Exclusive, Stancombe takes us inside a recent celebration of the 100th anniversary of women's right to vote. All that and more inside the Sept. 1 issue of The Indiana Lawyer.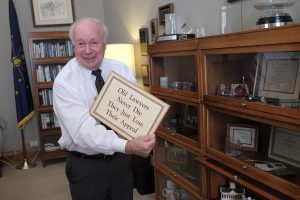 Indiana Court of Appeals Judge James Kirsch will soon have to put all of his accolades into boxes, as Kirsch is preparing to vacate his position on the appellate bench — a role he's held for more than 25 years.
Read More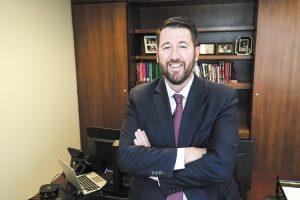 While Derek Molter and his forebearers have accomplished much over the last century, he will now further his family's legacy in law by joining the Indiana Court of Appeals as its newest judge.
Read More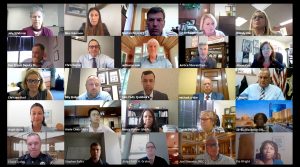 A report from the Council of State Governments Justice Center has identified six areas for reform in Indiana's juvenile justice system as well as six recommendations for improving that system.
Read More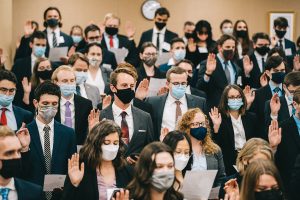 Indiana University Maurer School of Law, IU McKinney and Notre Dame Law School have all started classes with the students, faculty and staff all in person and tentatively planning for a semester that resembles those prior to the pandemic.
Read More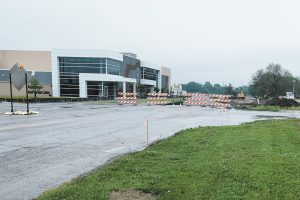 Detailed plans that carefully choreograph the movement of each box and piece of furniture are being set into motion as the Marion County courts and jails begin the process of relocating from downtown Indianapolis to the new Community Justice Campus on the east side of the city. The move-in dates are now just months away for the $567 million justice campus campus that broke ground in 2018.
Read More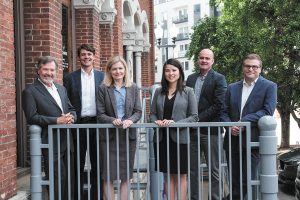 A merger of two plaintiffs' firms in Indianapolis is reuniting two trial lawyers, Joseph Williams and James Piatt, with their mentor, Ron Waicukauski.
Read More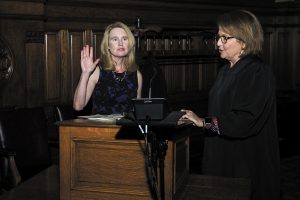 Almost a year after being sworn into the judiciary, a robing ceremony was held for Indiana Court of Appeals Judge Leanna Weissmann on Aug. 26.
Read More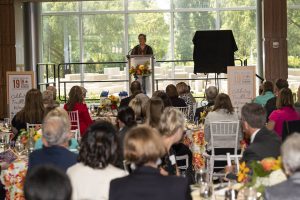 Indiana's women appellate judges gathered for a celebration at an Indiana State Bar Association event last month to reflect on the history and significance of the 19th Amendment's 100th anniversary.
Read More
Read Indiana appellate court decisions from the most recent reporting period.
Read More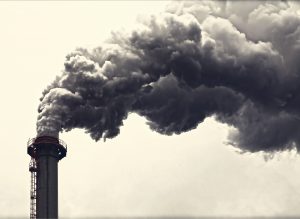 Spencer County has been selected to build the first direct coal-hydrogenation refinery in the U.S., and a request has been submitted in Posey County to build a natural gas pipeline under the Ohio River into Evansville. Despite promises of cleaner energy and increased commerce, both projects are being met with opposition from environmental organizations and county residents.
Read More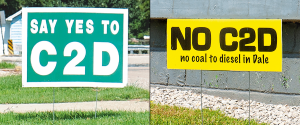 A plan to build the country's first direct coal-hydrogenation refinery in southern Indiana has spawned a crop of flimsy yard signs proclaiming either support for or opposition to the project and has caused a legal argument to flourish over how much ordinary Hoosiers need to do to get their day in court.
Read More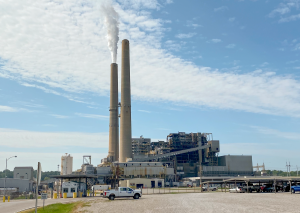 CenterPoint Energy, formerly known as Vectren, has submitted a request to build two natural gas turbines in place of its coal-burning generators at the southern Indiana A.B. Brown Power Plant. But residents and environmental groups are opposing the project.
Read More
Indiana's second 21st Century Energy Task Force began its work last month at the state Capitol. The first task force was created by the General Assembly in 2019 to explore how fuel transitions and emerging technologies may affect the state's electric system, with particular emphasis on reliability and affordability.
Read More
Last year, the National Judicial College surveyed judges regarding their recommended books. Some were expected, but others were surprising.
Read More
Join me Oct. 13-16 for the Defense Research Institute Annual Meeting at the Sheraton Boston Hotel for four days of networking, building business, meeting new friends, reconnecting with old friends and benefiting from educational programs.
Read More
Indianapolis defense attorney Bob Hammerle gives his take on "CODA" and "Respect," plus his review of a new Indianapolis theater.
Read More
The work/life balance dilemma is perhaps the toughest challenge faced by members of our legal profession. My answer to the question is typically an honest one: "I don't manage my life; I live it and hope that I have done my very best to do the things that I was required to do during that day."
Read More
Professor Marshall Leaffer of the Indiana University Maurer School of Law will provide his thoughts on the Google v. Oracle decision in the upcoming IP at the Supreme Court in 2021 seminar hosted by the IndyBar on Sept. 10.
Read More
The Indianapolis Bar Association has been recognized as a Platinum COVID Stops Here workplace by the Indiana Chamber of Commerce for achieving a 100 % vaccination rate among staff.
Read More
The Indianapolis Bar Association is saddened to note the passing of Magistrate Deborah Shook on Wednesday, August 25.
Read More
The Indianapolis legal community is fortunate to be home to many talented, dedicated professionals, and we need your help in identifying our colleagues who went above and beyond this past year! Honorees will be recognized at the 2021 IBF and IndyBar Recognition Breakfast on November 3.
Read More
Attorney, paralegal and law student volunteers are needed at upcoming Small Claims Tenant Assistance Clinics in Lawrence and Warren Townships with intake assistance from Indiana Legal Services.
Read More
If you've missed out or just want to relive the fun, you can check out photos on our Facebook page at facebook.com/indybar!
Read More