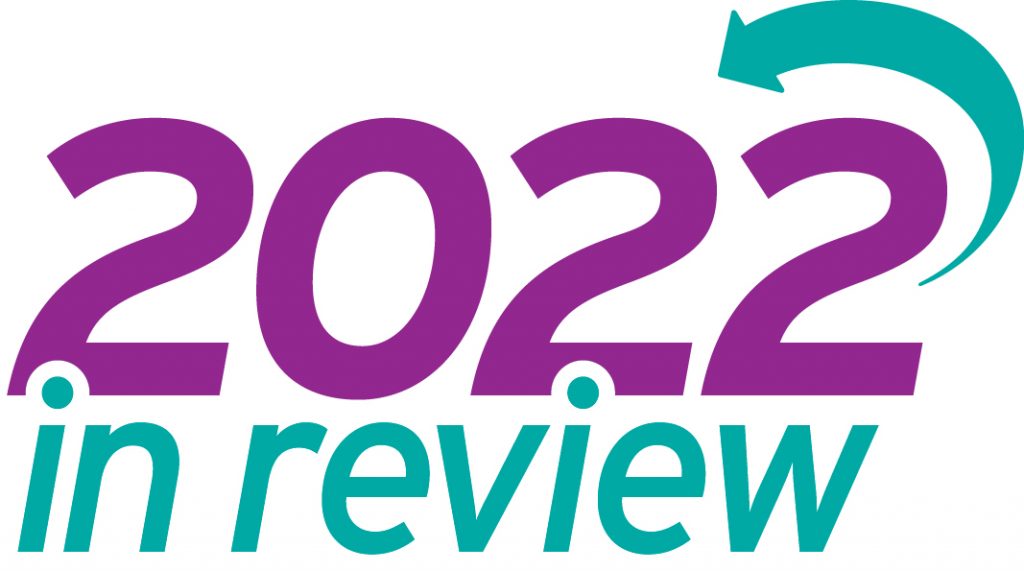 In addition to the "big news" of the year, Indiana Lawyer in 2022 also provided readers with stories exploring attorneys' off-the-clock interests, obituaries of lawyers and judges who died, and summaries of disciplinary actions. Here's a sampling of each of those:
Fascinating faces
Lawyers are multifaceted people whose interests are wide-ranging. Here's a look at our 2022 stories about just a few of the lawyers who pursue other passions when they're out of office.
Lawyers who learn: He may have retired from the practice of law a decade ago, but attorney David Miller is not sitting idle.
Instead, Miller, now in his 70s, has enrolled in classes at his alma mater, Indiana University, simply for the love of learning.
Miller graduated from IU in 1971, then from the IU Robert H. McKinney School of Law in 1977. He spent the next 35 years of his life in the practice of law before retiring in 2012.
By 2014, Miller had enrolled in a summer class at IU Bloomington to keep his mind sharp. Then in the fall of 2021, he signed up for three full-time courses studying philosophy, the Roman Empire and the New Testament of the Bible.
"Being in class is an absolutely fantastic experience," Miller said of his decision to return to academia. "You learn as much from writing as you do from the research, watching the students and seeing their interactions. It's just a great experience."
But Miller didn't stop with his own studies. He also created the David W. Miller Scholarship for Wabash College Graduates at IU Robert H. McKinney School of Law, a renewable scholarship awarded to 1Ls who are graduates of Wabash College — his son's alma mater — and who have "shown the most development" during their undergraduate years.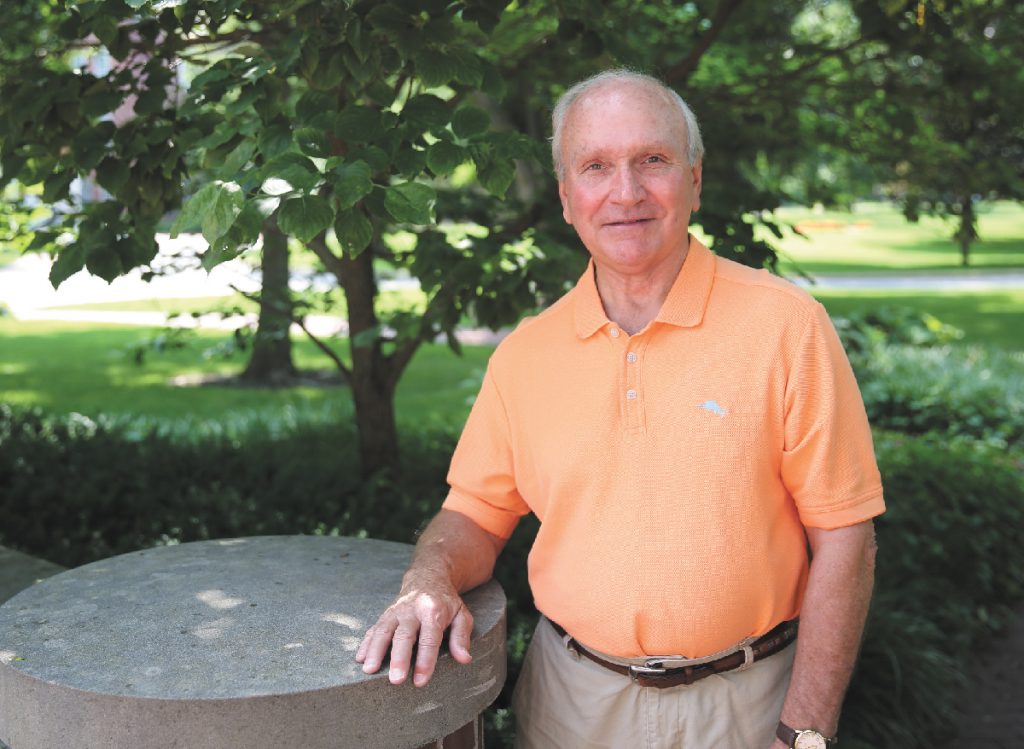 Lawyers who run: For some people, the act of lacing up their shoes and heading out for a run is an act of mental refreshment. Libby Roberts is one of those people.
The Church Church Hittle & Antrim partner took up running some 20 years ago as a method for clearing her head. She crossed the finish line on her first half marathon in 2003 and declared that was enough distance running for one lifetime.
As it turns out, Roberts was wrong. She completed her first full marathon five months later and, in the fall of 2022, completed her goal of running a marathon in all 50 states. The milestone was a family affair, with her dad walking his first half marathon and her sister running her first full to support Roberts.
Roberts had been a fitness major during her undergrad days at Franklin College, but running wasn't something she initially enjoyed. It wasn't until after she'd finished law school at IU McKinney that she began jogging and took up the discipline regularly.
Specifically, Roberts learned that her "sweet spot" for running was at the end of the work day, before she returned home.
"I found it was a really good way to stop my brain from thinking about work," she said. "And then over the years, I continued running longer distances. I think I've really fallen into this because it's just the time alone, clearing your head and not having to think about anything."
Lawyers who restore: As a kid growing up in the Garfield Park neighborhood of Indianapolis and visiting family in historic Fountain Square, Tim Shelly always admired the "cool old places" in the neighborhoods around him. Now as an adult, Shelly's admiration for historic buildings has turned into a passion for historic preservation that has earned him statewide recognition.
Indiana Landmarks awarded Shelly — a partner at Warrick & Boyn LLP — its 2022 Williamson Prize for outstanding leadership in historic preservation in recognition of the decades he has spent advocating for Indiana's historic buildings. That includes his restoration work in Elkhart, where he and his wife gave new life to a 19th century mansion that became their home.
The home is a looming 1874 Neoclassical mansion with soaring white pillars and a sweeping lawn that required a large amount of TLC. The overgrown home once belonged to Col. Charles G. Conn, whose Conn Instrument Company in Elkhart once held status as the world's largest manufacturer of band instruments.
Shelly's other restoration projects include the boyhood home of famous Indiana painter T.C. Steele, to whom Shelly is distantly related. The attorney worked with local businesses and contractors to restore the original 30-foot-by-30-foot structure, which now includes an addition on the back with a kitchen and bathroom. Today, it's used as a retreat for artists and a learning opportunity for local students.
"I describe old houses like an infant child. It's always there and always needs something," Shelly said. "That's just the way it is."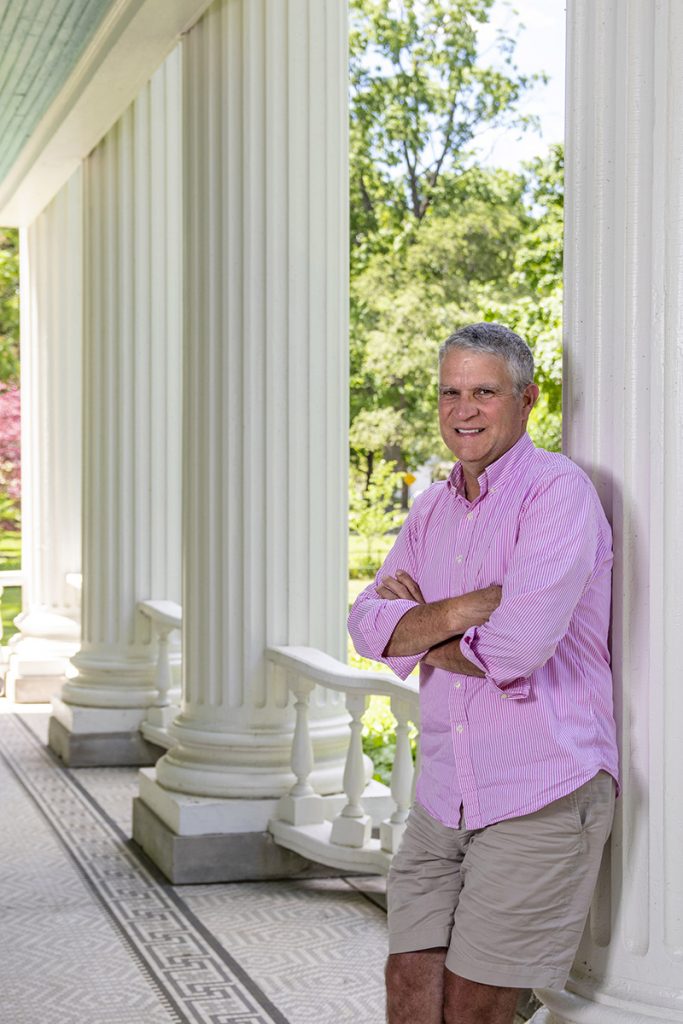 Lawyers who love history: By day, Lee Little is a research and instruction librarian and adjunct lecturer in law at the Ruth Lilly Law Library at IU McKinney. By night, he writes hefty articles and conducts research on a variety of topics, including the history of religious congregations in Indianapolis.
Little's love of old churches stems back to his deep appreciation for architecture. That interest, coupled with a passion for religious communities, forged his desire to learn more about historic churches in his hometown.
This year, Little's interest in historic churches went from passion to publication in "Circle City Steeples," a book that combines his knowledge of Indianapolis churches with photos of those churches taken by Kati Gaschler.
The alphabetized list of churches includes information about their congregations, the style of each church, what construction materials were used, the structure's architect and so on. The book features a variety of churches on a wide timeline across multiple denominations, with structures built before the 20th century, like St. John the Evangelist Catholic Church, to one of the city's only remaining historically Black churches, Mt. Zion Missionary Baptist, built in 1960.
"There are buildings that I have driven past hundreds and hundreds of times. I've lived here most of my life and I've never been inside them," Little said. "… A lot of the history is really painful. But there's a lot to be learned so that we don't repeat the same mistakes of the past."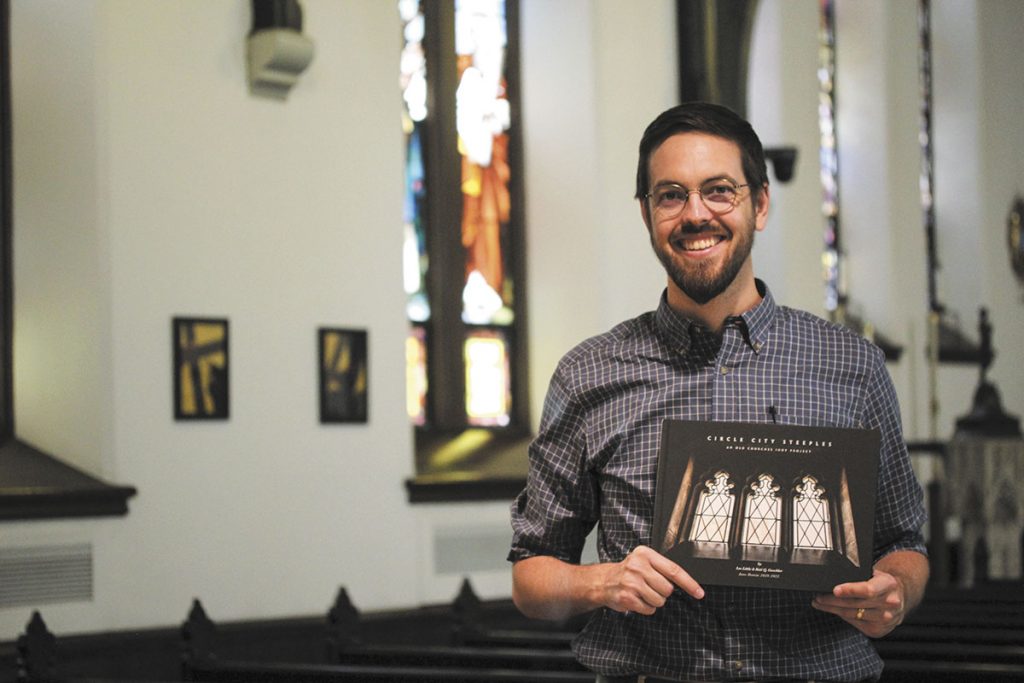 Lawyers who serve: On Sept. 10, 85-year-old Indianapolis attorney Dan Byron had the chance to visit the nation's war memorials in Washington, D.C., as a guest on the Indy Honor Flight, a nonprofit organization created to honor Indiana's World War II, Korean War and Vietnam War veterans for their service and sacrifice.
In the same year he graduated from Indiana University Maurer School of Law, 1962, Byron enrolled in the United States Army Ranger School, a grueling small unit tactics and leadership course.
By 1964, he had become a judge advocate general and volunteered for the Vietnam War. But Byron was recommended to conduct courts-martial work in Korea instead, where he eventually became chief trial counsel with the Eighth U.S. Army from 1965 to 1966.
Byron and the other veterans on the Indy Honor Flight toured their respective memorials upon arriving in D.C., where they were met at nearly every stop with volunteers and other individuals thanking them for their service. The Indy Honor Flight guests were also offered front-row seats to the changing of the guard at Arlington's Tomb of the Unknown Soldier before heading back to Indiana.
When they arrived home, the veterans were met with an unexpected surprise celebration at Plainfield High School: a gymnasium filled with smiling and cheering loved ones who were ready to welcome their soldiers home.
The longtime attorney and veteran has visited the memorials many times before, but he said that despite the number of visits he may take, the Vietnam War Memorial is a site he always deeply relates to.
"That really choked me up," he said, "seeing the Vietnam War Memorial again."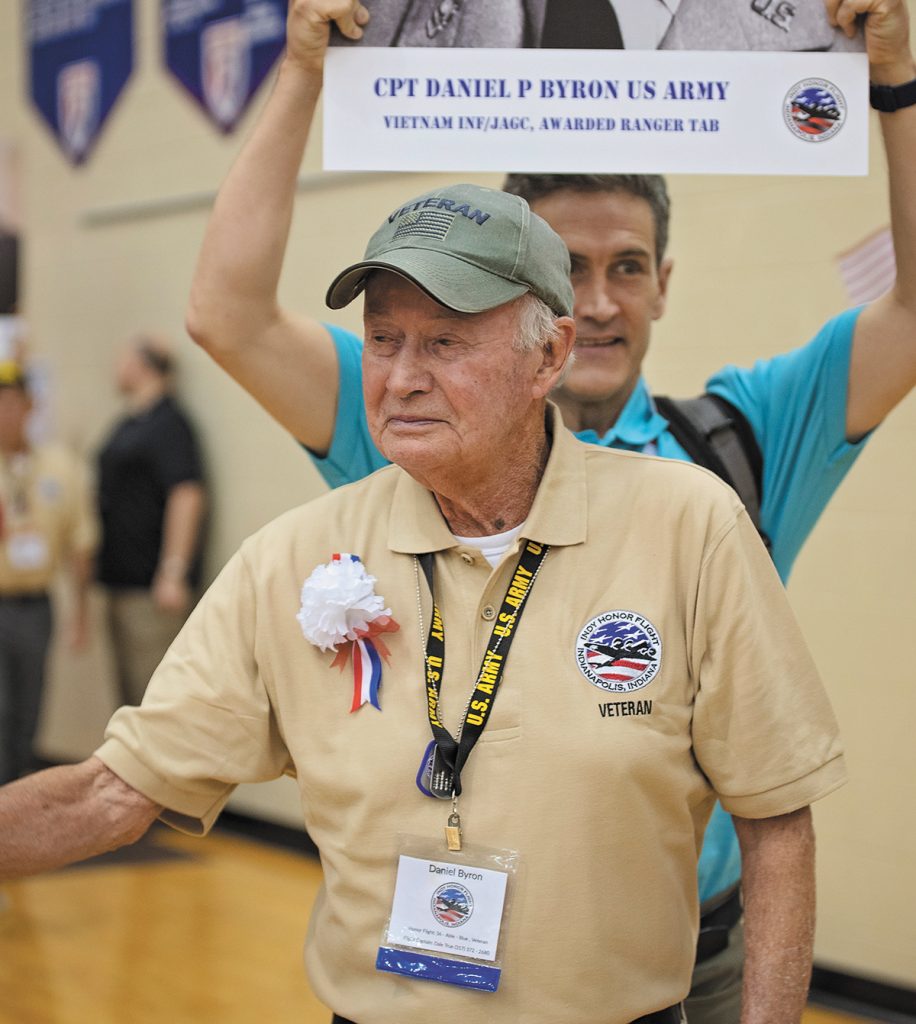 Lawyers we lost
Each year, Indiana Lawyer seeks to honor the Hoosier lawyers and judges who have died over the last 12 months. The following are the lawyer/judge deaths in 2022 that were known to IL staff as of Dec. 20:
 Discipline decisions
The majority of Hoosier lawyers are honest people who use their law degrees for the good of society. But as with all things, there are a few bad apples in the legal profession. The Indiana Supreme Court Disciplinary Commission and the Commission on Judicial Qualifications hand down decisions each year disciplining — and sometimes acquitting — lawyers and judges accused of misconduct. Here's a look at a handful of notable disciplinary decisions that were handed down in 2022: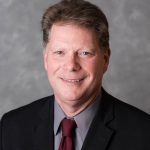 Former Adams County Drug Court Judge Patrick R. Miller was banned from judicial service in Indiana for life in January after violating judicial conduct rules related to his failed 2020 reelection campaign. Miller also received a public reprimand, his second, in addition to the lifetime ban on judicial service.
Miller's discipline involved his drug court coordinator, Kelly Sickafoose. When Miller launched his reelection campaign in 2020, Sickafoose assisted him with his campaign in the courthouse and during office hours, including asking other court employees about campaign materials. According to the discipline order, "Respondent never adequately explained to Employee that there were rules about working on judicial campaigns while also working for the court or that there were rules against campaign work being done inside court facilities."
Miller's discipline also stems from conduct independent of his work with Sickafoose. The Indiana Supreme Court pointed to his dealings with a drug court defendant with whom Miller, while on the bench, discussed obtaining a yard sign for the judge's campaign.
Miller's law license is in active and good standing, according to the Indiana Roll of Attorneys. He is currently a solo practitioner in Fort Wayne.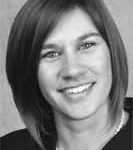 Former Crawford Circuit Court Judge Sabrina Bell's law license became inactive in good standing on July 22 after she resigned from the bench and agreed to never hold judicial office again. The resignation came after Bell was arrested for Level 6 felony domestic battery in the presence of a minor following an April incident with her ex-husband.
The incident prompted Bell to end her reelection campaign in April. In May, the Indiana Supreme Court suspended Bell without pay. Then in July, the Judicial Qualifications Commission agreed to the termination of Bell's suspension following her resignation and pledge to never again hold judicial office.
A pretrial diversion agreement was filed in Bell's case in July.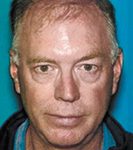 South Bend attorney Sven Eric Marshall was suspended for the third time in September after he was convicted on federal charges of mail fraud, securities fraud and bank fraud, all with forfeiture allegations, related to an "elder abuse scam."
Marshall's law license remains suspended, according to the Roll of Attorneys. Online prison records indicate he is housed at the federal correctional institution in Butner, North Carolina, with a projected release date of Aug. 11, 2027.
Indianapolis attorney John S. Keeler was suspended for a year and a half without automatic reinstatement, effective Nov. 4. The suspension came after Keeler, 73, who was a legislator for 16 years in the 1980s and '90s, pleaded guilty in April to federal charges of filing a false tax return in violation of 26 U.S.C. § 7206(2).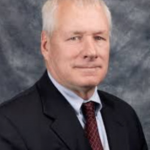 According to the plea agreement, Keeler claimed a business expense of $41,000 that the casino company Centaur Gaming paid to a political consultant who made the contributions through straw donors to the campaign of former Indiana Sen. Brent Waltz, who unsuccessfully ran for Congress in 2016 in Indiana's 9th District race.
Keeler, who was general counsel and co-owner of Centaur Gaming, was sentenced to two months in prison and fined $55,000. He was released from a minimum-security prison in Alabama on Dec. 9, according to online prison records.
Indianapolis attorney Quentin G. Cantrell is not facing attorney discipline charges. However, he is facing four federal misdemeanors in connection with the Jan. 6, 2021, insurrection at the U.S. Capitol.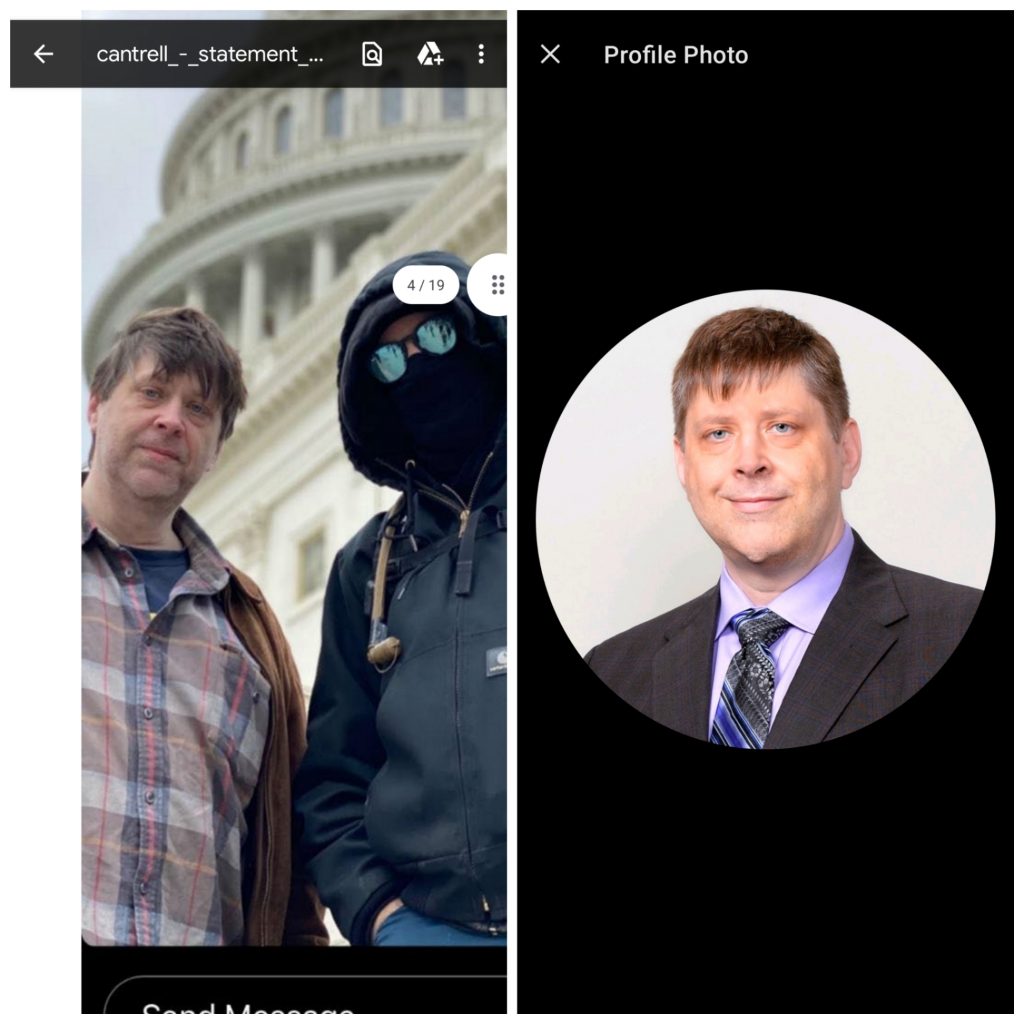 Court documents allege Cantrell went to the Capitol with two relatives, briefly entered the building and attempted to climb down an exterior wall. He has pleaded not guilty and is scheduled for a bench trial in April.
Cantrell's law license remains active in good standing, and no discipline charges against him have been announced.•
Please enable JavaScript to view this content.