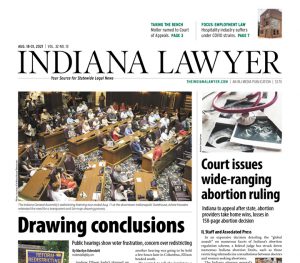 AUG. 18-31, 2021
Redistricting is the hot topic in the legislative world right now, and Hoosiers are making sure they stay plugged in. IL senior reporter Marilyn Odendahl reports. Meanwhile, new data indicates younger lawyers are feeling the pinch of the last 18 months. Learn more from IL reporter Katie Stancombe. Katie also dives into the nationwide staffing shorting in the Employment Law Focus — read her story here. All this and more is in the Aug. 18, 2021, issue of The Indiana Lawyer.
During statewide hearings on this year's redistricting process, Hoosiers consistently asked legislators to keep the process transparent and draw competitive districts rather than favoring one political party over another. Some included a warning that continuing to gerrymander would endanger the country's democracy.
Read More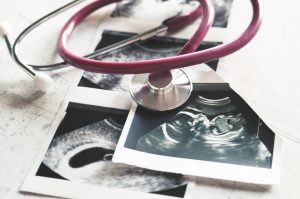 The state of Indiana has filed its notice of appeal following an expansive decision striking down portions of the state's abortion regulation code and upholding other portions.
Read More
According to Bloomberg Law's Attorney Workload and Hours report from Q1 of 2021, well-being declined among attorneys, particularly those who have practiced for less than seven years. The study was the second iteration of the Attorney Workload and Hours Survey, which focused on lawyers' experiences with job satisfaction and well-being in 2020.
Read More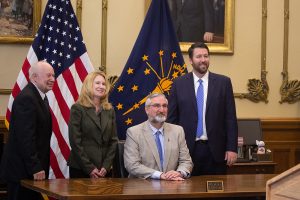 Private practitioner Derek Molter has been chosen as the newest Indiana Court of Appeals judge. Indiana's governor selected Molter, a partner at Ice Miller LLP and a leader of the firm's appellate practice, to succeed Judge James Kirsch,  who is retiring  from the 15-member Indiana Court of Appeals in September.
Read More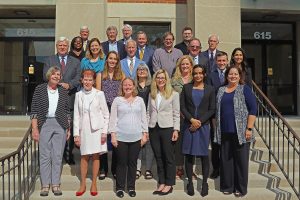 On a sultry August afternoon, attorneys, administrative staff, board members and friends of the Indianapolis Legal Aid Society assembled on the steps of the nonprofit's building and had their picture taken. The people had gathered to commemorate the 80th anniversary of ILAS.
Read More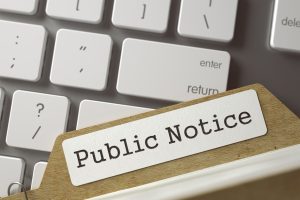 The Indiana Supreme Court has proposed an amendment to the state trial rules that would allow court-required public notices to go online on a court created-website. The court is describing the proposal as a possible tool to increase court modernization and efficiency, but one media organization is raising some concerns.
Read More
Read Indiana appellate court decisions from the most recent reporting period.
Read More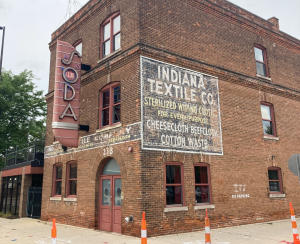 Past the midway mark in 2021, restaurants and bars across the country are still reportedly struggling to find workers. As a result, Hoosier employment attorneys say they've seen a trend of staffing shortages exacerbated by the pandemic forcing cooks, servers and hostesses to work significantly more hours.
Read More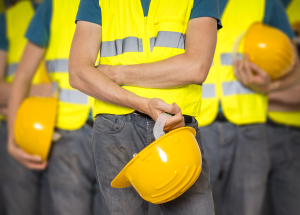 A handful of laborers in northwest Indiana who want to oust their union are instead having to cool their heels because, their attorney says, the National Labor Relations Board is not following the new rule it finalized last year specifically meant to prevent delays in votes on union representation.
Read More
Over the last 18 months we have seen drastic changes in this country's employment laws as a result of the pandemic, including new and updated laws and regulations related to sick leave, unemployment compensation and employee safety requirements. One change that has been mostly overshadowed by the ever-evolving nature of the pandemic, and its impact on the employment area, is a shift in the use and the enforceability of noncompetition agreements.
Read More
Recent media reports have reflected an increasing trend of employers providing some form of critical race theory training in the workplace. CRT-focused trainings raise legal and practical issues in the employment context.
Read More
The Uniform Services Employment and Reemployment Rights Act provides various protections to service members; most notably, the act requires employers to reemploy employees returning from military service. It is important to understand the basic requirements of the act, as failure to comply with them could expose an employer to claims for lost wages, lost benefits and attorney fees.
Read More
In March, the 7th Circuit ruled that members of the Chicago Police Department's Special Weapons and Tactics Unit were not entitled to minimum wage or overtime compensation for off-duty time they spent storing their rifles and gear in their homes. The ruling provides clarification of preliminary and postliminary work activities and the "continuous workday rule" under the Fair Labor Standards Act.
Read More
The hot housing market has a lot of senior citizens thinking this may be the time to move to a smaller home, a condominium or to a 55-and-over community. But there are many factors that should be taken into account before, during and after downsizing.
Read More
Defense attorney Bob Hammerle gives his take on "The Green Knight" and "Jungle Cruise," and offers moving words about the passing of his dog, Vivienne.
Read More
Silence by the judiciary to public criticism is not a sign of acquiescence, indifference, or disdain regarding the opinions asserted, but rather is a symbol of the judiciary's steadfast respect for the rule of law and commitment to judicial ethics. It is inappropriate for a judge to debate the merits of a pending case in the press or on social media.
Read More
While it's our goal year round to make you, IndyBar members, more profitable and productive in your practice, we're taking extra care during the month of September to show you how much we appreciate you!
Read More
Professionalism—it's a trait that sets apart one stellar attorney or judge from another. Now is your chance to honor this invaluable quality in your Indy colleagues!
Read More
We had a blast at the Tibbs Drive-In watching "Black Widow" to support the Indianapolis Bar Foundation! All ticket sales and proceeds support the public initiatives of the IndyBar Foundation.
Read More
Because he saves caselaw blasts, this author consumes lots of articles that survey noteworthy caselaw. The readers should sit back and learn about three opinions that have been found noteworthy.
Read More