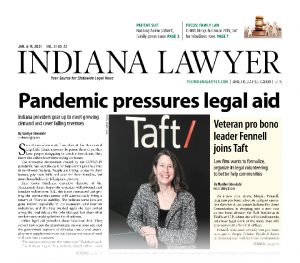 Looming evictions with so many Americans unable to pay their rent have been at the forefront of concerns, but legal aid offices and pro bono attorneys see other issues on the horizon. They expect more filings for bankruptcy and guardianships, and they believe more people will reach out for legal assistance with problems connected with consumer debt and domestic violence. Underpinning their ability to help is the need for money.
Read More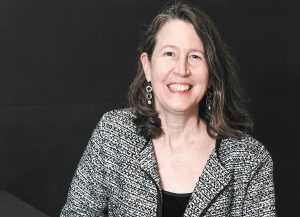 As a new year starts, Monica Fennell, longtime pro bono advocate and past executive director of the former Indiana Pro Bono Commission, is stepping into a new role as pro bono director for Taft Stettinius & Hollister LLP, where she will coordinate the volunteer legal work of the more than 600 attorneys in the firm's 11 offices.
Read More
Given the economic toll the COVID-19 pandemic has taken on Indiana's budget, the Indiana Supreme Court is not requesting additional funding in the next biennial budget that will be drafted during the 2021 Legislative session. Instead, the court is asking the General Assembly to keep funding steady and has reverted funds to the state through pandemic-related savings.
Read More
A case pending before the 7th Circuit Court of Appeals brought on behalf of a northwest Indiana man suffering from dementia asks whether a patient in a long-term care facility can enforce rights under the Federal Nursing Home Reform Act.
Read More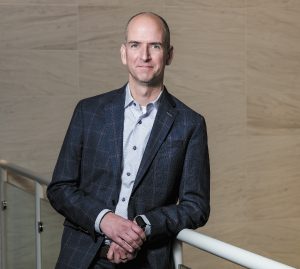 Indianapolis native Tim Cook made history at the start of 2021, riding his law degree into the C-suite and becoming the new CEO and president of Katz, Sapper & Miller, Indianapolis' largest certified public accounting firm. He stepped into the leadership position Jan. 1 and is the first non-CPA to lead the 78-year-old national firm.
Read More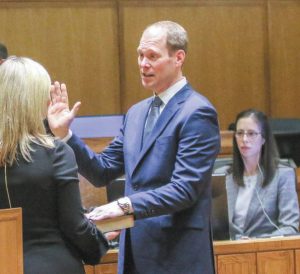 Even as digital recording is grows, charged sentiment surrounds the use of artificial intelligence in court reporting, industry experts say. According to some, there's a middle ground to be found: embracing technology to increase efficiency while also relying on humans for nuance.
Read More
Read Indiana appellate court decisions from the most recent reporting period.
Read More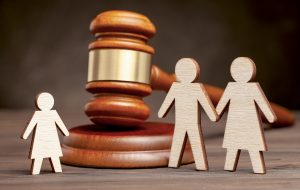 Filings for child in need of services and termination of parental rights cases have swung in opposite directions in the past few years, according to statistics released recently by the Indiana Supreme Court.
Read More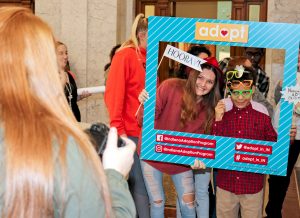 International adoptions were already on the decline, lawyers say, and there's concern that COVID could further reduce them. However, there are ways to unite families even as a pandemic keeps borders closed.
Read More
In 2020, the Indiana Court of Appeals issued three notable decisions relating to the division of property in dissolution of marriage cases. From the interpretation of asset appreciation in premarital agreements to the admissibility of mediation evidence in actions to avoid or enforce a settlement agreement, the following are three cases that provide valuable takeaways for family law practitioners.
Read More
One of the perplexing areas of Indiana divorce law is "income." At first blush, that vexation seems out of place. Upon closer inspection, the confusion is understandable. Why? The reason is that there frequently are disputes as to whether payments are income or property in divorce cases.
Read More
A few lawyers have gone to court since Donald Trump lost, attempting a legal coup arguing that 74 million is greater than 81 million. By no coincidence, the votes these lawyers seek to disqualify — to vilify — are almost without exception those cast by Black voters. I take comfort, though, knowing the American rule of law, such as it is, stands because men and women of goodwill guard it.
Read More
On Dec. 3, 2020, the group Lawyers Defending American Democracy issued a "Call for Bar Condemnation and Investigation of President Trump's Campaign Lawyers for Subverting American Democracy." I am one of the hundreds of lawyers who signed. I did so not only because of the present constitutional crisis, but for an additional individual reason: to personally honor the valiant work of the lawyers in the NAACP Legal and Education Fund Inc. and to mark a distinction between their achievements and the damage to our profession inflicted by these recent worthless cases.
Read More
The diagnosis is in. Unfortunately, you or a loved one is diagnosed with the beginning stages of Alzheimer's disease. Obviously, the first step is to work with your doctor to slow the progression. However, there are legal steps you need to take as quickly as possible.
Read More
Movie reviewer Robert Hammerle has warm words for "Ma Rainey's Black Bottom" and finds deep meaning in "The Midnight Sky."
Read More
What I've learned from my leadership of IndyBar in 2020 is that our profession is more prepared and resilient than I could have imagined. Now, as we slowly begin to emerge from the pandemic, we will begin to see the ways in which our profession has changed for the short- and long-term.
Read More
Happy New Year! It is a true honor and privilege to serve as the 2021 President of the Indianapolis Bar Association. I am committed to working with our outstanding Board of Directors, committee, section and division leaders and staff to continue to meet and exceed our commitment to the practice of law, continuing legal education and community service.
Read More
During an incredibly challenging year, Indianapolis Bar Association & Foundation leaders continued to step up for the benefit of the profession and our community. We are extremely grateful to these members for giving so generously of their time and talent in the midst of so many challenges.
Read More
Meet the officers and directors of the Defense Trial Counsel of Indiana, who were elected at the November annual meeting. They assumed office January 1.
Read More