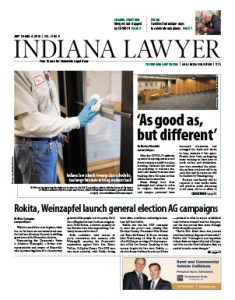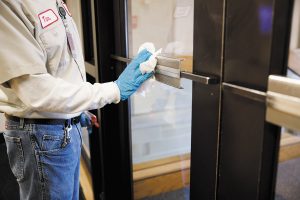 After the COVID-19 outbreak upended the spring semester and forced everyone to shift to online learning, Indiana's law schools are preparing to welcome students and faculty back into their buildings for a fall semester that will be unlike any other.
Read More
With the candidates now in place, what has so far been an unconventional race for Indiana Attorney General is shifting gears toward the November election. Democrat Jonathan Weinzapfel, a former state representative and mayor of Evansville, is promoting himself as the attorney general of the people, not the party. He'll face off against former Indiana Republican Rep. Todd Rokita, a known quantity in the Hoosier state who is promising "certainty in uncertain times."
Read More
A moratorium on evictions of families in federally subsidized housing is set to end July 25, and Indiana's moratorium prohibiting evictions is set to end July 31. Advocates warn a wave of evictions is coming that could leave many Hoosiers without a place to live, but because of how these cases are tracked, they lack data to how big that wave will be and when it will arrive.
Read More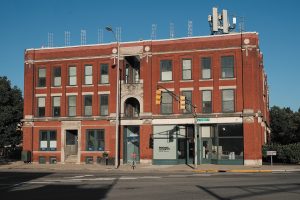 Although the pandemic has thrown ice water on the red-hot law firm merger market, combinations are still happening and Indiana, a state often absent from the list of merger activity, recorded two separate combinations just as the COVID-19 crisis was taking hold.
Read More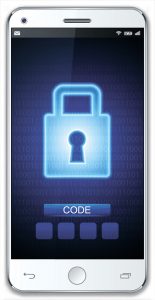 A 3-2 Indiana Supreme Court decision last month ruled that Fifth Amendment protection against self-incrimination extends to court orders for a suspect to unlock her cellphone. Other states, however, have taken the opposite stance, setting the stage for a likely US Supreme Court case.
Read More
Schemes to con people out of their stimulus checks, to get money for face masks that are never delivered and to get payments for bogus COVID-19 treatments or cures have surged. In fact, the Federal Trade Commission has a special coronavirus page on its website devoted to advising consumers on how to identify real contact tracers and to ignore offers for home test kits.
Read More
Democrat Jonathan Weinzapfel continues to lead fundraising in the Indiana attorney general race, finishing the second quarter of 2020 with more than $720,000 available to his campaign. His Republican counterpart, former Indiana Congressman Todd Rokita, posted a total of a little more than $18,200 at the end of the second quarter, about two months after he entered the race.
Read More
The federal government last week carried out its first executions in almost two decades after the US Supreme Court in separate 5-4 rulings turned away last-minute appeals from two condemned inmates' legal teams. Their executions, and that of a third defendant, were carried out by lethal injection at the federal prison in Terre Haute.
Read More
An injunction prohibiting the state government from prosecuting certain uses of smokable hemp has been lifted after the 7th Circuit Court of Appeals found the prohibition was overbroad. But when the smoke clears, the appellate panel said a revised injunction may still be appropriate.
Read More
Read Indiana appellate court opinions from the latest reporting period.
Read More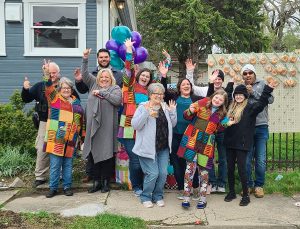 With in-person proceedings largely called off, adoptive families have had to adjust their plans. But as long as a case is uncontested, lawyers say judges have been willing to hold final hearings via Zoom or other platforms to give these families a sense of finality. And in some cases, adoptions in the age of COVID-19 have become a cause for community celebration.
Read More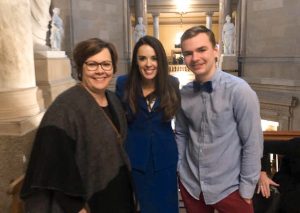 A Carmel mother is celebrating a federal court ruling that concluding that the public school district had denied her son a free and appropriate education since January 2018 and May 2018, in part by failing to ensure he received his special education and related services. The family attorney says the case sets precedent for parents whose special-needs children rely on individual education plans.
Read More
The COVID-19 pandemic has caused widespread changes to everyday life that have presented new questions for parents and family law practitioners alike. While we began in uncharted territory, this experience has been an opportunity for attorneys to creatively problem solve in a time when we, like our clients, are navigating many of the same uncertainties.
Read More
At a time when the American criminal justice system is under the most intense scrutiny of most of our lives, the 7th Circuit Court of Appeals' ruling allowing the execution of Daniel Lewis Lee was slap in the face of the victims' family members who opposed it and a bizarre, out-of-touch, wholly mean-spirited form of justice.
Read More
A courageous man, Dr. Martin Luther King Jr., once said, "There comes a time when one must take a position that is neither safe, nor politic, nor popular, but must take it because conscience tells him it is right." In so many words, Dr. King was describing courage. Now, more than ever, we all need courage.
Read More
I'm still processing the news that this morning my court-appointed death-row client, Wesley Purkey, was executed. I was his pro bono counsel on three civil-rights/conditions of confinement claims in the Southern District of Indiana. So as I wrestle now — and hopefully for some time — with the legal and moral aspects of capital punishment that otherwise have been remote, it seems appropriate and timely to discuss the needs and opportunities for pro bono service in civil cases in our local federal courts. Both are robust.
Read More
I write this article on the day our federal government executed the first prisoner in 17 years. His name was Danny Lee, and he was put to death in Terre Haute, Indiana. Our state. The original judge, prosecutor and victims' family opposed killing Lee because the co-defendant was more culpable and received life in prison. They were ignored while our president had time to commute the sentence of his buddy Roger Stone. No time for Lee, however.
Read More
In his June 2020 guest column, Indianapolis Bar Association President-Elect Jimmie McMillian encouraged each of us to use our "power and position as an attorney to work in conjunction with the IndyBar on issues of racial injustice." The obvious question is "how?" The short answer from the IndyBar is to engage with the newly created Commission on Racial Equality, Diversity and Inclusion.
Read More
If you are preparing for a WebEx presentation in Indianapolis for a rezoning or variance case, especially one which is contested by Department of Metropolitan Development staff, by significant remonstrance, or both, consider these tips and clarifications.
Read More
As we blow out the candles on the virtual "Happy 10th Birthday" cake, the Indiana Appellate Institute continues to do what it does well, especially help first-time or infrequent appellate advocates, while looking for ways to continue to innovate and improve.
Read More
2020 has been tough, to say the least. The IndyBar is committed to making your life easier, so we've made free CLE through the IndyBar more accessible than ever! IndyBar members can now access all of this year's Free CLE video replays online at NO additional cost! (That's a potential savings of over $400!)
Read More
The DTCI resumes its popular feature, "Young Lawyer Spotlight," introducing a few of its new members to the Indiana legal community at large. DTCI members are encouraged to submit the names of their new associates for inclusion in future Spotlight features.
Read More