MARCH 16-29, 2022
With the world watching the situation in Ukraine unfold, Hoosier lawyers and judges are remembering a time when our judiciary partnered with courts across the globe. Indiana Lawyer reporter Katie Stancombe has the story on the Indiana-Ukraine judicial partnership. Relatedly, IL managing editor Jordan Morey provides insight into how Hoosier law schools are working the Ukrainian conflict into students' legal education. And in the Employment Law Focus, IL senior reporter Marilyn Odendahl tells us why in-house lawyers are expecting a surge in class action lawsuits against employers. Read those stories and more in the March 16, 2022, issue of Indiana Lawyer.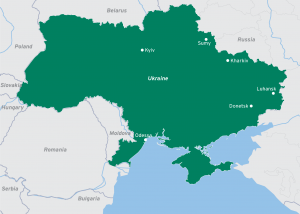 With nearly a month of devastation unfolding in the wake of Russia's attack and invasion on Ukraine, Hoosier leaders and judges are calling to mind a time when Indiana's bond to Ukraine was stronger than ever.
Read More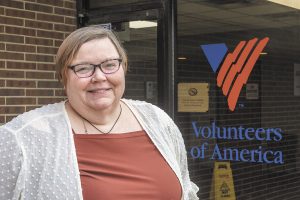 The Marion Superior Court Executive Committee has announced the family recovery court, which started in 2010, will be closing at the end of the month. Dwindling participation along with concerns about how the program was being operated have been cited as among the reasons for the decision to stop. But stakeholders and graduates say the closure will have a devastating impact, rippling beyond the participants to their children and extended family members.
Read More
Since Russia initiated the largest conventional military attack in Europe since World War II on Feb. 24, Indiana's law schools have condemned the attacks while educating students on the evolving situation from a legal perspective.
Read More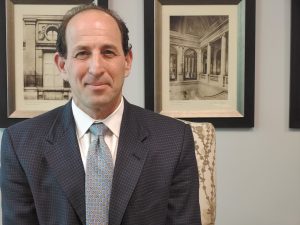 Attorney Mark Sniderman is taking his respect for the client's story to his new role as consulting attorney for the United States District Court for the Southern District of Indiana's Recruited Counsel Program. He will continue his private practice and serve in this new position, which started Feb. 1, on an as-needed basis, providing materials and offering guidance to attorneys in the program.
Read More
A 44-year-old federal law championed as a means of preserving Native American culture by preventing the removal of children from their homes and tribes is being challenged on constitutionality grounds — and the U.S. Supreme Court has agreed to hear it.
Read More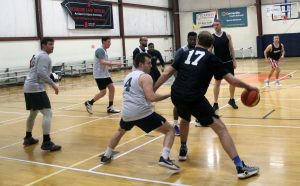 During the cold winter months, lawyers from across central Indiana return to the courts after the sun goes down. While there are plenty of motions, occasional oral arguments and even benches, the procedures during the meetings are far different from their day jobs. For around 13 weeks each year, dozens of attorneys trade in their suits and briefcases for jerseys and sneakers and take to the hardwood — a precedent set more than 40 years ago.
Read More
Read Indiana appellate court decisions from the most recent reporting period.
Read More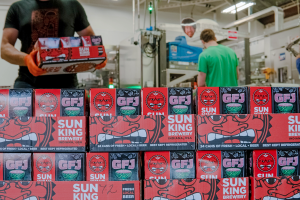 Separate analytical reports from the law firms of Carlton Fields and Seyfarth Shaw both found work-related issues are continuing to convince employees to take their bosses to court. As a result, class action defense spending is anticipated to keep accelerating after crossing the $3 billion threshold for the first time in 2021.
Read More
On March 3, President Biden signed into law the Ending Forced Arbitration of Sexual Assault and Sexual Harassment Act of 2021, which will nullify forced arbitration clauses in sexual assault and sexual harassment cases. Following the #MeToo movement, many states have enacted legislation to limit the scope of claims covered in employment arbitration agreements, but the act is the first federal limitation.
Read More
Small business owners often wear multiple hats for their companies. In many cases, "Mike" the owner is often "Mike" the employee, with little distinction between those two roles. However, when a dispute arises and "Mike" is squeezed out of the company, how do courts distinguish between Mike's rights as an owner versus Mike's rights as an employee?
Read More
Since FMLA leave is a legal entitlement for the employee and a corresponding legal obligation for the employer, that abstract concept implicates immediate questions: Who is responsible for telling whom about a need for leave? What do they need to say? When?
Read More
Previous versions of HEA 1001 provided that any worker could be granted a religious exemption to a vaccine mandate without employers inquiring into the validity of the employees' claims. Had that version of the bill passed through the General Assembly and been signed by Holcomb, Indiana employers would have clear marching orders when it came to religious exemptions from vaccine mandates. But that provision was hotly contested and, ultimately, removed from the version of the bill that is now law in Indiana. So the question remains: What should Indiana employers do when they receive a request for religious exemption from a COVID-19 vaccine mandate?
Read More
Businesses routinely use noncompete agreements to protect their most valuable assets, including trade secrets. However, noncompete agreements are increasingly under attack at both the state and federal level. This two-part series will first explain recent developments restricting the use of noncompetes, then Part II will focus on how that increased scrutiny on noncompete agreements may impact trade secret protection.
Read More
As the dust settles on COVID-19, it seems it is now easier to become isolated from others in the legal community, and even from those in your own firm. With many courts and law offices going hybrid, there are fewer organic opportunities to connect, whether through in-person court conferences or birthday cake in the break room at the office. Some of these new efficiencies are great, but many come with a trade-off.
Read More
Being one of the nation's top public law schools requires staff who work tirelessly behind the scenes, who care deeply about student success and who provide high-quality help. In Bloomington, we're fortunate that we have the best, with long-serving staff who are truly exceptional.
Read More
Antisemitism is both the world's oldest hatred and its most current news.
Read More
Noncompete agreements generally are treated the same whether analyzed under state law or antitrust principles. However, limited instances exist in which antitrust laws may be more restrictive than state noncompete laws are. Businesses with high market shares in their geographic and product markets should take special caution to ensure their restrictive covenants do not unlawfully restrain competition.
Read More
Indianapolis criminal defense attorney Robert Hammerle gives us his take on "The Eyes of Tammy Faye" and his picks for the 2022 Oscars.
Read More
Two upcoming IndyBar Foundation events are certain to keep you feeling young and socially connected.
Read More
See photos from the IndyBar Association and Foundation Leadership Celebration and Installation Breakfast, held March 3.
Read More
On Feb. 17, 2022, a historic networking event occurred among the Marion County Bar Association (MCBA), the Asian Pacific American Bar Association of Indiana (APABA), Indianapolis Bar Association (IndyBar) and Indianapolis Bar Foundation (IndyBar Foundation).
Read More
Are you looking for opportunities to contribute to Indy's growth? Ready to network with community leaders and your peers? The IndyBar's Bar Leader Series could be your answer and is now accepting applications for Class XIX.
Read More