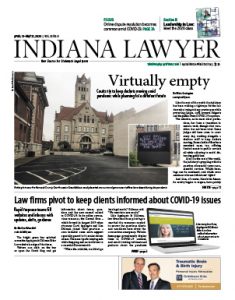 APRIL 29-MAY 12, 2020
With courthouses across Indiana virtually empty, courts are turning to technology to keep dockets moving and planning for the future amid the COVID-19 pandemic. Law firms big and small have pivoted amid the pandemic, putting emphasis on keeping clients informed about coronavirus issues. And Indiana Lawyer is proud to introduce our 2020 Leadership in Law honorees.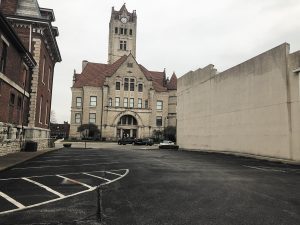 Like the rest of the world, the judiciary has been walking a tightrope for the last six weeks, trying to keep courts open while protecting judges, staff, lawyers, litigants and the public from COVID-19 exposure.
Read More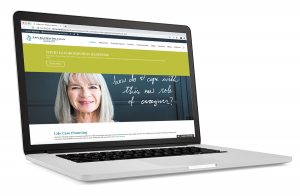 Law firms have been pivoting to marshal the resources needed to answer the questions clients and nonclients have about the coronavirus emergency through websites, emails, podcasts, webinars and more. The topics covered range from government initiatives such as the Coronavirus Aid, Relief, and Economic Security Act and the Federal Reserve's business loan program to unemployment benefits, force majeure clauses and cybersecurity.
Read More
The Great Recession landed a powerful blow to law firms, forcing layoffs and closures in an industry long thought immune to business cycles, but the spreading downturn caused by the coronavirus brings vast uncertainty about the economic outlook for lawyers.
Read More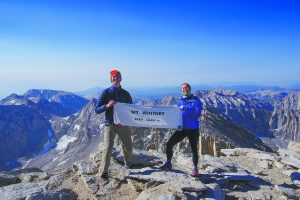 Indianapolis attorney Lisa Hiday started backpacking when she was a teenager. She's traveled the country on a variety of treks ranging from shorter backpacking trips in Utah's Zion to summiting Tanzania's Mt. Kilimanjaro in the middle of a blizzard. Her teenage son joins her on many treks, following in her adventurous footsteps.
Read More
A Title IX lawsuit filed by a male student against Indiana Wesleyan University over its handling of an alleged sexual assault has taken an unprecedented turn after his attorneys uncovered a report that included the female student's claim she had contracted HIV as a result of the alleged attack.
Read More
A new candidate vying for the Republican Party's nomination for Indiana attorney general who for years was a key booster of embattled AG Curtis Hill said he has doubts about the incumbent's reelection chances.
Read More
Read Indiana appellate court decisions from the most recent reporting period.
Read More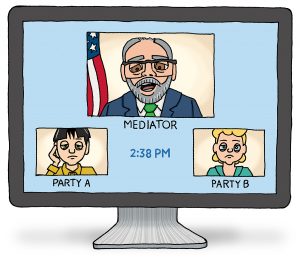 Nearly every legal function has transitioned to a virtual format during the COVID-19 pandemic, and mediation is no exception. But the concept of online dispute resolution was gaining traction even before "coronavirus" was an everyday word.
Read More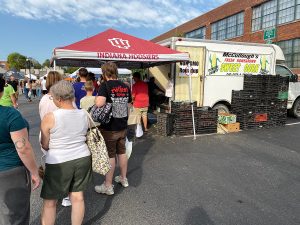 When the ugly weed of hate and division sprouted at the Bloomington farmers' market last summer, it highlighted deeper conflicts in the college town and launched a community-wide mediation to address longstanding issues of discrimination and bigotry.
Read More
What is a mediator to do when faced with the dilemma of a key witness who refuses to show up to a court-ordered mediation? I am asking which course lawyers thing the mediator should take — or if there is another under such circumstances.
Read More
Social distancing has created obstacles for legal counsel for many litigation tasks, especially mediation. Some mediations are being delayed or canceled. However, for many cases, parties and counsel should seriously consider online virtual mediation.
Read More
While the world has changed due to the COVID-19 pandemic since we selected our honorees earlier this year, we are pleased that one feature of our signature award program has remained the same: We couldn't have asked for a more impressive Leadership in Law class for 2020.
Read More
The spring semester is coming to a close in Bloomington, but in ways none of us expected due to the COVID-19 pandemic. Fortunately, when classes resumed remotely March 30, our students, faculty and staff more than rose to the occasion and pulled together, and the transition has been smoother than expected.
Read More
Admittedly, we millennials are a bit coddled. But what preceding generations — and especially the legal profession — fail to appreciate is a millennial's we-can-do-this-better attitude, particularly where technology is concerned. And arguably, that attitude should win the day right now.
Read More
While all voters in the state are eligible to vote by mail in the upcoming primary election, if you live outside of Marion County, you are left to fend for yourself. Lack of leadership on the part of Secretary of State Connie Lawson means that not all voters will have the same opportunity to vote.
Read More
The coronavirus (COVID-19) pandemic is a multifaceted grief storm. It is an assault on our physical, emotional, psychological, sociological and spiritual well-being. Grit and grace can help us weather this storm and others.
Read More
Movie reviewer Robert Hammerle cannot get to the theater due to the pandemic, but stuck at home, he revisits a Hollywood classic worthy of seeing again or discovering for the first time.
Read More
Read who has been reinstated, resigned or suspended from the practice of law in the most recent reporting period.
Read More
I admit that I often look for the bright side and have continued to do that during the pandemic. But the fact of the matter is that most of us in the Indianapolis legal community (and more broadly) are facing significant disruption that is hard to spin. IndyBar is no different.
Read More
When I first heard of the COVID-19 virus, it was happening where a lot of things happen — somewhere else. It was far away, and it was not something that concerned me. That has rapidly changed. COVID-19 is now here and affecting all of us.bar
Read More
In response to the COVID-19 public health emergency, the Indianapolis Bar Association (IndyBar) has launched the "Virtual Ask a Lawyer" online legal advice chat service, where members of the community can chat in real time with an attorney who is prepared to assist with basic legal questions.
Read More
During this challenging time, the IndyBar is dedicated to making many of our services, resources and tools available to members online so that you can keep thriving in your practice, even from home! While IndyBarHQ is closed, we're excited to continue offering monthly free CLE as a part of the Free Fridays initiative, which you can access during April and May from the comfort of your own home!
Read More
While many Hoosiers have been ordered by Gov. Holcomb to shelter in place and practice social distancing when necessary, others are on the front lines of essential businesses, taking care of the critical needs of the sick and healthy. One group that may appear less obviously "essential" comprises men and women in the construction workforce.
Read More
Marital privilege exists at the state and federal level, although the rules and law governing it differ by forum. The privilege aims to foster marital health and harmony, freeing spouses to communicate without concern that their intimate communications could be used against them.
Read More