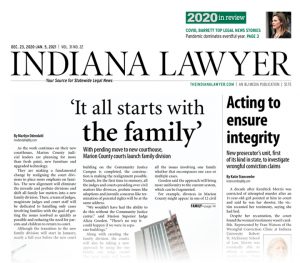 DEC. 23, 2020-JAN. 5, 2021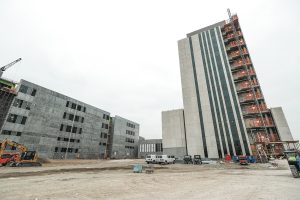 With a pending move to a new courthouse, Marion County Courts are launching a new family division that aims to follow a one family, one judge model.
Read More
Marion County's ambitious plan to put the various pieces of the local justice system onto a single campus is on schedule to be completed at the end of 2021. The Indianapolis-Marion County Community Justice Center, located just southeast of downtown in the Twin Aire neighborhood, will be home to the county jail, the sheriff's office and the county courthouse. Earlier this year, the Assessment and Intervention Center opened and is treating individuals with mental health and addiction issues.
Read More
Marion County Prosecutor Ryan Mears announced this month that his office will establish the Conviction Integrity Unit in early 2021 to prevent, identify and correct wrongful convictions. The new unit will consist of one attorney, an investigator and a paralegal and be the first of its kind in Indiana, according to the National Registry of Exonerations.
Read More
Indiana's commercial court docket is expanding for the first time, with four new venues opening in 2021. Hamilton, Madison, St. Joseph and Vigo counties will join Allen, Elkhart, Floyd, Lake, Marion and Vanderburgh counties in offering the specialized business dockets.
Read More
Read Indiana appellate court decisions from the most recent reporting period.
Read More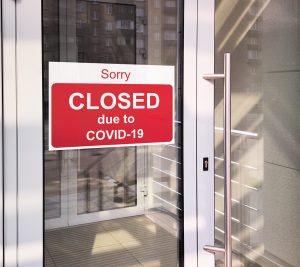 Despite a landmark election, a Hoosier's appointment to the United States Supreme Court and countless major developments in the Indiana legal community, this year belonged to the coronavirus, Indiana Lawyer's top story of 2020.
Read More
COVID may have seemed like the only thing that happened in 2020, but for Indiana's legal community, the past year brought watershed developments that will be with us for years to come, many of which were touched directly by the pandemic. Here are the Top 10 non-coronavirus Indiana legal news stories as determined by consensus of the Indiana Lawyer editorial staff.
Read More
While COVID-19 dominated the headlines in the past year, Indiana Lawyer readers had a bounty of other news during an eventful year. Here are the 50 most-read editorial stories posted on theindianalawyer.com during 2020 through Dec. 8, originating either on our website or in our print edition.
Read More
In just a few short days, Dec. 31, 2020, will mark my last official day with IBJ Media. I'm calling this occasion my "first retirement." Nate Feltman, president, CEO and co-owner, will pick up publisher duties upon my departure.
Read More
The Indiana Supreme Court recently issued a disciplinary opinion that addressed the issues of confidentiality clauses in settlement agreements, a lawyer's handling of contraband, and the tension between a lawyer's duty to report child abuse and the lawyer's duty of confidentiality.
Read More
Nearly 30 years ago, between college and law school, I spent a year of my life in prison — working that is — as a correctional officer for the Indiana Department of Correction. While the work was anything but glamorous, I have always appreciated that experience, where I learned more than a couple of important lessons.
Read More
Nearly 50 past presidents came together to celebrate the IndyBar's history and accomplishments. What was astounding was that we had past presidents spanning five decades. Indeed, the past presidents from 1970 (Skip Kappes), 1980 (Ray Good), 1990 (Don Buttrey) and 2000 (Karen Turner) all joined the numerous other presidents from years past.
Read More
The 2021 IndyBar Diversity Job Fair planning is currently underway, and the employer and sponsor registration period is now open!
Read More
There are several reasons why a law student in Indiana should take the IndyBar Review course to prepare for the bar exam. Here are my top three as to why you should do it in 2021.
Read More
In the current ever-changing landscape, the development lawyer who takes a critical look at standard practices and finds new ways to help clients accomplish goals efficiently will play an invaluable role in the development's success.
Read More
The lobby at IndyBarHQ will be closed through January 4, 2021. We're still working for you, though! Please contact any of our helpful staff members by phone or email.
Read More