While COVID-19 dominated the headlines in the past year, Indiana Lawyer readers had a bounty of other news during an eventful year. Below are the 50 most-read editorial stories posted on theindianalawyer.com during 2020 through Dec. 8, originating either on our website or in our print edition.
1. Coronavirus update (March-April, updated regularly)
The fast-moving news surrounding the coronavirus' impacts on courts, law schools, law firms and the legal community — updated on a running basis on the same page — was far and away the most-viewed IL web page in 2020.
2. Connersville attorney disbarred for 'criminal and dishonest' conduct (Jan. 21)
The Indiana Supreme Court unanimously disbarred Nicole D. Fraley for using client funds to pay for her children's school tuition among numerous other "criminal and dishonest" acts.
3. Panel favors retention of all 13 Marion Superior judges (March 9)
The Marion County Judicial Selection Committee unanimously voted to recommend retention of all 13 Marion Superior judges whose names appeared on the ballot in November.
4. Jury finds against St. Vincent's, awards wrongly accused doctor $4.75 million (Jan. 17)
In the first jury verdict in an Indiana Commercial Court case, a jury in Indianapolis awarded a doctor $4.75 million in her defamation suit after she was accused of having alcohol on her breath while on duty.
5. Evictions, foreclosures stalled, but housing worries continue (March 20)
Gov. Eric Holcomb signed an order that protects Hoosiers from eviction during the pandemic, but housing advocates warn legislation could force families from their homes when the moratorium is lifted.
6. Indiana expects to begin offering $300 unemployment bonuses next month (Aug. 20)
Indiana has applied for the federal government's Lost Wages Assistance program and hopes to soon begin delivering the $300 supplemental weekly unemployment benefits.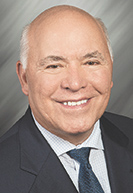 7. Barnes lawyer faces discipline over relationship with former client's ex (Feb. 7)
Barnes & Thornburg attorney Larry Mackey faced attorney discipline charges over an alleged improper romantic relationship with the ex-wife of a convicted former Fishers money-manager client.
8. Home again: Elkhart man released after 15 years in prison, but case likely isn't over (April 15)
It's been 15 years since Andrew Royer was tried and convicted for a murder he says he didn't commit – even though he confessed – and now he has been released.
9. Website highlights 7 appellate judges on November retention ballot (Aug. 17)
Hoosier voters in November will decided whether seven Indiana appellate judges should retain their positions for the next 10 years.
10. Moratorium extended as landlords, tenants encouraged to avoid evictions (Aug. 5)
As Gov. Eric Holcomb extended the moratorium on evictions and foreclosures until mid-August, Indiana state courts urged residents and property owners to reach agreements that keep families in their homes.
11. State expects to start paying extra $300 unemployment benefit Sept. 21 (Sept. 10)
Unemployed Hoosiers can expect to start seeing the additional $300 in federal supplemental weekly benefits in about two weeks, state officials said.
12. New laws for 2020 (June 24)
The Indiana General Assembly passed laws ranging from increasing the smoking and vaping age to banning distracted driving, specifically prohibiting the use of a cellphone behind the wheel.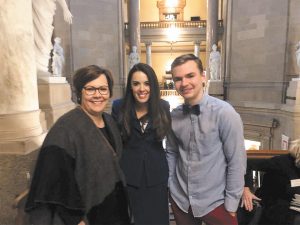 13. Mom wins federal ruling against Carmel schools in son's special education case (July 22)
As a mother, Brandi Wetherald, pictured on left with attorney Catherine Michael and son Caiden, sought a proper education that serves her son's specific needs — even if that meant fighting the school system tooth and nail in court.
14. Judge orders sanctions against state attorney, DOC in prisoner litigation (Jan. 9)
Monetary sanctions and default judgment have been entered against the state and their attorney in a prisoner case that the federal judge said "shattered" her trust in the defendants' litigation practices.
15. Coronavirus impacting Indiana courts, law firms, schools (March 11)
The Indiana legal community is taking precautions and ramping up efforts to stay healthy as the coronavirus spreads. State health officials announced that 10 Hoosiers had tested positive for COVID-19.
16. Former northern Indiana judge accused of defrauding estates (May 7)
One-time Jasper County Judge Robert Monfort is accused of attorney misconduct related to the potential misappropriation of hundreds of thousands of estate clients' dollars after his clients died.
17. Indiana justices accept Kokomo lawyer's resignation (April 8)
The Indiana Supreme Court accepted veteran Howard County lawyer Richard Russell's resignation from the Indiana Bar after he was suspended for noncooperation with the disciplinary commission.
18. Indiana Supreme Court partially shields COVID-19 stimulus checks from debt collection (April 20)
The Indiana Supreme Court issued an order protecting some stimulus checks from being seized by creditors to pay past-due bills, but one justice asserted the court was overstepping its role.
19. Key themes emerge in Marion County retention interviews (March 18)
The 13 Indianapolis judges seeking retention this year are proceeding to the November ballot with a stamp of approval from the Marion County Judicial Selection Committee.
20. Indiana COVID-19 deaths surpass 100; prisons, 29 nursing homes affected (April 3)
More than 100 people have died of coronavirus in Indiana a day after officials confirmed that residents at 29 Indiana nursing homes have been diagnosed with COVID-19, as have inmates at correctional facilities.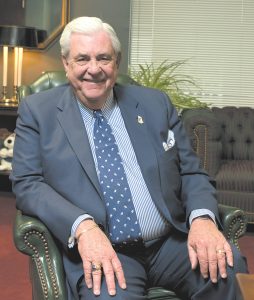 21. Senior COA Judge Michael Barnes dies, leaving public service legacy (May 22)
Senior Indiana Court of Appeals Judge Michael Barnes, right, died in South Bend, leaving a legacy of more than 40 years in public service.
22. Justices suspend mayor's son following multiple alcohol arrests (Sept. 11)
A mayor's son and lawyer who has been arrested five times for alcohol-related incidents, Evan B. Broderick was suspended from the Indiana bar for at least one year.
23. Indiana officials push for obeying stay-at-home order (March 27)
The Indianapolis 500 joined a long list of sporting events postponed by the coronavirus as Indiana reported its death toll from the pandemic rose to 17. Officials urged compliance with stay-at-home orders.
24. Pizza deliveryman killer found dead in prison; police suspect homicide (May 5)
Indiana State Police are investigating the death of a 32-year-old prison inmate as a possible homicide. The man had been convicted in a notorious 2014 slaying of an Indianapolis pizza delivery driver.
25. Bar applicants ace August 2020 exam (Sept. 8)
Indiana's unprecedented bar exam that was reformatted and delayed until August 2020 because of the coronavirus has turned in a pass rate that tops the previous four years.
26. Shelbyville attorney suspended after secretary's felony theft (Jan. 24)
Shelbyville lawyer James Lisher, whose legal secretary was convicted of felony theft and fraud charges, has been suspended for 60 days for his failure to supervise the secretary's actions.
27. Less than half pass February bar exam, early results show (April 6)
The slump in passing rates for the Indiana bar exam is continuing with February's preliminary results being the lowest recorded in Indiana in recent years.
28. Commission seeks attorney's suspension in Park Tudor sex scandal discipline case (Jan. 7)
The Indiana Supreme Court Disciplinary Commission is calling for the suspension of Indianapolis employment attorney Michael Blickman after a teacher-student sex scandal at Park Tudor High School.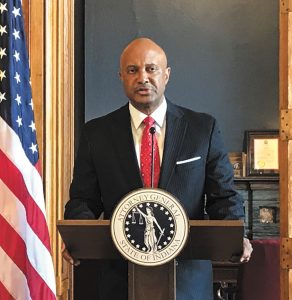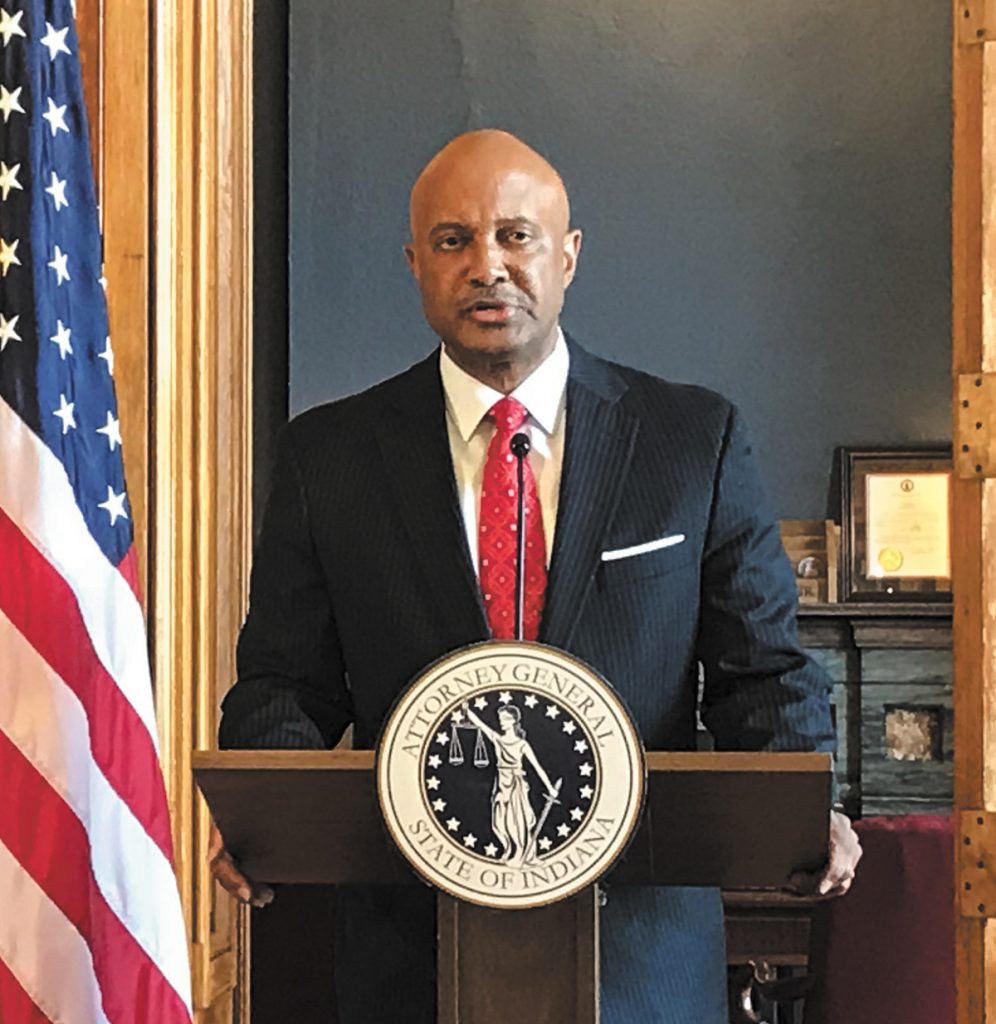 29. AG Hill suspended for 30 days with automatic reinstatement (May 11)
Finding Indiana Attorney General Curtis Hill, right, guilty of misdemeanor battery and two related violations of the Indiana Rules of Professional Conduct, the Indiana Supreme Court suspended him for 30 days.
30. Indy lawyer, firm file Trump suit seeking to overturn Wisconsin vote (Dec. 3)
High-profile Indianapolis attorney William Bock III and the law firm Kroger Gardis & Regas are representing President Donald Trump in the latest lawsuit seeking to overturn Joe Biden's presidential election win in Wisconsin.
31. Prosecutor in Vincennes fighting discipline over role in police sex investigation (Jan. 30)
Knox County prosecutor J. Dirk Carnahan is fighting an attorney discipline case related to his conduct related to a police investigation of an ex-deputy's relationship with a woman convicted of drug charges.
32. Justices accept Indianapolis attorney's resignation (June 8)
Indianapolis attorney Octavia Snulligan is now prevented from practicing law in the Hoosier State after Indiana Supreme Court justices accepted her resignation from the Indiana bar.
33. 9 finalists named for Marion Superior Court vacancies (Sept. 3)
A pool of 41 applicants to fill upcoming vacancies on the Marion Superior Court has been winnowed down to nine finalists, whose names will now go to the governor for his selection.
34. 178 Hoosier law firms received PPP money (July 8)
Indiana law firms are included among the thousands of Hoosier businesses and nonprofits that have received money through the federal Paycheck Protection Program.
35. Indiana petitions U.S. Supreme Court to take same-sex parents' birth certificate case (June 16)
Indiana has petitioned the U.S. Supreme Court to review the appellate court ruling that allowed non-birth mothers in a same-sex marriage to be listed as parents on their children's birth certificates.
36. Muncie lawyer gets suspension, JLAP monitoring for having cocaine (March 2)
Delaware County lawyer Lon D. Bryan, who was found with drugs in his home, will serve a four-month suspension plus probationary monitoring under the Judges and Lawyers Assistance Program.
37. COA candidates advance to second round of interviews (June 10)
The Indiana Judicial Nominating Commission has selected seven of 13 candidates to advance to the next round of interviews to fill a vacancy as Judge John Baker retires from the Indiana Court of Appeals.
38. Uniform Bar Exam adoption not unanimous (Jan. 8)
Of Indiana's four neighboring states, one has adopted the Uniform Bar Exam, one is preparing to adopt, one is expected to adopt and one is not even considering adoption.
39. Face masks to be mandatory in Marion County beginning July 9 (July 2)
Indianapolis Mayor Joe Hogsett and Marion County Public Health Department officials said that they're mandating that face masks be worn in public in Marion County.
40. Justices reprimand 2 Indianapolis attorneys (Oct. 9)
Two Indianapolis attorneys have been reprimanded by the Indiana Supreme Court after they reached agreements with the disciplinary commission in their attorney ethics cases.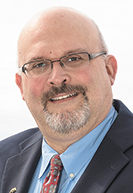 41. James Dimos remembered as a friend and champion of lawyers (Aug. 6)
Indiana attorney Jim Dimos, who left private practice to help lead the American Bar Association after leading both his local and state bars, is being remembered as someone who was "quietly effective" and a friend to the legal profession. He died at age 59.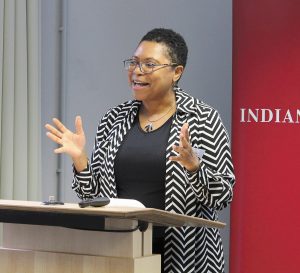 42. Incoming McKinney dean Bravo: 'Failure to speak up would let down the law school and legal community' (June 4)
Incoming Indiana University Robert H. McKinney School of Law Dean Karen E. Bravo, left, says in a letter that she has a duty and obligation as the school's first black leader to speak out in the wake of the police killing of George Floyd in Minneapolis and protests that followed.
43. Advocates warn stimulus checks could be garnished by creditors (April 14)
While the federal government won't seize stimulus checks being deposited into Americans' bank accounts for owed debts, private debt collectors might, consumer advocates are warning.
44. Ex-deputy prosecutor who retaliated against detective suspended (Jan. 29)
Former Knox County chief deputy prosecutor Joseph Burton has been suspended for abusing his authority by retaliating against a detective who discovered his sexual relationship with a criminal defendant.
45. Indiana greenlights July bar exam as one-day test (May 7)
The Indiana Supreme Court will be offering the bar exam in July, but the normal two-day, in-person test will be condensed to a one-day exam that will be given remotely, the Indiana Supreme Court announced.
46. Johnson County lawyer suspended over trust account mismanagement (March 25)
Johnson County attorney John P. Wilson will be suspended briefly and then subject to probation for improper oversight and management of his firm's trust accounts, the Indiana Supreme Court has ordered.
47. IU McKinney selects 4 finalists for dean position (Jan. 10)
The search for the next dean of the Indiana University Robert H. McKinney School of Law has been narrowed to four individuals who are scheduled to visit the Indianapolis law school.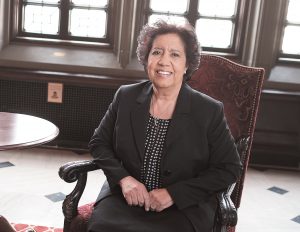 48. Holcomb to ease stay-at-home restrictions (May 1)
Indiana Gov. Eric Holcomb said he will ease social distancing restrictions in all but three counties.
49. Indiana governor extends virus stay-home order 2 weeks (April 6)
Indiana's stay-at-home order was extended for two more weeks as the state's number of coronavirus-related deaths topped 100 with an anticipated peak of infections still weeks away.
50. Leadership in Law 2020: Hon. Cynthia Ayers (April 29)
Judge Cynthia Ayers, right, was the first African American presiding judge for the Marion Superior Courts. Colleagues say her quiet demeanor, dignity and grace serve as a model for her peers and younger attorneys.•
Please enable JavaScript to view this content.