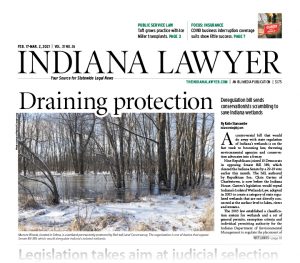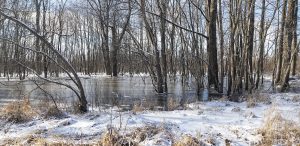 A controversial bill that would do away with state regulation of Indiana's wetlands is on the fast track to becoming law, throwing environmental agencies and conservation advocates into a frenzy. Farmers and land developers support the legislation, arguing wetland regulations are burdensome.
Read More
A bill in the Legislature would restructure the composition of judicial nominating commissions in Lake and St. Joseph counties. Currently, an even number of attorneys and nonattorney members are appointed by local stakeholders, but the proposal would reduce attorney representation, which has prompted a backlash in the northern Indiana legal communities.
Read More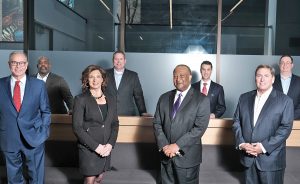 Taft Stettinius & Hollister is making a big push into public affairs and lobbying in both Indianapolis and Washington, D.C., and has nabbed seven attorneys and nonlawyer professionals — including several big names in Indiana politics — from rival Ice Miller to do it.
Read More
When planning for the 2020 holiday campaign started last February, Indianapolis Legal Aid Society had big ideas to host a kickoff party and enlist volunteers to talk to donors face-to-face with the goal of bringing in record contributions. Then the COVID-19 crisis changed everything. Despite the obstacles, the holiday fundraiser not only collected donations but surpassed the original goal of $225,000.
Read More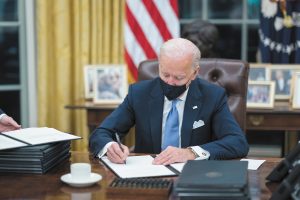 As workers faced furloughs and layoffs during COVID-19 pandemic, many relied on unemployment checks for their needed source of income. But some also face a dilemma – choosing between returning to work in potentially unsafe conditions posed by the coronavirus or risk losing their job and going without pay. President Joe Biden in a Jan. 22 executive order requested a solution to that quandary.
Read More
Read Indiana appellate court decisions from the most recent reporting period.
Read More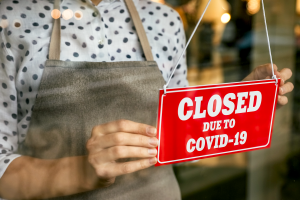 Since the COVID-19 public health emergency began in March 2020, businesses and nonprofits nationwide have had business interruption claims denied. The COVID Coverage Litigation Tracker at the University of Pennsylvania Carey Law School reported 1,099 federal lawsuits seeking insurance coverage because of the pandemic had been filed as of Jan. 25. To date, courts have granted insurers' motions to dismiss in 147 cases and insurers motions for summary judgment in seven lawsuits, according to CCLT. Policyholders have scored a few victories with the courts denying the motions to dismiss in 29 lawsuits and granting the plaintiffs' motions for summary judgment in five cases.
Read More
When restaurants forced to close due to COVID-19 turned to their insurers to offset their losses because they were unable to use their property as intended, many of us thought the prospects for coverage were good, especially under policies that did not have virus exclusions. But the insurance industry response was fierce.
Read More
It's been a little over a year since I first heard the term "COVID-19." Back then, like many others, I thought Indiana would see a large number of suits attempting to force insurers to cover the myriad losses that resulted from the pandemic and its associated shutdowns. While there were some significant matters filed last year, to date, no Indiana state or federal case regarding COVID-19 insurance coverage has reached a decision on the merits.
Read More
For more than 100 years, the principle that if a policy term is ambiguous it is construed against the insurer and in favor of the policyholder and coverage — known as "contra proferentem"—has been a foundation of Indiana's insurance-coverage jurisprudence. The reasons supporting this rule are still as strong as ever.
Read More
By initiating a constitutional amendment based on misinformation, three Indiana Republican state senators, now joined by multiple others, have proposed a radical resolution to eliminate citizen involvement in the retention vote of appellate judges, changing the current selection process that has been in place for 50 years. This proposal also severely decreases judicial independence and increases the political pressure on our state's appellate judiciary. Indeed, if successful, the proposal would give the legislative branch far greater control over the Indiana state appellate judges and justices. It would also further embed in Indiana's Constitution more systemic racism.
Read More
We've all scoped a Yelp review, been turned off by a customer's dismal review and chosen a new restaurant. While restaurant management has the ability to respond to unfavorable online reviews, for a lawyer, it's not that simple. Here are three things to know about responding to online criticism as a lawyer.
Read More
Over the next few articles, I will share some thoughts on setting your devices up for a "palm practice" (practicing law from the palm of your hand). Most lawyers now have smartphones or devices with us every day. But, with great power comes great responsibility. While these tools are helpful, they can also increase the sense that we should always be working on something.
Read More
Despite serious travails during our history, presidential inaugurations seem to allow for a pause and some national confidence. Noting this recently, it is perhaps well that we set briefly aside our current concerns and allow some reflection to lighten us up and to observe the critical importance of the judicial branch.
Read More
Movie reviewer Robert Hammerle says "One Night in Miami" is a towering achievement while "The Dig" is a charming gem.
Read More
I am extremely proud to inform you that your Indianapolis Bar Association leadership is diligently engaged in the task of carefully evaluating proposed bills and making the thoughtful determination regarding whether to take action to support, oppose or suggest amendments. It has been absolutely inspiring to watch our IndyBar section leadership wholeheartedly embrace this daunting task on behalf of our members and our clients.
Read More
Thee debate in legal writing circles rages: Are contractions acceptable?
Read More
If you haven't heard of Brene Brown, you should look up her documentary "Brene Brown: The Call to Courage" for some laughs and solid advice about how to grow into a better version of ourselves by embracing vulnerability.
Read More
Applications are now being accepted from deserving law students for Indianapolis Bar Foundation 2021 scholarships.
Read More
Donations of coats and warm clothes were dropped off to the Marion County Jail on Tuesday, Feb. 9. Your donations came at a good time, as the jail was running low on these supplies. We appreciate the generosity of our members every day, but especially during these tough times!
Read More
The Indianapolis Bar Association is proud to make "Widening Your View: Understanding Implicit Bias, Microaggressions and Your Professional Responsibility" available at no charge for IndyBar members.
Read More
For lawyers, COVID has forced us out of courtrooms, mediations, conferences and client visits. Videoconferencing software, usually Zoom, has stepped in to fill the void. Zoom is an imperfect substitute with plenty of drawbacks. However, after nearly a year litigating cases via Zoom, it has become an ingrained part of the practice of law. Even after COVID, Zoom is likely here to stay.
Read More