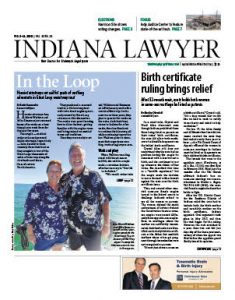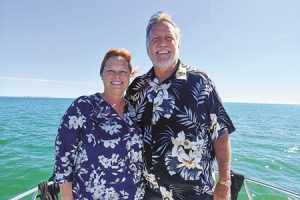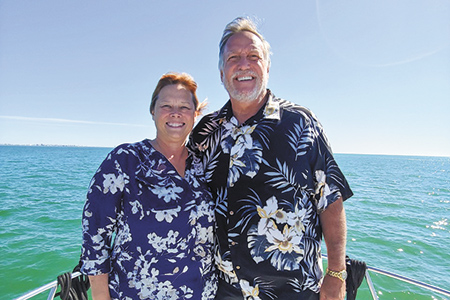 Hoosier attorneys Ann Marie Waldron and Mike Simmons just returned home after weeks on a boat they plan to work from for the next few years. The couple have decided to work remotely from their boat as they complete a tour of the Great Loop: thousands of miles of waterway along the riverbanks and shorelines of eastern North America.
Read More
In a cruel twist, Crystal and Noell Allen discovered even though Indiana prohibited them from being listed as parents on their twins' birth certificates, the state did allow both mothers to be identified as parents on the babies' death certificates. The couple prevailed in court, but their battle to be legally recognized as parents — along with other women in same-sex marriages — may not be over.
Read More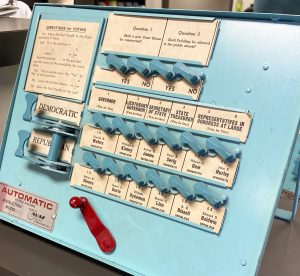 At a time when the nation is questioning the security of electronic voting machines, the Benjamin Harrison Presidential Site is looking back at the equipment and devices used in the past to allow citizens to cast their ballots and have their voices heard.
Read More
A bill increasing the penalties for juvenile offenders passed a Senate committee on the night of Jan. 28 despite more than an hour of testimony from judges, attorneys, social workers, pastors and former inmates who all voiced strong and sometimes emotional opposition.
Read More
Despite opposition from nearly all of the organizations and individuals who testified, a bill that would allow the attorney general to appoint a special prosecutor over certain cases that a local prosecutor declines to prosecute advanced out of an Indiana Senate committee.
Read More
Across Indiana, lawyers say judges in different counties often take different approaches to making an indigency determination. That's led to what some call "justice by geography" — that is, a person facing charges might be deemed indigent in one county, but the same person facing the same charges in another county might be found to have the ability to pay. A Senate bill seeks a statewide standard.
Read More
The elected prosecutor of Knox County in southwestern Indiana faces an attorney discipline case related to his conduct stemming from a local police investigation into his former chief deputy prosecutor's relationship with a woman who was serving time on drug charges. An attorney for the prosecutor, however, is contesting the discipline case and says the prosecutor is the victim of a vendetta born of the small-town rumor mill.
Read More
Read Indiana court decisions from the most recent reporting period.
Read More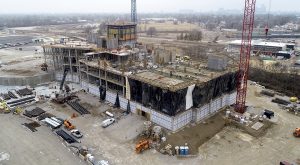 Lawyers who have had a hearing or trial in the Indianapolis City-County Building often had to bring their own equipment, lug in the hardware, use their own applications and programs to present their material, then pack and lug everything back to the office. The situation will be dramatically different at Marion County's new Community Justice Center under construction southeast of downtown.
Read More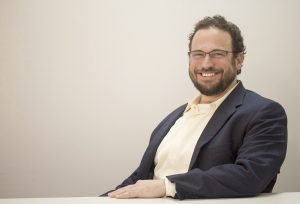 A new legal services company rooted in Nashville has recently settled in Indianapolis, with a Hoosier attorney at the helm. Latitude, a Tennessee-based legal services provider founded in 2014, announced the establishment of its Indiana office last month. The company claims it will provide on-demand, sophisticated attorney expertise for Indiana corporations and law firms while increasing flexibility and reducing costs.
Read More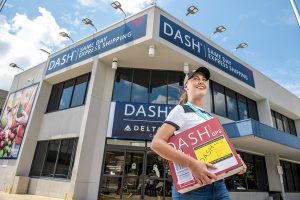 Even after the advent of e-filing and some paperless offices, courier services are still available, and the need for such services persists. That need has evolved in the digital age, but attorneys and delivery companies say there are options available when technology can't yet get the job done.
Read More
If Hill had handled this matter in the early stages, he may have been able to finish his term as attorney general. Or resigned honorably and gotten a job at a large law firm or as a lobbyist. Those doors have now closed behind him.
Read More
I have always wanted to be a basketball referee. Throughout my sports fan life, I have often seen refs that were good, and some that were not so good. As a new lawyer many years ago, and through 16 years of pre-bench practice, I also saw judges who were good and some who were not so good. I always made mental notes about the essential qualities of both kinds of judges for my future reference.
Read More
In order to continue to best serve you, the Indiana Lawyer website, theindianalawyer.com, can no longer remain wholly free of charge. Beginning soon, we will follow the example of most print and digital media outlets that have instituted metering on their websites.
Read More
Find out who movie reviewer Robert Hammerle believes will walk away with Academy Awards on Sunday.
Read More
Find out who has been disbarred, reprimanded, suspended, or who has resigned from the practice of law in Indiana during the most recent reporting period.
Read More
Unbeknownst to many, a few loyal members and the IndyBar staff have been busy moving all of us. The IndyBar's lease on the 15th floor of the BMO building ended on Jan. 31. The "new space" at 140 N. Illinois St. will open on March 2, and we are planning a grand opening celebration in early April.
Read More
The IndyBar location at 135 N. Pennsylvania St. is CLOSED! We're so excited to move in to our new space at 140 N. Illinois St. Our new location will open on March 2. Meantime, IndyBar staff will work remotely.
Read More
The IndyBar is making legal education more accessible than ever. Get the info (and the credits) you need to succeed with our newly-reduced rates on CLE programs! Effective immediately, attorney members in practice eight or fewer years pay just $20 per credit hour at any one of the IndyBar's more than 150 CLE programs held annually.
Read More
Complex litigation often boils down to a battle of experts, and jurors are frequently left to decipher which expert they find more credible. Most battle-of-the-expert cases hinge on a minor evidentiary score that casts your opposing party's expert in an unfavorable light.
Read More
Learn the many valuable and practical benefits of membership in Defense Trial Counsel of Indiana.
Read More