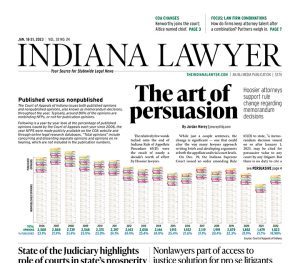 JAN. 18-31, 2023
If you're a litigator, you're likely familiar with Indiana Appellate Rule 65(D) — and you're also likely aware that an amendment to that rule is giving lawyers the opportunity to cite nonpublished opinions from the Court of Appeals of Indiana for "persuasive" value. Indiana Lawyer Managing Editor Jordan Morey has more on the change and what it means for attorneys. Speaking of the Court of Appeals: A new judge is joining the bench on Jan. 18. Our new reporter, Alexa Shrake, has the details. And in the Law Firm Combinations Focus, IL Senior Reporter Marilyn Odendahl talks to law firm partners about how they keep attorney talent after a merger. Read those stories and more in the Jan. 18-31, 2023, issue of Indiana Lawyer.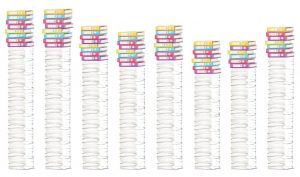 The relatively few words tacked onto the end of Indiana Rule of Appellate Procedure 65(D) were the result of nearly a decade's worth of effort by Hoosier lawyers.
Read More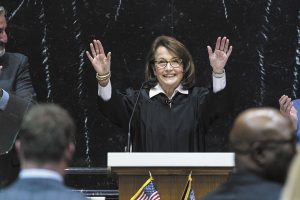 Giving her ninth State of the Judiciary Address on Jan. 11 at the Indiana Statehouse during a joint session of the Indiana General Assembly, Indiana Chief Justice Loretta Rush recalled her childhood and compared Indiana's courts to a locomotive's engine.
Read More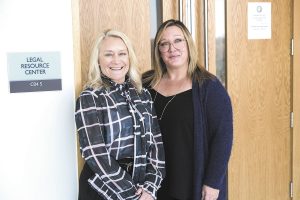 Having watched people become intimidated and fearful as they try to represent themselves in court while struggling to understand legal system, Leigh Carpenter jumped at the chance to join what she sees as providing much-needed help.
Read More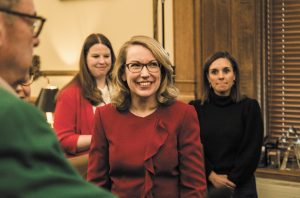 Razor-sharp, hardworking, intelligent and caring. Those are words friends and colleagues used to describe new Court of Appeals of Indiana Judge Dana Kenworthy.
Read More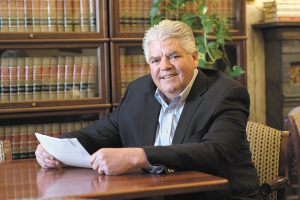 After more than seven years on the Court of Appeals of Indiana, Judge Robert Altice began a three-year term this month as chief judge of the lower appellate court.
Read More
Utah is one of just four states that allow nonlawyers to obtain limited licenses to provide legal advice and counsel.
Read More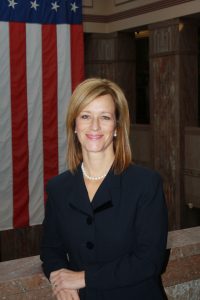 Fountain Circuit Judge Stephanie Campbell is a born-and-raised Fountain County girl, and that's the way she likes it.
Read More
Read Indiana appellate court decisions from the most recent reporting period.
Read More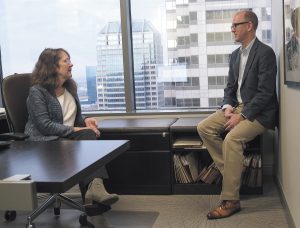 Law offices are paying very close attention to culture and personalities when courting a merger partner.
Read More
Frost Brown Todd is starting out 2023 on a high note with a recent merger with California-based AlvaradoSmith. Effective the first of the year, it brings two strong, regional law firms into one national firm with a coast-to-coast footprint.
Read More
Professionals working with older adults will inevitably face the challenge of determining whether a client or potential client has legal capacity.
Read More
How does an attorney find that fine line between confidence and overconfidence when counseling clients on whether to accept the other side's final settlement number or proceed to trial instead?
Read More
Indianapolis criminal defense attorney Robert Hammerle gives us his take on "Devotion" and "Good Night Oppy."
Read More
Read a summary of disciplinary actions handed down by the Indiana Supreme Court during the fourth quarter of 2022.
Read More
Meet the 2023 Defense Trial Counsel of Indiana Board of Directors.
Read More
Let's talk about virtual mediation, but first, let me give you a little backstory.
Read More
Let's kick off 2023 with a statement that's never appeared in Indiana Lawyer: I work in animal welfare and I'm optimistic.
Read More
Whenever there is a staffing issue in a law firm, the traditional lawyer response has been to throw an attorney or paralegal at it. However, that's not necessarily the wisest strategy.
Read More
This is the beginning of a food review series from two attorneys who proudly consider themselves "foodies" and hope readers of the Indiana Lawyer will find a light-heartened, nonlegal based article entertaining and informative.
Read More