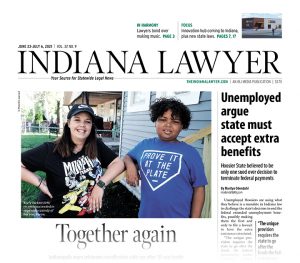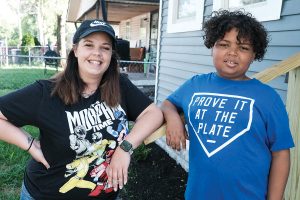 For Keely Tackett, having her son, Baron, home was the end of a nearly 10-year struggle during which she had to continually convince the courts, social workers, therapists and sometimes even herself that she was a fit mother and could care for her oldest child.
Read More
Unemployed Hoosiers are using what they believe is a mandate in Indiana law to challenge the state's decision to end the federal extended unemployment benefits, possibly making them the first and only to file a lawsuit to have the extra assistance reinstated.
Read More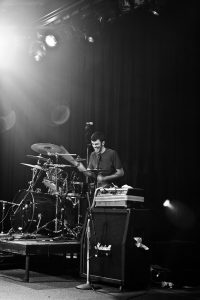 After meeting in the legal profession, two Indianapolis associates bonded over a shared passion for music, which has played an instrumental role in both of their lives in various ways.
Read More
Although the next Court of Appeals judge has not been selected, the three candidates nominated ensure Indiana will continue its 9-year streak of judicial appointments that do not include a person of color.
Read More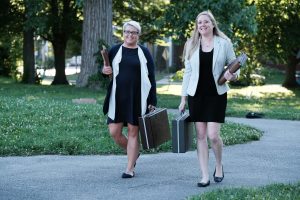 The Marion County Prosecutor's Office established the state's first Conviction Integrity Unit in January with the aim of identifying and correcting wrongful convictions in the state's largest county. Now, the two women leading its charge are fully immersed with sleeves rolled up.
Read More
Read Indiana appellate court decisions from the most recent reporting period.
Read More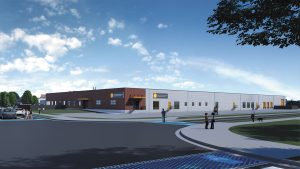 A new smart manufacturing hub is coming to town this summer and gearing up to boost Indiana's manufacturing industry. At its helm are two Hoosier attorneys who have deep roots in the state's economic development, both of whom say the legal complexities of pursuing such a venture make the process interesting.
Read More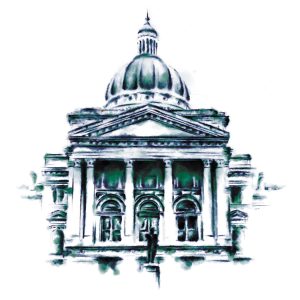 Motivated by a Lake County recorder who did not show up for work for more than a year, the Indiana General Assembly took an unusual step during the 2021 session and created a narrow pathway for local governments to remove one of their own instead of waiting for the voters to take action.
Read More
The Indiana General Assembly convened in-person for its 2021 session with COVID-19 protocols in place. Here's the full list of legislation it enacted this year.
Read More
In order to protect and encourage innovation in the pandemic response effort, both the secretary of Health and Human Services and the Indiana Legislature have enacted protections from liability for those making products aimed at helping in the fight against COVID-19.
Read More
In the wake of recovery, issues and trends like employee health and safety, smarter and better manufacturing technology and digital connectivity are at the forefront of industry changes.
Read More
The pandemic affected virtually every aspect of the ways in which IU McKinney educates and trains students and transforms them into the next generation of lawyers. In response, the school articulated the goal that the law school would thrive — not merely survive.
Read More
Everyone is now familiar with the ongoing effects of COVID-19 upon how the world is working, and some possible future scenarios both in the legal profession and beyond. The question for judges at every level is, "Do we ever need in-person proceedings?"
Read More
In-house counsel play an important role in growing and shaping the development of pro bono legal services in our communities. In addition to providing direct legal services, leaders from corporate legal departments encourage their own colleagues to get involved and support collaboration with outside counsel.
Read More
In an effort to help reduce the amount of internal email traffic, instant messaging applications such as Teams are becoming increasingly popular.
Read More
Bob Hammerle reviews "In the Heights" and shares his thoughts on the state of the country.
Read More
In June 1997, Mary Schmich wrote an essay for the Chicago Tribune that became known as "Wear Sunscreen." Twenty-four years and two weeks later, IndyBar Foundation President Adam Christensen presents his attempt at the same, a hat tip to "Wear Sunscreen," tailored for our profession and our times.
Read More
The Indianapolis Bar Association has selected 18 emerging attorney leaders to participate in its Bar Leader Series.
Read More
There are legal consumers out there who don't want you, you know. But very few attorneys decide to sell products and alternative services to DIY clients.
Read More
It's summertime, which means the Supreme Court is issuing opinions! Many of the cases involve Criminal Law. We'll highlight a couple here.
Read More
Two recent cases, a Court of Appeals decision and an unappealed decision by the full Worker's Compensation Board, illustrate the board's method of applying statutes governing filing limitations.
Read More
The Defense Trial Counsel's Annual Meeting will be held Nov. 18-19 at French Lick Resort. One of the highlights of the meeting is the presentation of the "Defense Lawyer of the Year," the "Diplomat of the Indiana Defense Trial Counsel" and the "Outstanding Young Lawyer" awards. The DTCI Awards Committee is now accepting nominations for this year's awards.
Read More