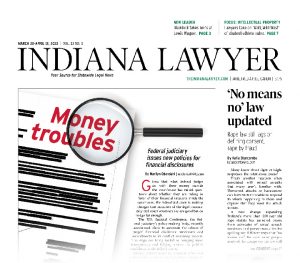 MARCH 30-APRIL 12, 2022
The United States Judicial Conference is taking steps to ensure federal judges are mindful of their financial interests when they take on a new case, but do the new regulations go far enough? Indiana Lawyer senior reporter Marilyn Odendahl has that story. Meanwhile, Indiana prosecutors are preparing for a new rape statute designed to address situations where a victim doesn't verbally resist, but both proponents and opponents of the change are unsure about its impact. IL reporter Katie Stancombe has more. And in the Intellectual Property Focus, IL managing editor Jordan Morey takes a look at the "Wild, Wild West" of name, image and likeness regulations among student-athletes. Read those stories and more in the March 30, 2022, issue of Indiana Lawyer.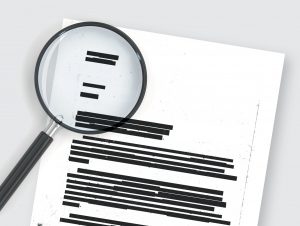 Given that what federal judges do with their money outside the courthouse has raised questions about whether they are ruling in favor of their financial interests inside the courtroom, the federal judiciary is making changes that members of the legal community and court observers say are good but do not go far enough.
Read More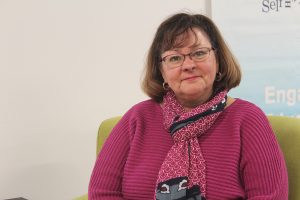 A new change expanding Indiana's more than 200-year-old rape statute has garnered praise from advocates of sexual assault survivors and prosecutors alike for spelling out different ways that "no means no." But even some proponents of the change say the law still lacks an explicit definition of "consent."
Read More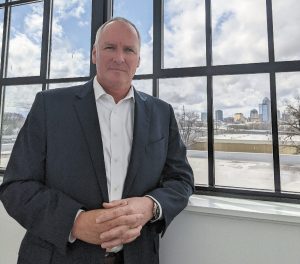 Richard Blaiklock has never been one to shy away from hard work. The longtime business litigator will now take that attitude and work ethic into his new, three-year term as managing partner of Lewis Wagner LLP.
Read More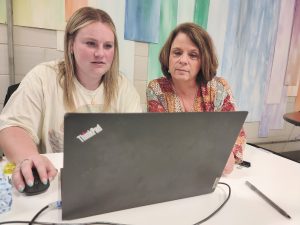 Stenciled on the back wall of the Expungement Help Desk run by the Neighborhood Christian Legal Clinic is a reminder that many who come looking to move forward with their lives often photograph and post on their Facebook pages. The message reads: "Don't look back, you're not going that way." As it begins another search for a new executive director almost two years after hiring its previous leader, Amy Horton, the clinic may need to keep that affirmation in mind.
Read More
With the signing of House Enrolled Act 1214 into law, Hoosiers who have been evicted then struggled to overcome the stigma now have a way to scrub the "Scarlet E" from their records.
Read More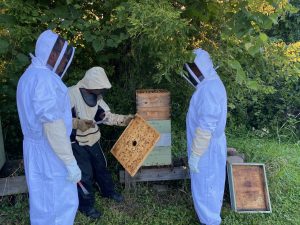 LaPorte Superior Court 2 Judge Richard Stalbrink Jr. is the next Hoosier trial court judge to be featured in the Indiana Lawyer spotlight series focused on the state's judicial officers in more rural communities.
Read More
Read Indiana appellate court decisions from the most recent reporting period.
Read More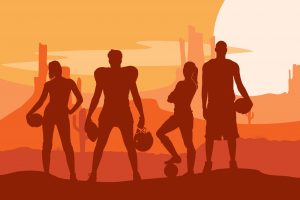 On June 21, 2021, the Supreme Court of the United States unanimously ruled the National Collegiate Athletic Association couldn't prohibit athletes on teams at member schools from receiving certain education-related compensation. In affirming the 9th Circuit Court of Appeals' opinion in NCAA, et al. v. Alston, et al., college athletes were given the green light to get paid for their names, images and likenesses. By June 30, the NCAA had released an interim NIL policy, providing general guidelines as to how universities and athletes could approach NIL business ventures while also complying with existing NCAA bylaws prohibiting "pay-for-play" arrangements.
Read More
Do you or your clients have operations or sales in Russia? It is not a popular place to be doing business right now. The physical conflict in Ukraine has spread to economic and political countermeasures, including various private companies voluntarily withdrawing from the Russian market. But the Russian government is striking back at U.S. and other companies who are pulling out of the market by modifying the Russian intellectual property systems.
Read More
This article will highlight the three generally accepted methods used to value IP. While using a single method will not be definitive, together these methods may provide an effective perspective on the value of IP.
Read More
Trademark dilution law appears to be losing its significance. Another perspective, however, proposes the major drop in trademark dilution suits confirms the trademark dilution statute serves its purpose perfectly.
Read More
The trend of increased scrutiny over noncompete enforceability, coupled with the uptick in remote work, make it all the more important for companies to revisit the "reasonable efforts" in place to protect their trade secrets.
Read More
Here, we provide a few tips for understanding IP in the EU, specifically under the purview of the EU Intellectual Property Office.
Read More
Change is something that we all navigate, and over the past two years we have all certainly been navigating lots of rapid change collectively. In addition, maybe you, like me, have decided to make some changes in your legal practice. How is your heart feeling as you make these changes?
Read More
If you are looking for meaningful pro bono work without a long-term time commitment, consider hosting a TPS clinic. TPS, or temporary protected status, is a mechanism by which the executive branch can give migrants from certain unsafe countries the right to live and work in the United States for a temporary period of time.
Read More
Have you recently been hired on a case and know the media want to talk to you? Before you post a comment on social media or conduct an interview, you should stop and think of the potential ethical implications. Those implications are outlined in the Indiana Supreme Court Disciplinary Commission's recently issued Advisory Opinion 1-22, "Lawyers' Public Comments on Pending Matters."
Read More
Indianapolis attorney Andrea K. Marsh writes that she doesn't understand why Marion Superior Court is terminating the Marion County Family Recovery Court 18 months before the grant funding for it would end.
Read More
Indiana criminal defense attorney Bob Hammerle gives us his take on "tick, tick … BOOM!" and "The Batman," plus the parallels he sees between the current war in Ukraine and the Vietnam War.
Read More
Read a summary of disciplinary decisions handed down by the Indiana Supreme Court during the first quarter of 2022.
Read More
For the last two years, the repetitive comment I have heard from countless attorneys is how angry and contentious everyone is. While certainly they are referring to their clients and other litigants as well, the focus is on the attitudes and demeanors of opposing counsel. As a judge, I have seen it firsthand, unfortunately.
Read More
Are you looking for opportunities to contribute to Indy's growth? Ready to network with community leaders and your peers? The IndyBar's Bar Leader Series could be your answer and is now accepting applications for Class XIX.
Read More
Do you want to hit the reset button on your professional and/or personal life? Now's your chance as registration for the Indianapolis Bar Association's 2022 Bench Bar Conference from June 16-18 in Louisville is now open!
Read More
Could you use a helping hand? The IndyBar HEAL Committee, through its dozens of volunteers, and under the leadership of new Patty McKinnon, is ready and willing to help YOU and your colleagues.
Read More
In a case involving an allegedly defective product manufactured outside the United States, the manufacturer may quickly file a motion to dismiss for lack of personal jurisdiction. Alternatively, it may be impossible to secure service upon an overseas manufacturer of a product. In either situation, an attorney who happens to represent a U.S. distributor of the product may be wondering if the U.S. client will be left holding the bag for a manufacturing defect (i.e., strict liability) if the manufacturer is dismissed.
Read More
In August 2019, this writer co-authored in these pages a discussion of admitting past medical expense evidence when plaintiff's counsel elects not to do so. Two years later, the Indiana Court of Appeals has spoken on the issue.
Read More