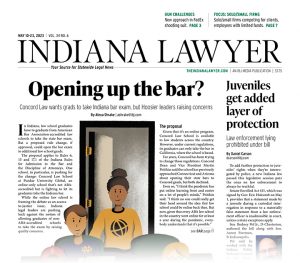 MAY 10-23, 2023
Should graduates of non-ABA-accredited law schools be allowed to take the Indiana bar exam? Concord Law School at Purdue University Global says yes, but Indiana legal leaders say no. Indiana Lawyer reporter Alexa Shrake breaks down the competing arguments for us. Meanwhile, victims of the April 2021 shooting at the Indianapolis FedEx Ground facility are suing the maker of the 10magazine used in the shooter — but will they succeed? IL senior reporter Tyler Fenwick reports on why some scholars say this case might have a better chance than others. And in the Solo/Small Firm Focus, Tyler and IL managing editor Daniel Carson examine how solo and small practices compete for both clients and employees against the resources of BigLaw. Read those stories and more in the May 10-23, 2023, issue of Indiana Lawyer.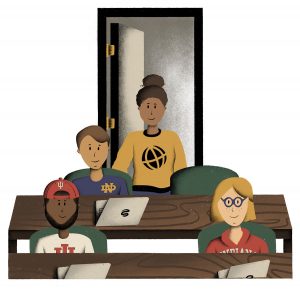 In Indiana, law school graduates have to graduate from American Bar Association-accredited law schools to take the state bar exam. But a proposed rule change, if approved, could open the bar exam to additional law school grads.
Read More
In an effort to address legal deserts in rural areas, Concord Law School is offering a new course for students to take during the summer.
Read More
To add further protection to juveniles' rights when they're interrogated by police, a new Indiana law passed this legislative session puts the onus on law enforcement to always be truthful.
Read More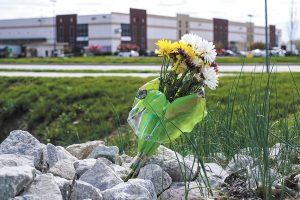 A lawsuit filed by victims and family members of victims of the 2021 FedEx shooting in Indianapolis is out to do something notoriously difficult: hold gun accessory companies at least partly responsible for the carnage someone used their product to create.
Read More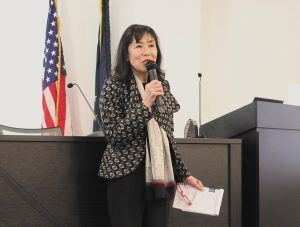 The Asian Pacific American Bar Association of Indiana hosted a CLE event this month to honor its members' ancestors and remember their past.
Read More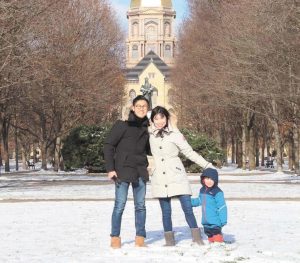 When the Japanese Ministry of Justice told Nakamura to travel to Notre Dame Law School to conduct research and learn about head trauma cases, the Japanese prosecutor simply packed up and went.
Read More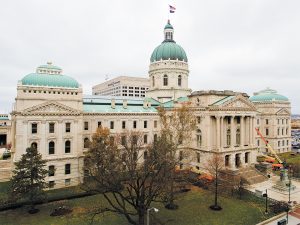 The Indiana General Assembly has adjourned for its 2023 session, and Gov. Eric Holcomb has signed about 250 bills into law. Here is an update on key legislation affecting not only lawyers, but all Hoosiers statewide.
Read More
Read the latest Indiana appellate court decisions from the most recent reporting period.
Read More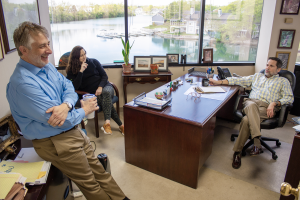 As larger firms tout heftier pay packages and perks partly designed to get attorneys excited to come back to an office post-pandemic, those who run and work at smaller firms are trying to show that they have their own advantages, too.
Read More
Without the marketing and branding resources of larger firms, solo and small firm attorneys try a variety of tactics to promote their name and legal services.
Read More
Practicing law in a solo or small firm is the epitome of freedom — but as we all know, freedom isn't free.
Read More
Large cities and small towns alike are experiencing a growth in non-English-speaking communities, and undocumented or not, they have legal needs that far exceed those of just immigration.
Read More
For the first time since 2011, Indiana has a vacancy on its Tax Court. With that vacancy, the state should revisit the court's role in our judicial system.
Read More
Rings, pings and vibrations draw our attention to communications and away from the task we are working on or the conversation we are holding.
Read More
The COVID-19 federal public health emergency has ended, and Indiana Medicaid is returning to normal operations over the course of the next 12 months.
Read More
Indianapolis criminal defense attorney Robert Hammerle gives us his take on "The Whale, "Ant-Man and the Wasp: Quantumania" and "Aftersun."
Read More
Rings, pings and vibrations draw our attention to communications and away from the task we are working on or the conversation we are holding.
Read More
Ladies and gentlemen, it's May, so start your engines and race over to register for IndyBar's annual Bench Bar Conference.
Read More
The Hispanic Lawyers Division may be new, but its members know that the issues surrounding its creation have existed for a long time. That spirit guided us from the beginning and will propel future leaders to do great things.
Read More
Law firms don't do price rises nearly enough.
Read More