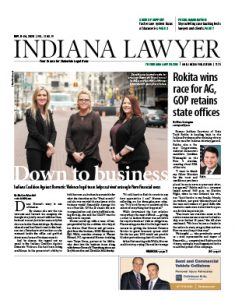 Former Indiana Secretary of State Todd Rokita is heading back to the Indiana Statehouse after claiming victory in the race for Indiana attorney general. Rokita, also a former Congressman, defeated Democratic candidate Jonathan Weinzapfel in the Nov. 3 election, securing about 58% of the vote.
Read More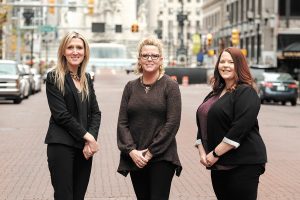 A pro bono team of lawyers helped a grateful domestic violence survivor get untangled from a business her ex-husband had set up in her name that left her facing substantial financial obligations.
Read More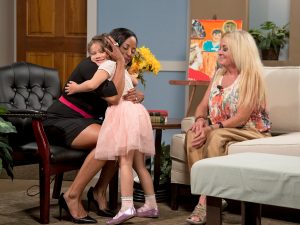 The importance of working for social change runs deep in the veins of adoption attorney Natalie Chavis, who's advocating for foster awareness through a new documentary series.
Read More
Although the results of the United States presidential race were delayed well beyond Election Night, Hoosiers learned the winners of several state and local races soon after the polls closed as Republicans secured their grip on state and federal offices.
Read More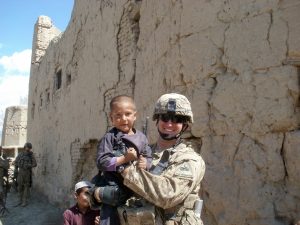 The law is a service profession, one lawyers often enter into with big dreams of changing the world. For some lawyers, though, the work of changing the world begins not in law school, but in the military.
Read More
The positives of having a job are unchanged, but the COVID-19 pandemic has introduced some new obstacles to re-entering individuals whose criminal records already created a barrier to gainful employment.
Read More
Read Indiana appellate court decisions from the most recent reporting period.
Read More
Immigration attorneys say the lengthening time between hearings and the growing delays are needlessly clogging the docket, causing backlogs to skyrocket and putting client due process at risk. Since fiscal year 2017, the number of pending cases nationwide has more than doubled from 629,051 to 1.26 million for fiscal year 2020.
Read More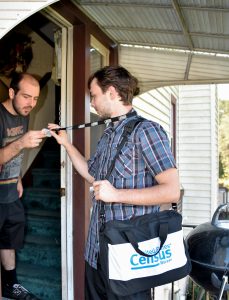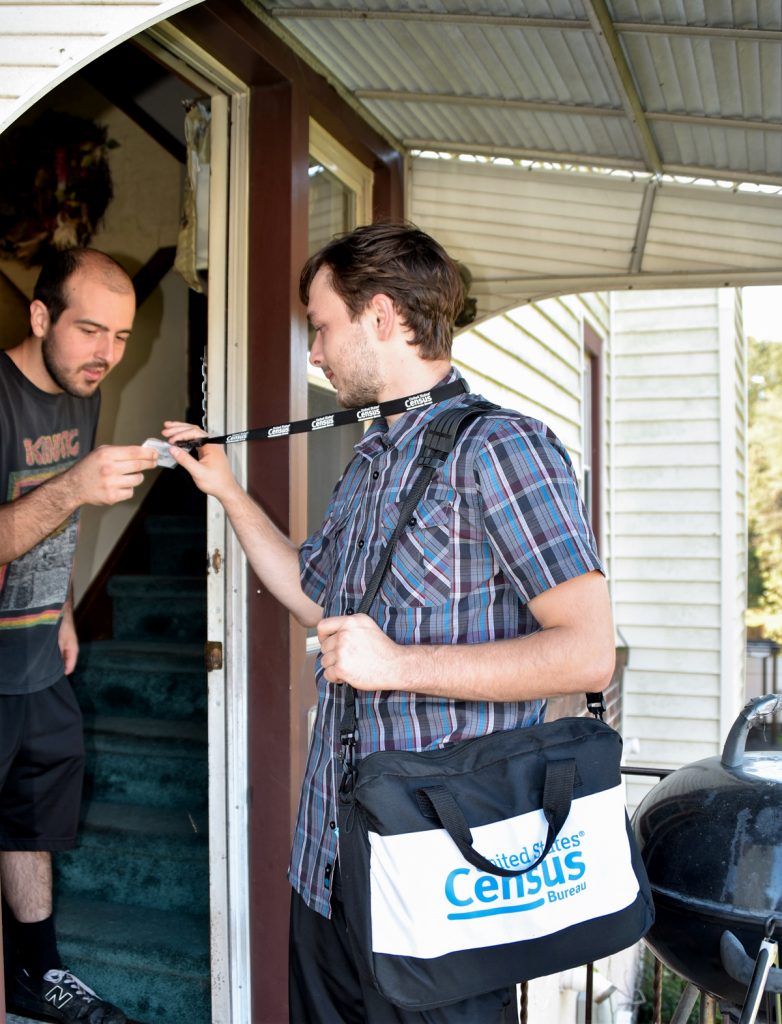 More than one year after losing a bid to add a citizenship question to the 2020 census, the Trump administration is headed back to the Supreme Court this month in another effort to draw a line around undocumented immigrants in the national population count.
Read More
Former Vice President Joe Biden has declared victory in the 2020 election. Both President Donald Trump and Biden have plans for immigration in this country, though their plans vary widely. I've chosen a few hot topic issues on which to compare the candidates, but it in no way represents the comprehensive platforms of either candidate.
Read More
As the economy reopens, immigration compliance, often an afterthought, should be a priority as organizations recall furloughed workers and hire new employees. Employers who adhere to best practices for immigration compliance not only mitigate the risk of immigration fines or criminal sanctions but also the negative publicity that often accompanies immigration enforcement actions.
Read More
Here's a modest proposal for electing our next batch of leaders: Let's randomly select people to run for federal office and build reality television programming around them. I'm certain we can find sponsors and patrons, and how can it possibly be worse than our current system?
Read More
The three major stories of 2020 — the COVID-19 pandemic, the heightened awareness of racial injustice and the election — have made this year one that we will remember. While we couldn't have envisioned all that would happen at the beginning of the year, our faculty are producing useful and thought-provoking scholarship on all these topics.
Read More
As we approach the end of 2020, many of us are contemplating our personal and business charitable contributions. The ravages of the pandemic have left many with no paycheck, no home and living in a state of hopelessness. Imagine what it has been like for people who were already in chronic need before COVID arrived. There has rarely been a time when the need for public generosity has been as great as it is this year.
Read More
Indiana's federal courts, as well as the 7th Circuit Court of Appeals, provide substantial and important practice resources, guidance and forms on their websites. Practitioners should peruse the sites periodically, and in particular with each new case, to see the latest local rules, forms, and practice requirements before the assigned judges.
Read More
2020 has been (and no doubt will continue to be) like riding a roller coaster in a hurricane. Fortunately, for the IndyBar, we have a committed membership that has responded in amazing ways.
Read More
The new IndyBarHQ space is now open to members! Click here to take a tour of our new home by checking out these photos.
Read More
Marketing is critical to strategic law firm growth. This holds true for solo attorneys and Vault-ranked firms. For those wanting to enhance their social media marketing, consider these four resources.
Read More
Manufacturers operating in an international market must be prepared to defend their products in any venue. Risk assessment and hazard analysis is a "prepackaged" tool the manufacturer can use in defending product liability lawsuits; it shows how the manufacturer considered and accounted for risk at every stage of the design process.
Read More
The DTCI is honored to announce the 2020 outstanding defense lawyers of the year.
Read More