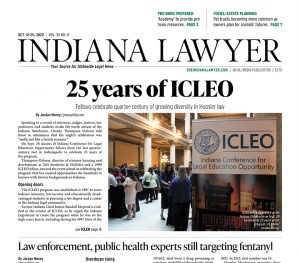 OCT. 12-25, 2022
It's been 25 years since the Indiana Conference for Legal Education Opportunity — better known as ICLEO — launched its first class. Last month, fellows from the last quarter-century of the program came together to celebrate the diversity initiative. Indiana Lawyer managing editor Jordan Morey has that story. Meanwhile, a Hoosier attorney is suing to stop the Biden administration's plan to forgive billions in student loan debt — will his efforts, and others like it, be successful? IL senior reporter Marilyn Odendahl digs in to those questions. And in the Estate Planning Focus, IL reporter Katie Stancombe takes a look at a growing trend designed to protect your family's furriest members. Read those stories and more in the Oct. 12-25, 2022, issue of Indiana Lawyer.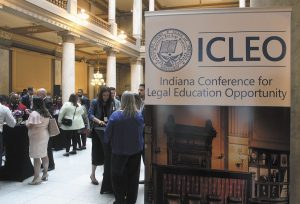 On Sept. 29, dozens of Indiana Conference for Legal Education Opportunity fellows from the last quarter-century met in Indianapolis to celebrate 25 years of the program.
Read More
With the highly lethal synthetic substance fentanyl being trafficked across state and country borders, often laced with other drugs on the black market, law enforcement and public health experts are trying to keep up with its increased use and distribution.
Read More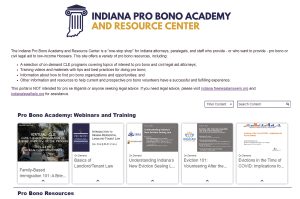 Creating a central location for pro bono attorneys to receive training and resources has been on Dana Luetzelschwab's brain for a long time. That's why she pitched the idea to the state bar association: create the Pro Bono Academy and Resource Center.
Read More
A lawsuit filed against the NCAA presented an issue of first impression and prompted the Indiana Supreme Court to develop a framework for trial courts to use when deciding discovery disputes involving executives or high-ranking officials in an organization.
Read More
Indiana attorney Frank Garrison is trying to block the Biden administration's student loan debt relief program. While the legal action may do little to improve or weaken the reputation of lawyers, it also will likely have little impact on the program itself.
Read More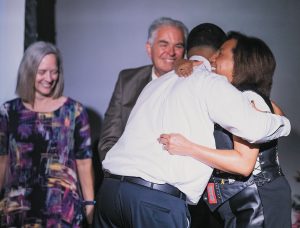 In her 14 years presiding over Floyd Superior Court 3, Judge Maria Granger said she's learned that listening is a superpower for any judge — and a skill she gets to practice and hone each day.
Read More
Read Indiana appellate court decisions from the latest reporting period.
Read More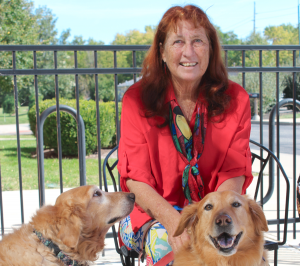 Questions about who will care for a pet upon the owner's death or in the event of an emergency aren't always asked until it's too late. That's where a pet trust could come into play.
Read More
Even though asset values and wealth are being squeezed in today's economic environment of inflation, rising interest rates and possible recession, estate planning attorneys are looking beyond the current market conditions to the calendar.
Read More
The first reaction when confronted with a client owning real estate outside Indiana is to transfer that property into a trust, LLC or other method. However, Florida's property tax laws may yield a result that could be much worse than ancillary administration.
Read More
During 2022, I have had the pleasure of attending several in-person bar association meetings, and one word can describe the mood of myself and those in attendance. That word is joy.
Read More
The practice of law and the zealous representation of clients demand that we, at times, take unpopular positions and make difficult decisions. This can cause considerable angst and sleepless nights.
Read More
Pursuant to the Rules Enabling Act, amendments to federal rules that have been approved by the Supreme Court by May 1 of each year take effect Dec. 1. This year the number and scope of amendments that will take effect Dec. 1 is modest.
Read More
Indianapolis criminal defense attorney Robert Hammerle gives us his take on "Emily the Criminal" and "The Territory."
Read More
Read a summary of disciplinary actions handed down by the Indiana Supreme Court during the third quarter of 2022.
Read More
Private law firms aren't for everybody, and some private practices and private attorneys are destined to struggle whether due to poor management, stagnate client development, shifting markets for their legal services or 100-year pandemics.
Read More
A selection committee acting on behalf of the Indianapolis Bar Association and the Foundation has announced the selection of John F. Kautzman as the recipient of IndyBar's prestigious Luminary Award of Excellence.
Read More
Whether it's showing up to a Zoom hearing with the cat filter on or emailing opposing counsel instead of client while working on a matter, there are times we need to slow down, take a second and think before a worst-case scenario comes to fruition.
Read More
The Indianapolis Bar Foundation (IBF) is hosting its fifth annual Day of Giving on Wednesday, Oct. 26, 2022.
Read More
2023 is approaching — don't miss out on a fantastic year with the IndyBar!
Read More
The Indiana Supreme Court is making interim changes related to remote proceedings and considering others.
Read More
Criminal justice leaders in Indianapolis have looked at the disparities our system struggles with and are working to rebalance it.
Read More