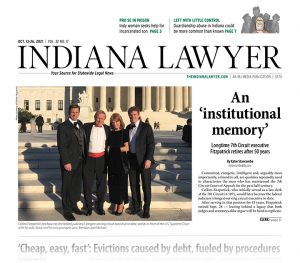 OCT. 13-26, 2021
After 50 years as a critical figure at the 7th Circuit Court of Appeals, circuit executive Collins Fitzpatrick has retired. IL reporter Katie Stancombe speaks with Hoosier lawyers about the legacy Fitzpatrick is leaving. Meanwhile, IL senior reporter Marilyn Odendahl has the story of an Indianapolis woman who is devoting her life to helping her incarcerated son, who is suing Indiana correctional officers. And in this issue's Web Exclusive, IL managing editor Jordan Morey checks in with Hispanic lawyers during Hispanic Heritage Month to get their perspectives on Hispanic/Latino representation in the Indiana legal profession. All that and more in the Oct. 13, 2021, issue of Indiana Lawyer.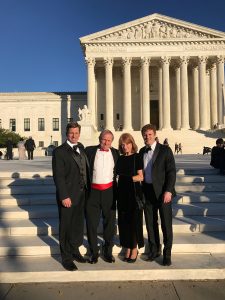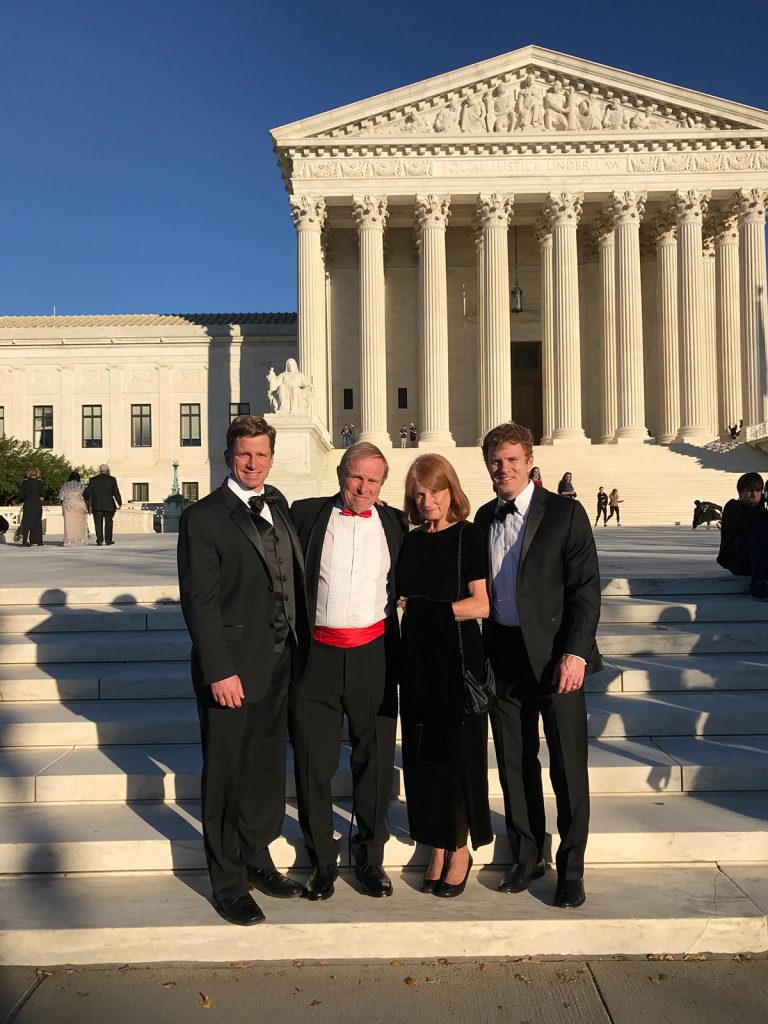 Collins Fitzpatrick, who initially served as a law clerk at the 7th Circuit in 1971, would later become the federal judiciary's longest-serving circuit executive to date. After serving in that position for 45 years, Fitzpatrick retired Sept. 28 — leaving behind a legacy that both judges and attorneys alike argue will be hard to replicate.
Read More
Legal aid attorneys and policy analysts point to money as the root cause of Indiana's current eviction crisis. But compounding the already bad situation is the state's eviction process.
Read More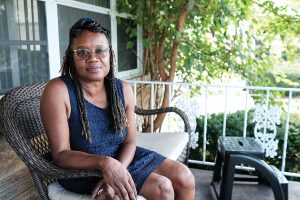 A pair of complaints filed in 2021 by Pendleton Correctional Facility inmate Danny Johnson is showing the lawsuits can add to the frustration and sadness felt by the families who have relatives behind bars.
Read More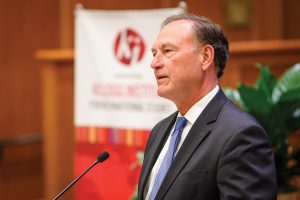 U.S. Supreme Court Justice Samuel Alito pushed back against critics during a stop in South Bend on Sept. 30, defending the high court's recent handlings of cases on its emergency docket and accusing the media and certain politicians of making the court appear "sinister."
Read More
In the rising tide of eviction filings in Indiana, the Wayne Township Small Claims Court in Indianapolis is waterfront property.
Read More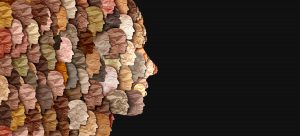 The issues the Hispanic community faces within Indiana's legal system need to become a greater priority — and not just discussed during a 30-day time frame each year — according to Hispanic attorneys and judges from across the state.
Read More
Read Indiana appellate court decisions from the most recent reporting period.
Read More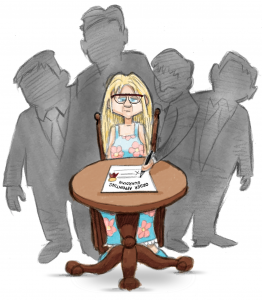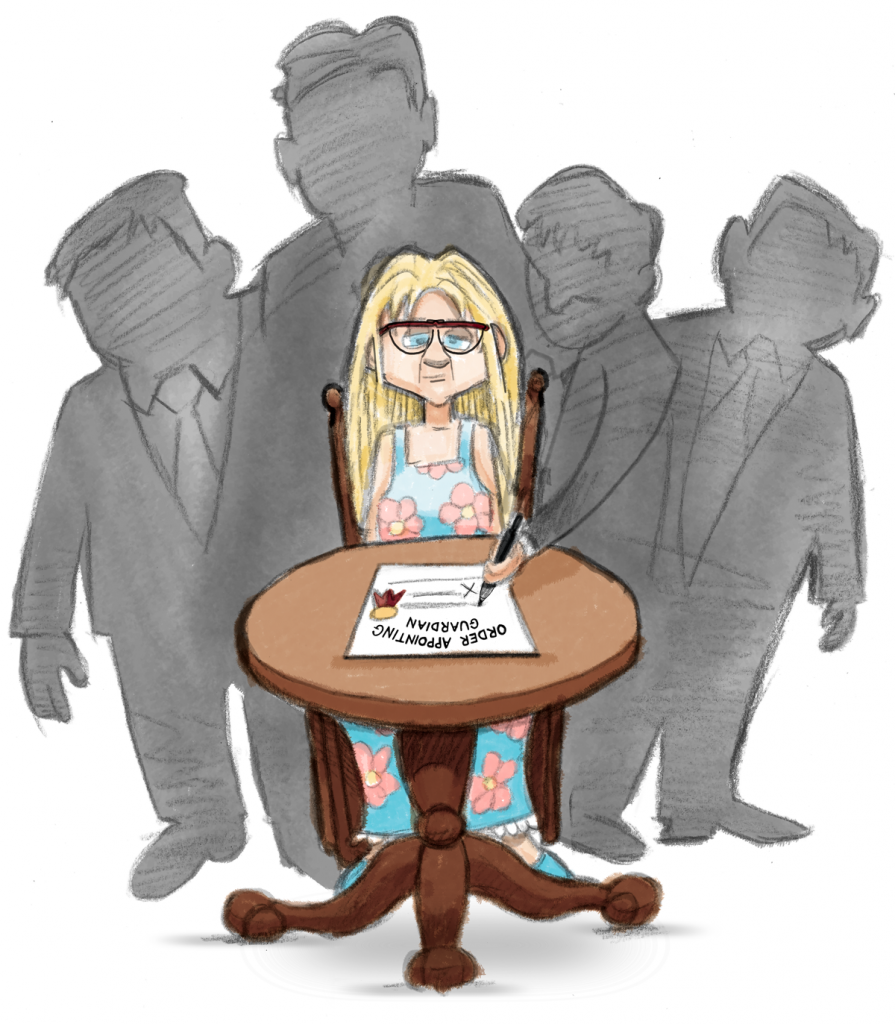 Court-determined arrangements have made recent headlines as pop star Britney Spears publicly fought to be removed from what she called a "toxic" conservatorship. Her case of conservatorship, similar to Indiana man Nicholas Clouse's guardianship, illuminates potential problems and abuse of power in such arrangements.
Read More
On July 1, Indiana significantly broadened the options for an individual to make health care wishes known through an "Advance Directive for Health Care Decisions."
Read More
House Enrolled Act 1255 (P.L. 185-2021) added new signing methods for wills, effective April 29, with no "sunset" date and no dependence on any current or future public health emergency.
Read More
With so much going on in tax law, it's a critical time to understand what your current estate plan is, identify how different rule changes might affect your plan if they become law and map out potential strategies that can be implemented if the laws change.
Read More
Apple recently released its newest mobile hardware (iPhones and iPads) and software (iOS 15 and iPadOS). iPhones are at version 13 in both base and Pro models. The "new" iPads include a new base model and mini model. There's also a new Apple Watch.
Read More
Since the summer of 2020, the Indiana Supreme Court's Judges and Lawyers Assistance Program has had many deep discussions about the issues that are affecting people of color and what the program can do to support law students, attorneys and judges of color, as well as others who care about these issues and want to be meaningful and proactive allies.
Read More
Indianapolis defense lawyer Bob Hammerle reviews "Titane" and "Venom: Let There Be Carnage," then shares his frustrations with infrastructure policies at the local and national levels.
Read More
This week's column is dedicated to the two paralegals who have forever shaped IndyBar Foundation President Adam Christensen's personal life and his professional abilities: Elisa F. and Holley S.
Read More
The Indianapolis Bar Foundation is hosting its annual Day of Giving on Oct. 27. Through this online fundraiser, with one donation big or small, you have the opportunity to touch thousands of people — your fellow lawyers, law students, and people in need in and around Indianapolis.
Read More
Service with the IndyBar Foundation is a fun, meaningful experience that connects you to your colleagues and your community. Applications are now being accepted for positions on the board of directors.
Read More
As 2021 ticks to a close, IndyBar sections and divisions are in the process of evaluating their committee rosters and determining vacancies for 2022. Now is the perfect time to indicate your interest in serving on a committee.
Read More
On Oct. 5, Ruth Rogers of Woodard Emhardt Henry Reeves & Wagner LLP was celebrated as the 2021 IndyBar Paralegal of the Year, and on Oct. 7, the Women and the Law Division honored Congresswoman Susan Brooks with the 2021 Antoinette Dakin Leach Award.
Read More
The Supreme Court has recently issued opinions! Many of the cases involve criminal law.
Read More
In Shiel Sexton Co., Inc. v. Towe, 154 N.E.3d 827 (Ind. Ct. App. 2020), the Indiana Court of Appeals addressed the impact of the parties' contractual language on their legal responsibility for jobsite injuries.
Read More