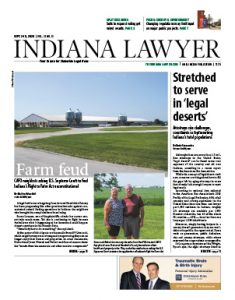 SEPT. 2-15, 2020
An 8,000-hog farm in Hendricks County that neighbors say has harmed their health and property values is the subject of a lawsuit over the Indiana Right to Farm Act that plaintiffs hope to take to the United States Supreme Court. More than 40 percent of Indiana counties are "legal deserts," with less than one lawyer per 1,000 residents. See how all 92 Indiana counties compare, and hear from people who are among a few who practice in their hometowns. And a trio of court rulings shook up Indiana election laws, leaving a still-unresolved picture of what voting may look like on Nov. 3.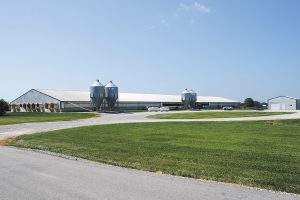 Hendricks County families who live with the odor from a nearby 8,000-hog farm for years have lost their nuisance, negligence and trespass claims against the concentrated animal feeding operation. After unsuccessfully seeking relief from the Indiana Court of Appeals and a divided Indiana Supreme Court, they are now turning to the U.S. Supreme Court.
Read More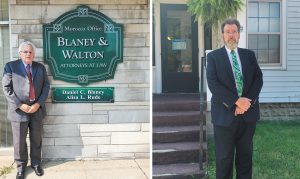 Although there are more than 1.3 million attorneys in the United States, "legal deserts" can be found across vast expanses of the country and all over Indiana, according to a recent report from the American Bar Association.
Read More
Advocates for expanding mail-in voting in Indiana may have been preparing for a celebration when the federal court issued its ruling Aug. 21. The previous day, the Southern Indiana District Court had handed down two other decisions that overturned the state's process for matching signatures on absentee ballots and prevented the state from purging the […]
Read More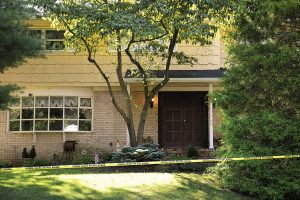 After the shooting of a district judge's son and husband at her home in New Jersey, Hoosier federal jurists say they live daily with the reality of threats to their safety. The judicial Conference has adopted a series of recommendations aimed at safeguarding the federal bench.
Read More
To put it mildly, the year of COVID-19 has been a time of uncertainty. That's why a group of law professors, including two from Indianapolis, has been working since March to shine a light on the role the law plays in a national emergency.
Read More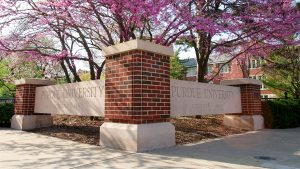 The lawsuit against Purdue University for expelling a male student after finding him guilty of sexual misconduct, which was the first such Title IX case to be heard by the 7th Circuit Court of Appeals, is continuing to be litigated while the appellate decision is gaining a following in other circuits.
Read More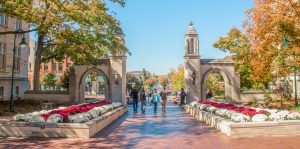 In a 90-day sprint, colleges and universities across the country have had to spend the summer developing and implementing new processes for handling allegations of sexual misconduct on their campuses, but the schools must wait and see whether all the work will repair a system perceived as unfair and unjust.
Read More
Read Indiana appellate court decisions from the most recent reporting period.
Read More
For the last 50 years, Americans have had a say in how these projects impacted their neighborhoods through the National Environmental Policy Act. But environmental groups and lawyers have concerns that could change under a new Trump Administration rule set to take effect this week.
Read More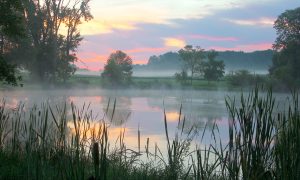 On June 22, the Trump administration's new Navigable Waters Protection Rule went into effect and was immediately subject to multiple legal challenges throughout the country. The Navigable Waters Protection Rule is likely to have far-reaching impacts on the development and use of land across the United States.
Read More
The United States Environmental Protection Agency ("EPA") has identified PFAS as an "emerging contaminant." The agency has released two peer-reviewed documents addressing health impacts posed by the chemicals. EPA also listed PFOA and PFOS on its Contaminant Candidate List (CCL) — which means they are now subject to regulatory decision making and information collection.
Read More
The onset and continuation of COVID-19 distancing precautions has led to fewer criminal prosecutions in general and fewer "white collar" prosecutions in particular. White collar criminal investigations are dependent upon search warrants for business records, witness cooperation and grand jury testimony. It shouldn't come as a shock to anyone that witnesses are even less welcoming of government agents into their homes and offices (and government agents are certainly less inclined to make such visits) at this time.
Read More
The pandemic has become a mother of invention. But when we return, as we are all committed, to whatever "new normal," let's pledge as much "in-person" as the ongoing 21st century court system will allow.
Read More
While once it was almost imperative that lawyers needed to meet in person with clients, that is not necessarily the case anymore. Many law firms have embraced newer platforms to keep in touch, including all forms of social media. That's a good thing and will be used long after this pandemic is over.
Read More
I thought I would revisit a few court stories that hopefully you will find a bit amusing. Good grief, maybe we can laugh our way out of this lousy pandemic shutdown.
Read More
The strength of our Indianapolis legal community has always been the pipeline of dedicated senior lawyers and law school alumni who invest deeply in our young lawyers to provide them with a guiding light. Your weapon to fight the ill effects of COVID-19 is an iron-willed commitment to mentorship.
Read More
The world has changed and the world of public education has been forced to change along with it. The reassuring thing for families is that while the world of education has changed, the laws as to what must be provided for children with special needs have not.
Read More
Get on board with the local legal community: nominations are being accepted now for positions on the board of directors for both the Indianapolis Bar Association and the Indianapolis Bar Foundation! Nominations of colleagues as well as self-nominations are welcomed.
Read More
I genuinely believe that law firms and organizations are committed to retaining and supporting women. To that end, I offer the following insight to individuals seeking to support the success of their women colleagues.
Read More