APRIL 14-27, 2021
Tanya Walton Pratt is making making history as the first African American chief judge of U.S. Court for the Southern District of Indiana, but she also is looking forward to a future past the pandemic and, she hopes, with a new judgeship for one of the America's busiest federal courts. For women judges, their journey to the bench often begins with a mentor who plants seeds of encouragement. And two Indianapolis nonprofits that serve youngsters in the child welfare system, Child Advocates and Kids' Voice of Indiana, have been at the center of an argument that many families have had: Who can better care for the youngest members?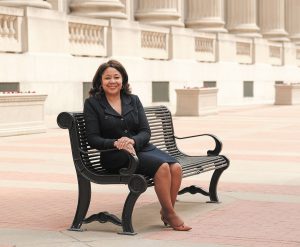 New Southern District of Indiana Chief Judge Tanya Walton Pratt Pratt is focused on steps to reopen courthouses to the public as the country hopes to be quelling the COVID-19 virus and advocating in Congress for a new judgeship to help handle the court's excessive caseload.
Read More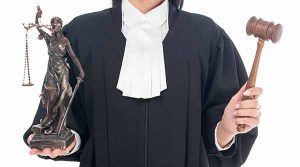 Women who aspire to become judges need mentors and role models to help show the way. One longtime Indiana appellate judge shared the value of such encouragement that speaks to the experience of many female jurists: "She saw something in me that I didn't see in myself. That caused me to apply."
Read More
Two Indianapolis nonprofits that serve youngsters in the child welfare system, Child Advocates and Kids' Voice of Indiana, have been at the center of an argument that many families have had: Who can better care for the youngest members?
Read More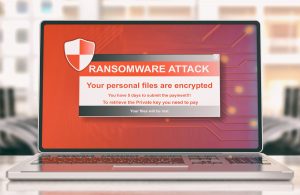 In what one justice described as an "emerging area of law," the Indiana Supreme Court recently issued an opinion that insurance lawyers say provides, for the first time, concrete guidance in Indiana on how far computer fraud insurance can extend against hacks.
Read More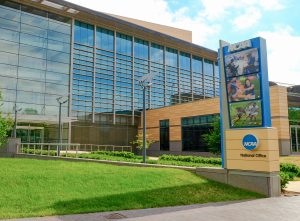 As March Madness was wrapping up in Indianapolis, United States Supreme Court justices heard oral argument in a monumental compensation case that sports law experts anticipate will forever change the landscape of college athletics — including the nation's most beloved and profitable college basketball competition.
Read More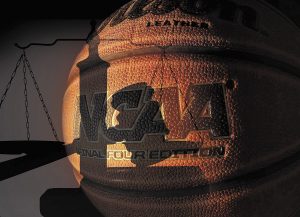 After the fanfare of the 2021 NCAA March Madness Tournament, the Indianapolis-based college athletics organization is heading back to the court — this time, an actual courtroom in the Circle City — in a contract dispute over a radio broadcast contract canceled during the pandemic.
Read More
Read Indiana appellate court decisions from the most recent reporting period.
Read More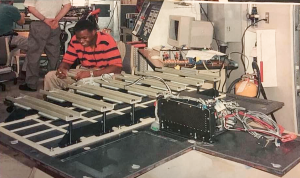 A bill introduced in the U.S. Senate in March seeks to quantify the lack of diversity among patent holders. The Inventor Diversity for Economic Advancement Act of 2021 — or IDEA Act — would require the USPTO to collect inventors' demographic information, including race and gender.
Read More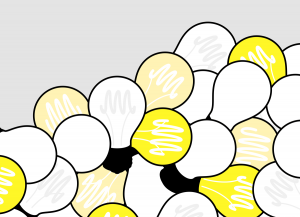 The COVID-19 pandemic killed millions worldwide and uprooted livelihoods and industries in the past year. But at least one industry has emerged relatively unscathed, if not stronger. Some Indiana intellectual property attorneys have seen an increase in patent requests and inventions during the pandemic as individuals utilized their creative skills while quarantining.
Read More
Amid all the news around the new year, you might have missed that the variety of changes to federal intellectual property laws, the Trademark Modernization Act (TMA) and the Copyright Alternative in Small-Claims Enforcement Act (CASE Act).
Read More
A final surprise for 2020 emerged from December's marathon omnibus spending and COVID-19 relief negotiations. Congress included a trio of notable and hotly debated intellectual property measures in its multi-trillion-dollar spending and relief package which could fundamentally alter the manner in which intellectual property owners protect and enforce their rights.
Read More
Should SCOTUS fail to take up the matter now or fail to address broader issues and provide a more cogent framework for Section 101 patent eligibility in its determination, I expect the next round of significant news on the subject to be Congress stepping in and acting.
Read More
A parade of attorneys from Lake and St. Joe counties testified against House Bill 1453. Most spoke in disbelief that this was happening without any prior consideration. They explained why they had taken their time and traveled all the way down to Indianapolis, some twice, to tell lawmakers why this is a bad idea and why the current judicial nominating system works. It was enough to give any reasonable person pause. But this is the Indiana Legislature we're talking about.
Read More
Walmart took issue with the government's assertion that national pharmacy chains are required to analyze and share prescribing data across its stores and with line pharmacists. After waiting four years for the government to initiate legal proceedings, Walmart took the offensive and filed a declaratory judgment action in the Eastern District of Texas. In essence, Walmart alleged to the court that the government was creating and enforcing laws that did not exist.
Read More
Movie reviewer Robert Hammerle shares his views on three new releases — "Raya and the Last Dragon," "The Father" and "Quo Vadis, Aida?"
Read More
When racial disparity and inequality came to a head in Summer 2020, it quickly became obvious that the association had a responsibility to respond and to act on the many long-standing contributing structural issues present not only throughout the country but here at home in the Indianapolis community as well.
Read More
The world has been flipped upside down during the course of a year. One thing that has not changed over the past year: the Indianapolis Bar Association's commitment to the positive growth and development of early-career lawyers in our community.
Read More
I am writing this message to you fresh from a wonderful trip to my dentist for a "deep cleaning." If you are not familiar with this joyous process, it involves several injections of Novocaine into your mouth and gums followed by drilling, scraping, picking, chipping and stabbing. The Novocaine definitely helps, but the sound, pricks […]
Read More
Thanks to the help of Faegre Drinker Biddle & Reath LLP, the IndyBar Legislative Committee is currently monitoring various legislation that could impact areas of practice or the practice of law. These reports can be viewed at indybar.org/billwatch.
Read More
There's an excellent upcoming opportunity to learn more about building a virtual law practice, the consumer-centric law firm and many other topics related to modern law practice management at the IndyBar's virtual conference The Future of Your Law Firm Is Now, coming up on April 29.
Read More
In ruling on an issue of first impression, the Indiana Court of Appeals rejected a a plaintiff's argument that medical bills are never relevant to pain and suffering, noting that common sense suggests that a more serious injury results in higher medical expenses, and vice versa.
Read More