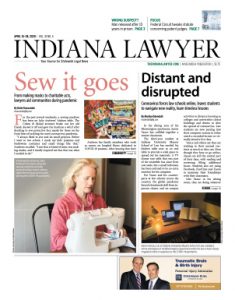 APRIL 15-28, 2020
As the COVID-19 pandemic continues, lawyers are doing their part to ensure health care professionals and others at a higher risk of infection have the tools they need to stay healthy. Meanwhile, law students are adjusting to the realities of virtual classrooms and the loss of pomp and circumstance for this year's graduating class. And in non-coronavirus news, an Elkhart man who says he was wrongfully convicted of murder 15 years ago has been released.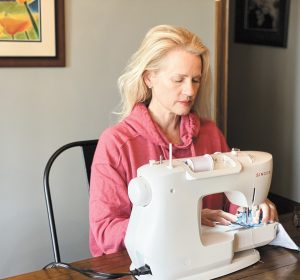 For the past several weekends, a sewing machine has been on Julie Andrews' kitchen table. The Cohen & Malad attorney broke out her old friend, dusted it off and gave the machine a whirl after deciding to sew protective face masks for those on the front lines of tackling the novel coronavirus pandemic.
Read More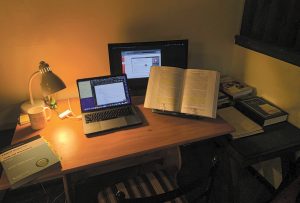 For students at law schools across the country, the global pandemic forced a breakneck shift from in-person classes and on-campus activities to distance learning as colleges and universities closed buildings and dorms to slow the spread of coronavirus.
Read More
The coronavirus emergency is forcing many changes to legal education in Indiana. Law schools and the judiciary are changing procedures, canceling events and finding alternatives as the prohibitions on large gatherings appear likely to continue for the foreseeable future.
Read More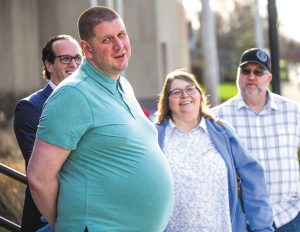 Andrew Royer has been granted a new trial after a special judge determined his 2005 trial was tainted by false evidence and coercive investigative techniques that exploited his mental disability. But the possibility of a retrial remains.
Read More
Though they don't have all the answers, legal professionals are being looked to for guidance as clients navigate their new realities.
Read More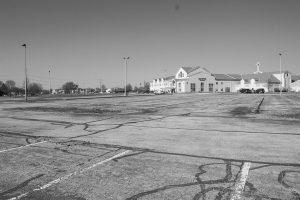 As leaders across the country continue to call for social distancing and implement restrictions on large gatherings to slow the spread of COVID-19, some citizens have balked at the idea of interrupting their normal religious activities. But as long as restrictions on churches are non-discriminatory, experts say the restrictions are likely constitutional.
Read More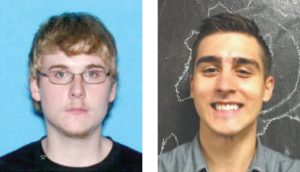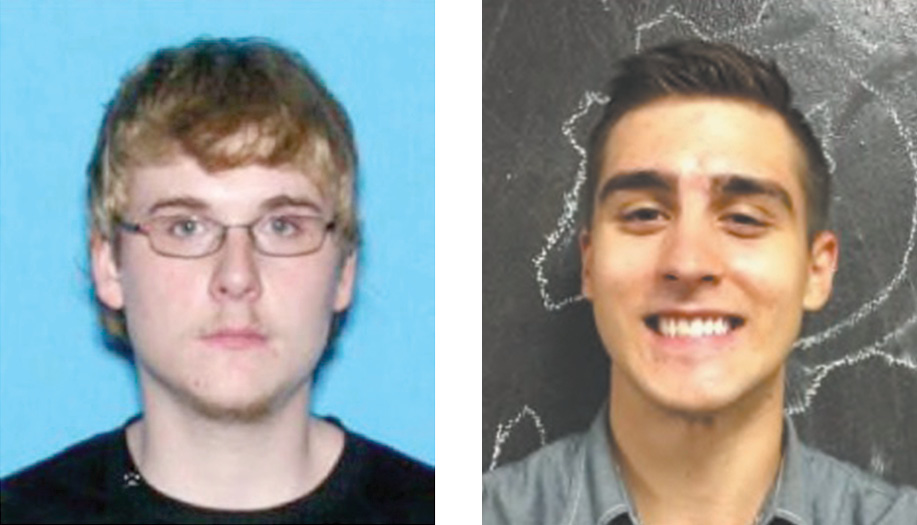 After attacking a man mistaken for a fugitive, law enforcement in Michigan are facing a civil lawsuit that's raising questions about qualified immunity and government accountability.
Read More
Starting a new chapter, the Neighborhood Christian Legal Clinic, a faith-based legal services provider, is welcoming a new leader as it looks to enhance its programs and launch new initiatives to help low-income households in Indiana.
Read More
Read Indiana appellate court decisions from the most recent reporting period.
Read More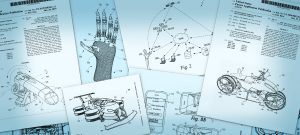 On Halloween 2019, a constitutional argument against the process for challenging patents not only convinced a federal appellate court but also inspired the judges to offer their own fix to the statute.
Read More
Laine Gonzalez has the distinction of being IU McKinney's first IP Law Scholar, a program in partnership with Brinks Gilson & Lione designed to train the next generation of intellectual property lawyers.
Read More
How can a business or manufacturer legally protect external and aesthetic components from copycats and knockoff suppliers? Design patents.
Read More
Earth Day is upon us, and the World Intellectual Property Organization has announced a theme of "Innovate for a Green Future" for World Intellectual Property Day on April 26. Christopher Brown offers two bits of eco-minded intellectual property law.
Read More
Retired attorney Thomas Norbert Eckerle writes to provide critical comment on the March 18, 2020, Indiana Lawyer article, "The what, why and how of addressing workplace implicit bias."
Read More
Defense Trial Counsel of Indiana member Megan Culp reflects on the positive things I've experienced during the COVID-19 crisis to give others a small distraction from the negatives.
Read More
Moving your office into your home can pose unique ethical concerns you may not have considered. James Bell and Stephanie Grass discuss three things you need to know about the ethics of working from home during the COVID-19 pandemic.
Read More
From Bob Hammerle's standpoint, his daily hours of working in his gardens amid the coronavirus pandemic have allowed him to reflect on the role movies have played in shaping his life.
Read More
The Indianapolis Bar Association & Foundation are committed to assisting both its members and central Indiana families in need during the coronavirus crisis. The IndyBar has implemented two new programs by and for its members: The IndyBar Crisis Empowerment Grant Program and The COVID-19 Virtual Pro Bono Program.
Read More
Jenna Heavner of Mallor Grodner offers advice for parents juggling remote work and e-learning amid the COVID-19 pandemic.
Read More
In light of the COVID-19 pandemic and public health emergency, the Indiana Supreme Court has issued an order amending the limitations on allowable distance education for attorneys and judges in Indiana.
Read More