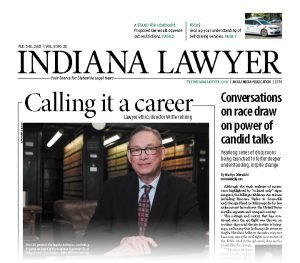 FEB. 3-16, 2020
After 39 years, G. Michael Witte, executive director of the Indiana Supreme Court Disciplinary Commission, is calling it a career — sort of. A new yearlong legal-focused series, Open Conversations, hopes to draw on the power of frank discussion to illuminate issues of race and justice. And with the powerful lobbying interests of two boys from LaPorte, Indiana lawmakers are taking a stand for lemonade.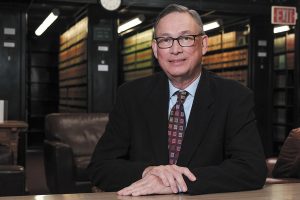 After 39 years, G. Michael Witte, executive director of the Indiana Supreme Court Disciplinary Commission, is calling it a career — sort of.
Read More
To capitalize on the talks that started during 2020, attorney Angka Hinshaw is joining Indiana Justice Steven David to lead a yearlong discussion about racial issues and cultural differences. The goal of the program, Open Conversations, is to foster honest, perhaps uncomfortable, dialogue where the participants can gain new insight and understanding.
Read More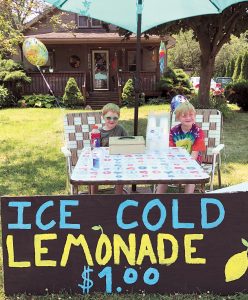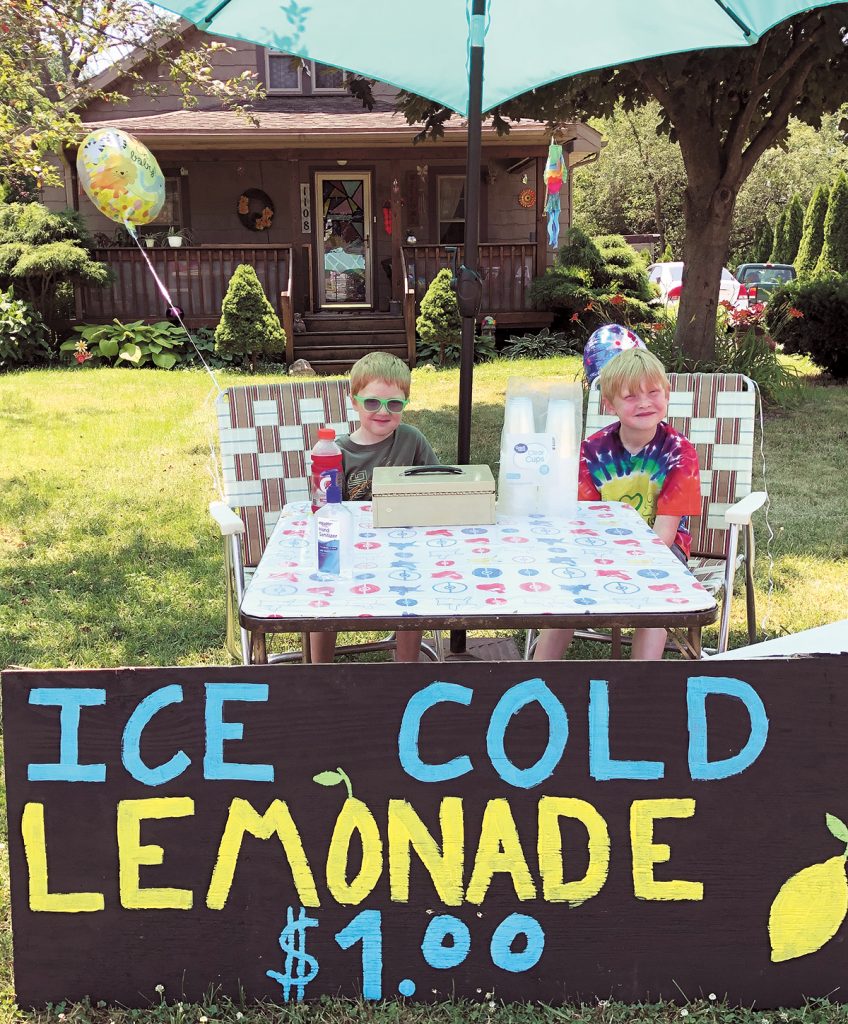 A bill in the 2021 Indiana General Assembly would make clear that lemonade stands are legal in the Hoosier state, thanks to two LaPorte boys who wanted to tackle an issue near to their hearts.
Read More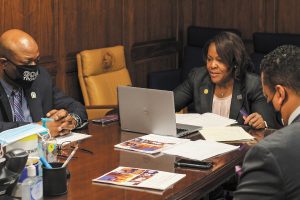 The Indiana Black Legislative Caucus is offering a comprehensive and aggressive agenda for the 2021 session of the Indiana General Assembly. The bills promote police reform, institute changes to juvenile justice, and address inequities in the health care system, among other things.
Read More
A Senate bill requested by the Indiana Department of Correction would provide a way to ensure mental health treatment for inmates upon their release.
Read More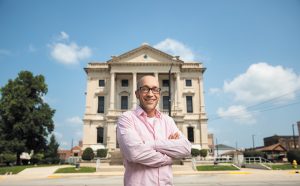 Civil forfeiture is back before the judicial and the legislative branches of Indiana government. A Senate bill would implement forfeiture reforms that practitioners say have long been necessary, while a case scheduled to go before the Indiana Supreme Court this month for the third time could further refine how trial courts consider whether a forfeiture is lawful.
Read More
Read Indiana appellate court decisions from the most recent reporting period.
Read More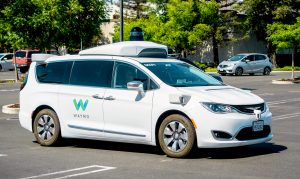 As new vehicle models are released each year, automated driving technologies become increasingly available to consumers. Experts say attorneys will need to familiarize themselves with the evolving technology to be equipped for future cases and how it may fundamentally change their practices.
Read More
While the jury is still out on how increased use of remote technology will impact litigation in the future, business lawyers have seen a decrease in expenses and an increase in efficiency that is likely to benefit clients and productivity.
Read More
Texts and chat messages are informal and fragmented forms of communication that can be hard to address in both written discovery and the technical collection of documents. So here are a few suggestions to help attorneys who are just starting to grapple with this developing area of electronic discovery.
Read More
Someday not too long from now, we at Indiana Lawyer will say hello to you in person, and I have to say, I can't wait for that day. Until then, we have some exciting news to share about our annual Leadership in Law awards.
Read More
I've been wrestling with the idea of a more just Indiana and what that really means and looks like for the millions of Hoosiers impacted by COVID-19, unemployment, racism and in some instances bad luck. COVID has wreaked havoc on customary ways of conducting business, all the while intensifying political divides in an already divided country. Is that disruption of "normalcy" a bad thing?
Read More
Rules governing divisional jurisdiction vary in the U.S. District Courts for the Northern and Southern Districts of Indiana, as illustrated by some recent rulings.
Read More
Movie reviewer Robert Hammerle is intrigued by Oscar-worthy performances in "Promising Young Woman," "Pieces of a Woman" and "News of the World."
Read More
While the IndyBar and Indianapolis Bar Foundation's successes are due in large part to the generosity and dedication of our community, the leadership, boards, and staff pirouetted through the minefields of 2020 like a barefoot parent dodging Legos on a hardwood floor.
Read More
Female mentorship in the workplace is important now more than ever, and the IndyBar Women and the Law Division (WLD) is looking to help you find your perfect match!
Read More
Recently, I participated in a mediation. The case did not settle. Later that evening, I received an email from the mediator, giving me some feedback as to the what the mediator thought were the stumbling blocks in the case that day and some ideas as to what resolutions may still be salvageable. I rarely receive post-mediation emails from a mediator. But I really appreciated the feedback. It was challenging yet motivating.
Read More
If going full electric makes you uncomfortable, there is a middle ground. Apps like Livescribe allow you to use smart pens and smart paper to capture traditional and nontraditional electronic notes via the traditional mechanism you still love. Yes, it's a real ink pen. Yes, it's real paper. Sorry, fountain pens are unavailable.
Read More
The Criminal Justice Section is kicking off the year by helping those in need! Please consider donating to our clothing drive: any coats, gloves, sweatshirts, sweatpants, socks (or any clothing!) can be dropped off in our donation box inside the front vestibule at IndyBarHQ (140 N. Illinois St.) by Feb. 4.
Read More
Looking to find your next great law clerk or show your support for diversity in our community? Employer and sponsor registration is now open for the 2021 Diversity Job Fair!
Read More
With the help of Faegre Drinker Biddle & Reath LLP, the IndyBar Legislative Committee (chaired by Mindy Westrick of the Indiana Energy Association) provides weekly Bill Watch reports throughout the session, which highlight progress and recent actions taken on bills being monitored by the association.
Read More
Plan to join us this year for the return of the beloved IndyBar Bench Bar Conference! After a hiatus in 2020, Bench Bar is returning to Louisville this summer from June 17-19 and it'll be your chance to relax and get away for the wee
Read More
When the typical claim in health care against a private health care provider alleges medical malpractice, why would the provider be concerned about the constitutional rights of the patient and the patient's family? Section 1983 claims provide a Constitution-based vehicle for patients and/or their families to bring claims alleging violations of constitutional rights.
Read More
See who was named DTCI Defense Lawyer of the Year, Outstanding Young Lawyer and Diplomat of the Indiana Defense Trial Counsel for 2020.
Read More