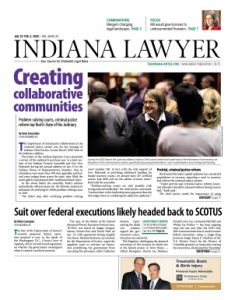 JAN. 22-FEB. 4, 2020
In her State of the Judiciary address, Chief Justice Loretta Rush stressed problem-solving courts, criminal justice reform and other advances achieved by creating collaborative communities. Death penalty advocates and opponents do agree on one thing: the US Supreme Court ultimately will decide whether federal executions resume in Terre Haute. And the numerous law firm mergers and combinations announced in recent months in the Indianapolis market is being driven by client demand for varied legal services, firm leaders say.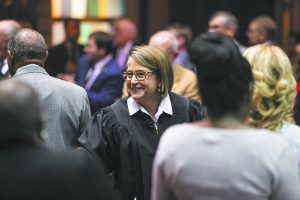 The importance of community collaboration in the criminal justice system — particularly through ongoing reform and problem-solving courts — was the key message of Indiana Chief Justice Loretta Rush's 2020 State of the Judiciary address.
Read More
Death penalty experts say they expect justices of the United States Supreme Court ultimately will decide whether federal executions will resume at the United States Penitentiary in Terre Haute.
Read More
The year 2020 will go down in the Indiana legal history books as the time when big law came to the Hoosier state. Firm leaders say the growth is driven primarily by client demands for varied legal services.
Read More
In his practice at Mallor Grodner in Bloomington, attorney D. Michael Allen is seeing more and more cases that have a digital component. While he learned on the job, he also enrolled in the IU Maurer School of Law cybersecurity master's program.
Read More
Monetary sanctions potentially exceeding $100,000 and default judgment have been entered against state defendants and their attorney in a prisoner case that the presiding federal judge said "shattered" her trust in the defendants' litigation practices.
Read More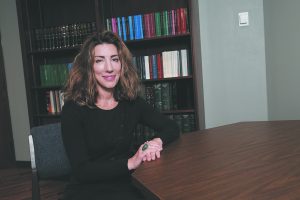 The Indiana Supreme Court in December selected Amy Karozos to succeed Indiana Public Defender Stephen Owens, who retired at the end of 2019. "It's nice to be back," said Karozos, who began her four-year term Jan. 13.
Read More
Read Indiana appellate court decisions from the most recent reporting period.
Read More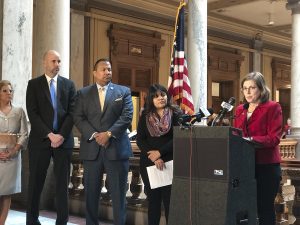 Under legislation introduced in the Indiana House, "driving cards" and driving card learner's permits would be available to undocumented immigrants living in Indiana. The cards would be limited only to showing proof of driving qualifications and allowing a holder to obtain insurance.
Read More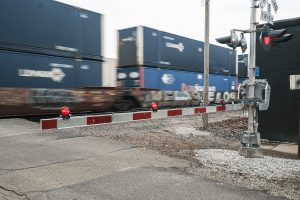 The next time you're stuck in your car watching a train amble across an intersection, think about this: Deregulation is credited with preventing the railroad industry from being run over by truckers, but in places where the rails are the only means of transportation, what should be done to ensure the prices charged by the railroads to the companies shipping products are reasonable?
Read More
Despite the changing legal landscape, marijuana is still classified as a Schedule I substance under the Controlled Substances Act. This tension between state and federal law has led to confusion and challenges in many industries, but for the trucking industry, little has changed.
Read More
At the recent federal civil practice seminar sponsored by Indiana Lawyer, multiple Indiana federal judges commented on procedural developments.
Read More
The Indiana Disciplinary Commission's recommended professional sanctions against Indiana Attorney General Curtis Hill attests to ongoing racial disparities within the state's legal and criminal justice system.
Read More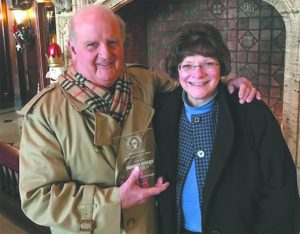 In his 20-plus years of serving the legal community of Indiana, Frank Kimbrough has perfected the most vital aspect of any helping venture: the connection.
Read More
Movie review Robert Hammerle says the awards and accolades for the World War I epic "1917" are deserved, while "A Hidden Life" simply runs too long.
Read More
We're giving you an exclusive look at some of the IBF's newest leaders.
Read More
What does the IndyBar do and why should we care and be active? Today, the IndyBar serves its members with 18 legal sections that provide expertise, resources, networking, referrals, CLE and much more.
Read More
We are excited to begin the process of moving to our new space at 140 N. Illinois St.!
Read More
Hiring diverse attorneys is a good start; however, giving diverse attorneys a seat at the table will ultimately determine whether a firm's diversity and inclusion efforts have been effective.
Read More