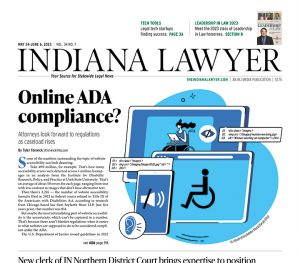 MAY 24-JUNE 6, 2023
Is your website ADA compliant? Did you even know it needed to be? As a growing number of lawsuits target websites for failing to comply with the Americans with Disabilities Act, Indiana Lawyer senior reporter Tyler Fenwick tells us what guidance — if any — is out there for companies to follow. Speaking of websites: The legal tech industry has found a niche in the Indianapolis market; IL managing editor Daniel Carson tells us more. And in the New Lawyers Focus, Daniel and IL reporter Alexa Shrake tag-team their coverage of the job market for Indiana's newest class of law school graduates. Read those stories and more in the May 24-June 6, 2023, issue of Indiana Lawyer.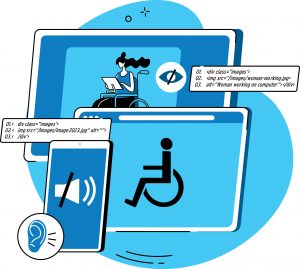 Maybe the most intimidating part of website accessibility is the uncertainty. That's because there aren't blanket regulations when it comes to what websites are supposed to do to be considered compliant under the ADA.
Read More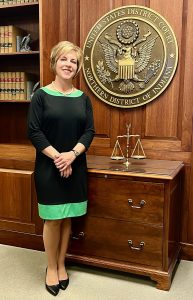 There's a vital role in every court that can often be overlooked in pop culture because it isn't a judge or litigator: the clerk. In the U.S. District Court for the Northern District of Indiana, that role is now being filled by Chanda Berta.
Read More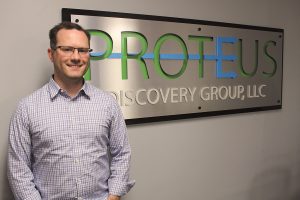 Law firms of every size are increasingly relying on legal technology tools to help them do their work. Depending on the firms' needs, they may also contract with legal technology service providers.
Read More
The U.S. Attorneys' Offices in the Southern and Northern Districts of Indiana will soon get a boost in the number of assistant U.S. attorneys on their teams.
Read More
Signed into law earlier this month, HEA 1006 is designed to allow Hoosiers experiencing a mental health crisis to get treatment in a local hospital, rather than in prison or jail.
Read More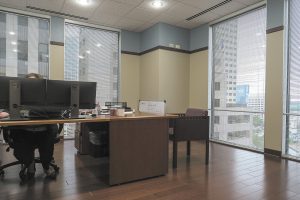 The Midwestern law firm of Plunkett Cooney has moved its Indianapolis office to the corner of University Park. The firm previously held space in the Capital Center on Illinois Street in downtown Indianapolis, but it was a shared space, which posed some issues.
Read More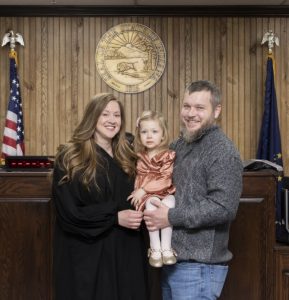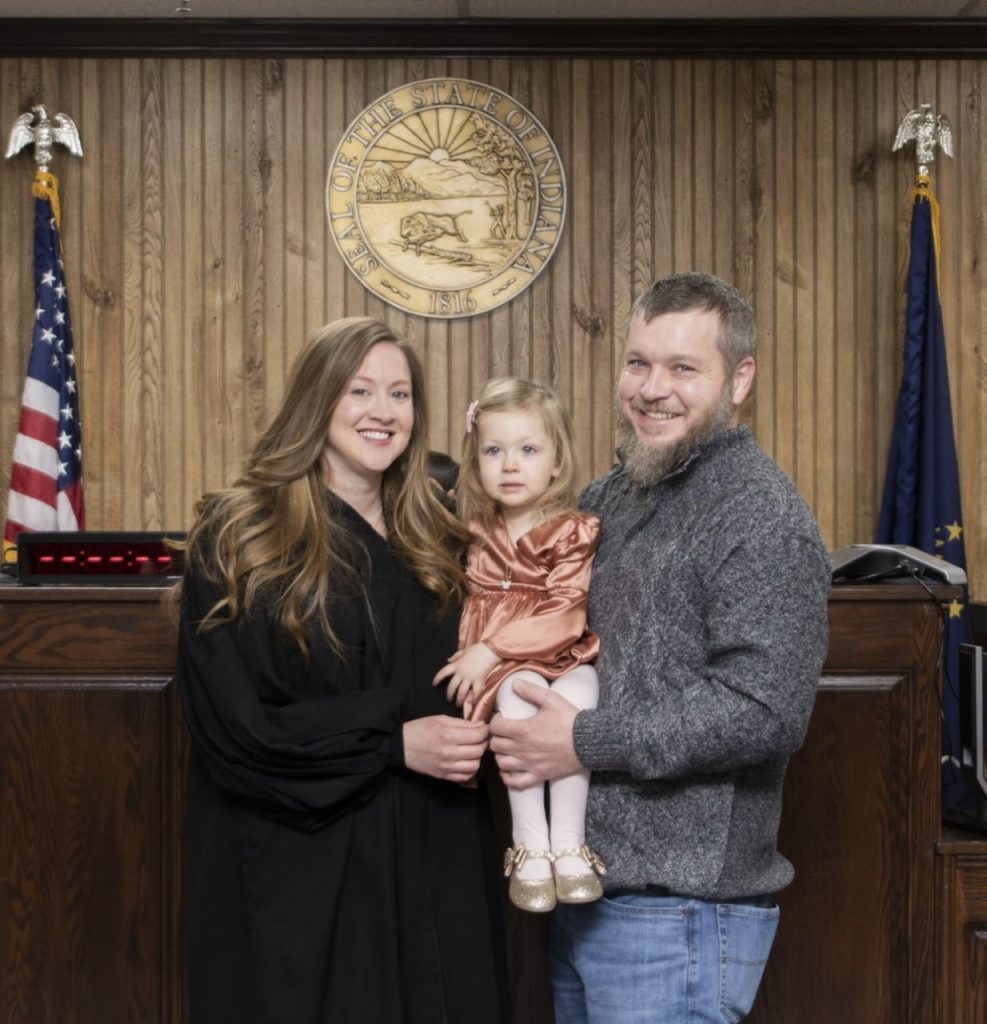 Like many rural judges in Indiana, Isha Wright-Ryan, 36, is the only judge in Martin County. Wright-Ryan is the latest Indiana trial court judge to be featured in Indiana Lawyer's Spotlight series profiling judges in more rural communities.
Read More
Read Indiana appellate court decisions from the most recent reporting period.
Read More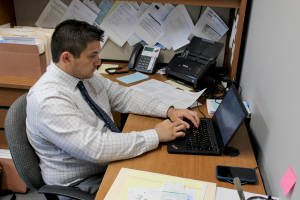 Blaine Timonera is part of an increasingly shrinking group of new lawyers who choose to practice in smaller cities and rural communities across Indiana.
Read More
A recent graduate's job hunt can be daunting as they come out of law school and learn of classmates staying with the firm where they clerked or landing a fellowship. For some law school grads, the story is intentionally different.
Read More
From not getting bogged down by the idea of winning cases to taking a step back to put their health and families first, experienced attorneys and judges are offering advice for new lawyers just beginning their practices.
Read More
A total of 75 new lawyers participated in an in-person admission ceremony on May 9. Here are Indiana's newest lawyers:
Read More
Artificial intelligence has rapidly gained prominence in various industries and the legal profession is no exception. As a new attorney, it's only natural for us to wonder how AI — particularly AI language models like ChatGPT — may impact the legal profession.
Read More
Have you ever lost a client before? By that, I don't mean, "Have you been fired before?" I mean, have you ever not been able to find a client? Especially when you need to give them their money that you are holding in your trust account?
Read More
While most lawyers do not volunteer just for the recognition, we know that extrinsic motivators help to encourage and support dedicated volunteers, raise awareness of pro bono service and encourage others to get involved.
Read More
Indianapolis criminal defense attorney Robert Hammerle gives us his take on "Scream VI" and "John Wick: Chapter 4."
Read More
The derailment of a Norfolk Southern train has remained in the national spotlight since the incident occurred on Feb. 3.
Read More
The Indiana General Assembly has passed, and Gov. Holcomb signed into law, Senate Enrolled Act 468, which amends the Uniform Commercial Code to keep pace with legal and technological developments. The new law takes effect July 1.
Read More
Every year on your malpractice insurance application, you're asked to identify a "backup attorney." Not only should you be more thoughtful about making the selection, you should build your backup attorney relationship with succession planning in mind.
Read More
Indiana has an Attorney Surrogate Rule, which became effective in 2008. You can find the rule in the Indiana Rules for Admission to the Bar and Discipline of Attorneys, specifically under Rule 23 in Part IV, Section 27.
Read More