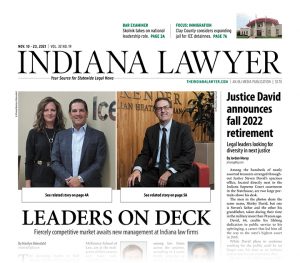 NOV. 10-23, 2021
Some major leadership changes are happening at some well-known Indianapolis law firms. Starting Jan. 1, Gregg Wallander will become the president and CEO of Hall Render Killian Heath & Lyman, while Michael Millikan and Rebecca Seamands will take over as chief managing partner and deputy managing partner, respectively, for Ice Miller. Senior reporter Marilyn Odendahl spoke with the three to gain some insight on what these changes mean. Marilyn also caught up with Bradley Skolnik, executive director of the Indiana Office of Admissions and Continuing Education, who has recently taken on a national leadership role.  This week's focus section is on immigration. Managing editor Jordan Morey has the scoop on a potential expansion of the Clay County Jail, which could soon become the only ICE detention facility between Kentucky and Wisconsin. For this issue's web exclusive, reporter Katie Stancombe sat down with the leadership of The Mediation Group, which is celebrating 20 years in 2021. Also in this week's issue is the annual Leadership in Law awards, so be sure to check out all of this year's winners. All that and more in the Nov. 10, 2021 issue of the Indiana Lawyer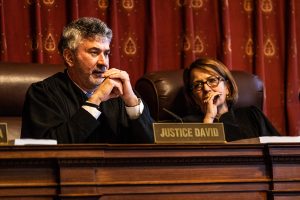 Indiana Supreme Court Justice Steven David, currently the longest-serving justice on the Hoosier high court, has announced that he will step down from the bench in the fall of 2022.
Read More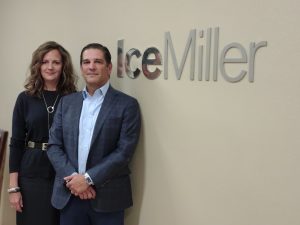 The incoming leaders at Hall Render and Ice Miller are part of a wave of new management settling into the corner offices of law firms across the country, facing the challenge of creating a new work life for their lawyers and fighting for talent amid unprecedented competition.
Read More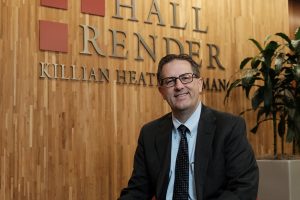 Starting Jan. 1, Gregg Wallander will become the president and CEO of Hall Render Killian Heath & Lyman.
Read More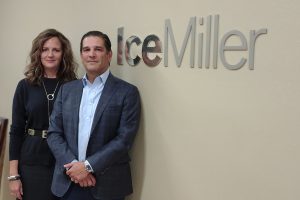 Michael Millikan and Rebecca Seamands, who are taking over as chief managing partner and deputy managing partner, respectively, for Ice Miller are emphasizing relationships as they step into their new roles.
Read More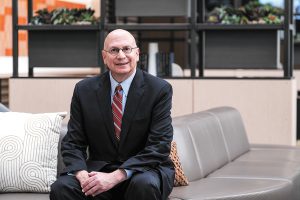 Bradley Skolnik has stepped into a national role as chair of the Council of Bar Admission Administrators
Read More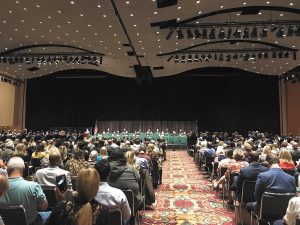 In joining the 38 other states plus the District of Columbia and the Virgin Islands, which have all adopted the UBE, Indiana has removed a hurdle to mobility.
Read More
Bench cards offer judges additional guidance and instruction on a variety of topics, and judicial officers presiding over family law matters now have access to an extra resource concerning alcohol consumption.
Read More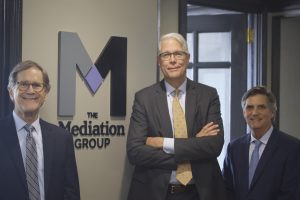 After 20 years, Neil Bemenderfer and Richard Kraege are still some of the Indianapolis area's busiest registered mediators.
Read More
7th Circuit Court of Appeals Nov. 1 Criminal-Enhanced Sentence/Felon in Possession of a Firearm United States of America v. Michael Price 20-2490 The 7th Circuit Court of Appeals has overturned the enhanced sentence of an Indiana man, ruling the enhancement did not apply because the gun he possessed was not the one used in the […]
Read More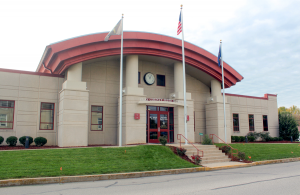 The Clay County Jail is considering adding on to its facility to house more ICE detainees.
Read More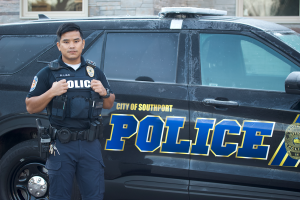 Indiana's Burmese population is currently considered the largest in the world outside of Southeast Asia and advocates in the Hoosier State have been helping refugees navigate immigration matters, local laws and cultural differences for years.
Read More
As 2021 draws to a close, lawyers and law firm managers everywhere are planning for the year ahead. Smart firms are preparing budgets and income projections for 2022, and they are assessing their client relationships in the hopes of maintaining those relationships next year.
Read More
In its recent Rotert v. Stiles opinion, the Indiana Supreme Court honored established principles of statutory interpretation and judicial restraint in deciding that Indiana's trust code does not prohibit restraints on marriage.
Read More
Federal rule changes take effect each Dec. 1 and govern all proceedings in cases thereafter commenced and, insofar as just and practicable, all proceedings then pending
Read More
In the wake of COVID-19, U.S. Citizenship and Immigration Services (USCIS) has experienced, and is still experiencing, delays in processing applications, which can result in employees experiencing employment authorization gaps or employees or applicants providing unfamiliar documents as part of the Form I-9 process.
Read More
After almost 20 months of historic restrictions, travelers are once again being welcomed into the United States with proof of vaccination and a negative COVID test.
Read More
Though it is not my favorite film of 2021, "Dune" is a must-see movie. And let me encourage you to see it at an IMAX theater and not at home. The special effects credited to Marc Bitz and his crew are mesmerizingly captivating.
Read More
Make plans to come by IndyBarHQ on Dec. 21 for a special open house event! We invite you to hang out at the beautiful IndyBarHQ space AND have your holiday gifts wrapped by volunteers in exchange for a donation to the IndyBar Foundation. You can also get end-of-year CLE credit, too! All proceeds will fund public outreach efforts of the Indianapolis Bar Association. More details to come.
Read More
In this fortnight's edition and likely my penultimate column, we're going to appropriate a well-worn columnist's deus ex machina and writer's block cheat code: the Autumnal Mail Bag! These are fake letters received from made-up members of the Indianapolis legal community seeking advice and providing glimpses into the day-to-day intersection of life and law.
Read More
Each year, the IndyBar takes time to honor and celebrate local leaders with innovative ideas at the Indianapolis Bar Association & Foundation Recognition Breakfast. On Wednesday, Nov. 3, IndyBar members and friends gathered at the Meridian Hills Country Club to recognize the individuals who make outstanding contributions to the legal profession. Click image to enlarge.
Read More
The IndyBar Wellness Work Group is partnering with Community Health Network to offer a no-cost vaccination clinic at IndyBarHQ (140 N. Illinois St.) on Monday, Nov. 15 for individuals seeking a first shot, second shot or booster. Sign up for an appointment at indybar.org/vaccine.
Read More
Adam Mandel Firm: Mandel Rauch & Lammers Practice area: Insurance defense Years of practice: Second-year associate What do you like best about your job? I enjoy traveling and seeing the different towns and courthouses throughout the state. What has been the best moment so far in your legal career? Taking my first few depositions on […]
Read More
(12 hrs. CLE total) Register online at www.dtci.org THURSDAY, NOV. 18 8 a.m. Board of directors' and annual meeting of the membership 9 a.m. Registration Section breakouts 10-11:30 a.m. Track 1: Health law (90 min.) Demystifying EMR Audit Trails: Interpreting the Metadata and Its Potential Impact on Litigation Review of the fundamental concepts of database […]
Read More