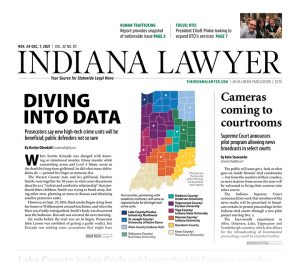 NOV. 24-DEC. 7, 2021
The Indiana Prosecuting Attorneys Council is working with local prosecuting offices to establish 10 high-tech crime units that will be able to process and analyze digital evidence collected by law enforcement starting in 2022. IL Senior Reporter Marilyn Odendahl spoke with both prosecutors and public defenders to get their thoughts on the developments.  Also in this week's issue, Marilyn wrote about how it has been 20 years since the Trafficking Victims Protection Act was enacted by Congress, and how prosecutions and convictions of individuals charged with human trafficking has increased. In other news, the Indiana Supreme Court announced last week that members of the news media will be permitted to broadcast certain in-person proceedings in five Indiana trial courts through a new pilot project starting Dec. 1. IL Reporter Katie Stancombe has the story. This week's Focus section is on the Defense Trial Counsel of Indiana, so IL Editor Olivia Covington sat down with new DTCI President Elliott Pinkie for a Q&A.This week's Web Exclusive introduces a new IL feature. Switzerland Circuit Judge Gregory Coy is the first Indiana trial court judge to be featured in a new spotlight series focused on the state's judicial officers in more rural communities. All that and more in the Nov. 24, 2021 issue of the Indiana Lawyer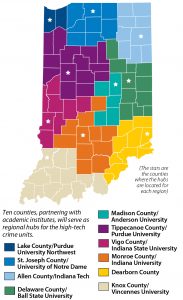 With a total two-year appropriation of $6 million from the state, the Indiana Prosecuting Attorneys Council is working with local prosecuting offices to establish 10 high-tech crime units that will be able to process and analyze digital evidence collected by law enforcement starting in 2022.
Read More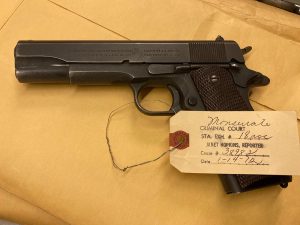 Lake Circuit Court Judge Marissa McDermott recently discovered a pair of guns tied to a famous murder in The Region more than 50 years ago.
Read More
The Indiana Supreme Court announced last week that members of the news media will be permitted to broadcast certain in-person proceedings in five Indiana trial courts through a new pilot project starting Dec. 1.
Read More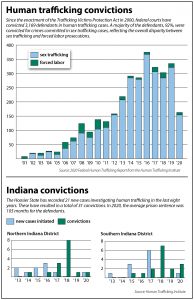 In the 20 years since the Trafficking Victims Protection Act was enacted by Congress, prosecutions and convictions of individuals charged with human trafficking have increased.
Read More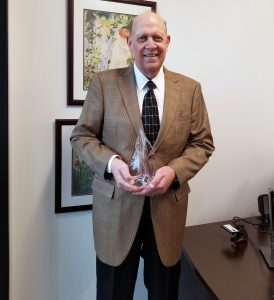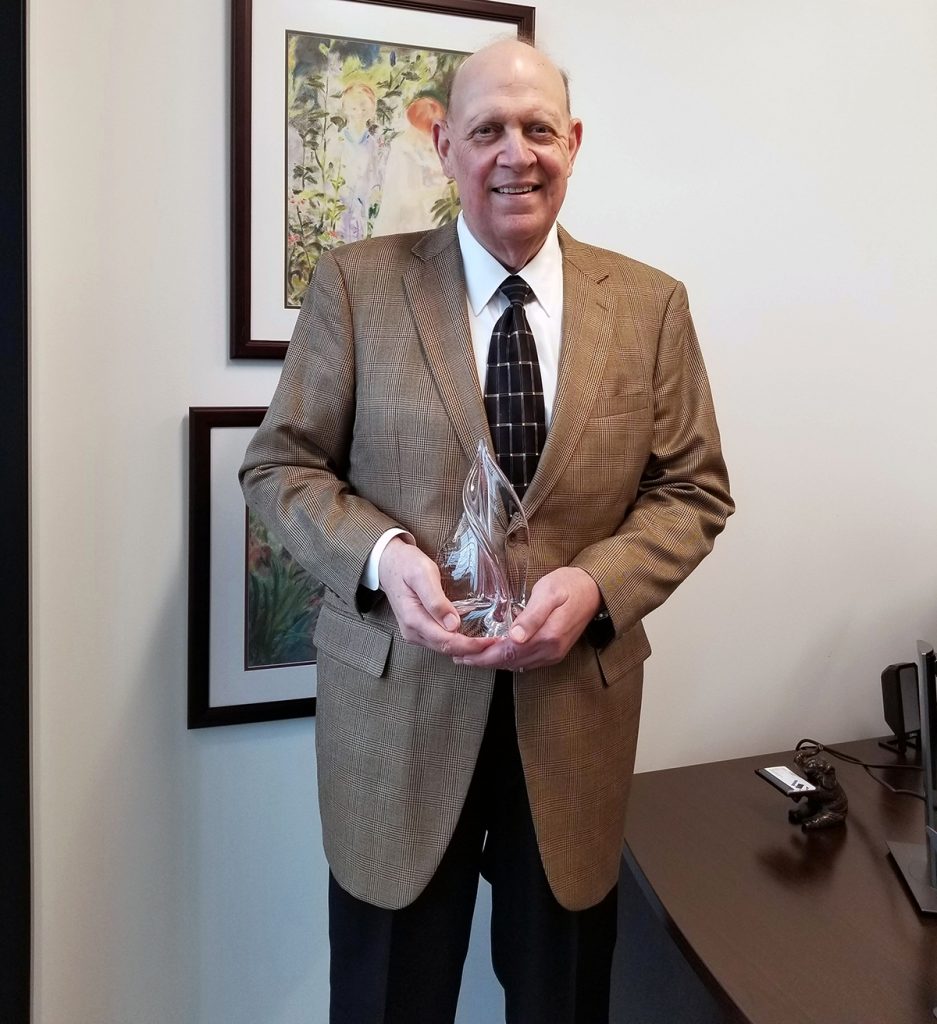 John Trimble, a partner of Lewis Wagner, was awarded the Louis B. Potter Lifetime Professional Service Award by the Defense Research Institute during its annual awards program last month.
Read More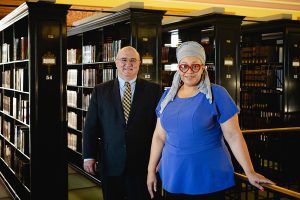 The Supreme Court's Office of Judicial Administration recently opened two offices aimed at evolving the judiciary from the inside: the Office of Diversity, Equity & Inclusion and the Indiana Innovation Initiative.
Read More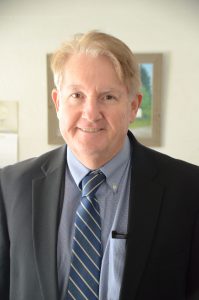 Switzerland Circuit Judge Gregory Coy is the first Indiana trial court judge to be featured in a new Indiana Lawyer spotlight series focused on the state's judicial officers in more rural communities.
Read More
7th Circuit Court of Appeals Nov. 5 Criminal-Compassionate Release/COVID-19 Vaccine United States of America v. Timothy Kurzynowski 20-3491 The 7th Circuit Court of Appeals has upheld the denial of relief to a man convicted of child pornography crimes, finding that because he is vaccinated against COVID-19, he is ineligible for relief on remand for extraordinary […]
Read More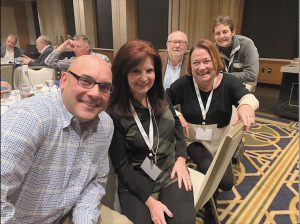 Meet the Defense Trial Counsel of Indiana's new president, Elliott Pinkie.
Read More
Indiana Lawyer: Give us some of your biographical information. Pinkie: 48 years young; owner, operator, attorney at Pinkie Law LLC; born and raised in East Chicago until I was 13 and then we moved to Munster; I count them both as my hometown and still love the Region. Now it's a nice place to visit […]
Read More
Although DTCI is unable to become involved in every case in which its participation is requested, the amicus committee and the board of directors carefully consider each request and welcome the chance to work with defense counsel across the state on important issues of Indiana law before Indiana's appellate courts
Read More
DTCI honors Defense Lawyer of the Year, Diplomat, Outstanding Young Lawyer for 2021
Read More
In April 2020, we wrote to you about "The ethics of working from home." In that article, we reminded you to protect client confidentiality and maintain competency when outside the office, which included understanding the technology you use to communicate with clients. We also reminded you to supervise nonlawyer staff through regular communication. Eighteen months […]
Read More
The specter of summer 2020 still haunts us. We are immersed in two trials, separated by hundreds of miles, both telling the tale of complicated justice systems.
Read More
The concept of mentors has been around for just a couple (thousand) years; its origins are in ancient Greek mythology. Prior to learning this fact, I believed mentorship was born out of the relationship between Chris Farley (Tommy) and David Spade (Richard) in "Tommy Boy."
Read More
Appropriate for the Native American Heritage Month of November is a discussion about the presence of Native Americans in Indiana.
Read More
Mediation is often underutilized in elder law disputes mainly because attorneys aren't familiar with its use in this area of law. In my experience, it can be a useful and efficient tool. Toward that end, my firm, Applegate & Dillman Elder Law, has opened an elder law mediation center.
Read More
"Eternals"
As noted, I expected very little from this Marvel film based on some rather confusing previews. However, the movie has some emotional force as it explores how humanity has advanced despite its tragic weaknesses.
Read More
Tips for keeping your non-lawyer spouse happy
Read More
Friends, family and colleagues gathered in the Indiana Supreme Court courtroom on Nov. 10 for the IndyBar HEAL (Helping Enrich Attorneys' Lives) Committee's annual Celebration of Life & Career. Each year, this memorial service gives us an opportunity to honor the lives and careers of local attorneys, judges and paralegals who passed away in the previous year.
Read More
What happens when you don't convert a lead? For most law firms, the answer is resounding: absolutely nothing.
Read More
Created by the IndyBar Business Law Section, the Non-Profit Toolkit was designed to help local non-profit organizations alleviate burdens and obstacles often faced by non-profits. The tools and strategies offered in this guide will allow organizations to focus time, energy and other resources on charitable purposes.
Read More