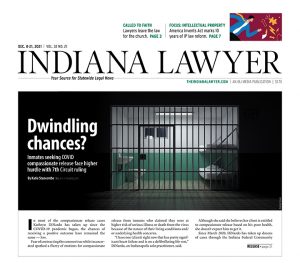 DEC. 8-21, 2021
The onset of the COVID-19 pandemic brought with it a wave of requests for compassionate release from federal inmates claiming to be at a higher risk from the virus. But now that authorized vaccines are on the scene, their chances of success are getting slimmer. IL reporter Katie Stancombe has that story. On a lighter note, IL senior reporter Marilyn Odendahl has the story of two attorneys who chose to leave the law in favor of of a faith-based vocation. And in the world of pro bono, IL managing editor Jordan Morey gives us an update on the newish pro bono publico licensing status designed to increase pro bono resources in the Hoosier State. All of that and more in the Dec. 8, 2021, issue of Indiana Lawyer.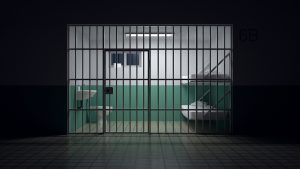 Since March 2020, attorney Kathryn DiNardo has taken up dozens of cases through the Indiana Federal Community Defenders from inmates hoping to be released early because of the pandemic. Those cases are but a drop in the bucket of inmates who have applied for compassionate release, and a July ruling from the 7th Circuit Court of Appeals has seemingly further dwindled their chances of success.
Read More
As of Nov. 24, the Indiana Roll of Attorneys listed just eight pro bono publico attorneys active in the state. While the number of applications has been low so far, Indiana Office of Admissions & Continuing Education Executive Director Bradley Skolnik said he believes the rule change is still making a difference.
Read More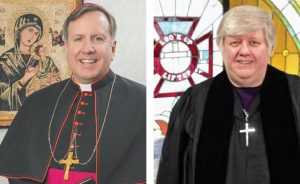 Neither Bishop Robert McClory of the Diocese of Gary nor United Methodist Pastor Denise Robinson experienced a jolt of conversion where they suddenly decided to make a U-turn and enter the religious life. Rather, the former commercial litigator and the former prosecutor, respectively, had long heard a quiet call of their faith and tried to respond by being active members of their churches. Eventually, however, they each determined they needed to do more, so they walked away from their legal careers to join the clergy.
Read More
A July 2021 report by the Indiana Institute for Working Families found that from 2019 to 2020, debt levels in Indiana increased at a rate of 3.6%, which outpaced the national increase of 3.0%. In dollars, Indiana saw debt levels balloon by roughly $8 billion to $226.5 billion in 2020. This equates to $40,770 in household debt per Hoosier.
Read More
As the age of the average Hoosier grows, so has the need for legal representation for vulnerable seniors and endangered adults in Indiana, according to experts.
Read More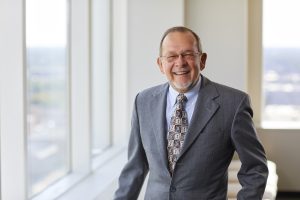 After nearly five decades, longtime attorney Rick Malad recently announced his retirement from Indianapolis' Cohen & Malad LLP.
Read More
Read Indiana appellate court decisions from the most recent reporting period.
Read More
The America Invents Act sought to make the patent filing process easier, enabling American entrepreneurs and businesses to get inventions to the marketplace more quickly with fewer costs and unnecessary litigation. While that's proven true for some, other members of the innovation community say those goals have been hit or miss over the last decade.
Read More
As we enter peak gifting season, have you noticed an increase in the number of #ad or #sponsored posts in your social media feeds? While the holidays are one cause for this annual advertising bombardment, in parallel, enforcement of the unfair competition laws is leading to more sponsorship disclosures by content creators.
Read More
Artificial intelligence offers great potential to positively affect virtually all areas of our lives. There is, however, significant potential for abuse and harm resulting from irresponsible use of AI. These warnings have led to a growing body of regulation around AI, which seems likely to increase as this technology develops.
Read More
While the SolarWinds hack is, at least for now, arguably the most significant known data breach, it can serve as a lesson for other companies that may experience less dire incidents.
Read More
Businesses of all stripes feel the sting of online counterfeiters and grapple with how to deal with the all-too-often anonymous culprits in unknown locations. A default judgment is highly likely, but there's an initial obstacle that must first be overcome: How does one properly serve papers on a phantom?
Read More
Here's my plea to those who are studying cameras in Hoosier courtrooms: Don't let this pilot program just be lip service.
Read More
For one young Indiana attorney, this holiday season is met with more gratitude and thanksgiving than in years past. It will mark year two of victory over a hard-fought battle with addiction.
Read More
What do Saint Thomas More, patron saint of lawyers, and Indiana's commercial courts have in common? They both made history by the effective streamlining of business law cases.
Read More
Here's how to set up Apple Focus modes that can help avoid that situation.
Read More
Indianapolis defense attorney Robert Hammerle gives his take on "Ghostbusters: Afterlife" and "The Beatles: Get Back."
Read More
Not that I've had much time for tooling around these days, but I have managed to watch a bit of the Peter Jackson cut of "The Beatles: Get Back" sessions. As you know, dear IndyBar Foundation, The Beatles are without equal for me. I've tried to explain the nearly impossible "amaze-balls-ness" of The Beatles to the skeptics/haters/uninitiated (or as much as a Midwestern kid born in 1981 can divine about the real Beatles experience), and this is the best I've come up with.
Read More
It's the season of giving and even during the hardships of 2021, generous bidders and donors helped the Indianapolis Bar Foundation raise more than $15,000 during IndyBar's Giving, this year's online silent auction to benefit the programs and initiatives of the IndyBar Foundation.
Read More
The IndyBar is your home for convenient, cost-effective programming to complete your yearly CLE requirements. Check out our options for live, on-demand and in-person programming throughout the remainder of 2021.
Read More
The Indianapolis legal community thrives because of the dedication of many esteemed individuals who, using their unique talents, work together to advance justice and lead positive change. Each year the Indianapolis Bar Foundation honors such lawyers for their dedication to the law by bestowing on them the designation of Distinguished Fellow and Distinguished Life Fellow.
Read More
Demand has increased for immediate pro bono volunteers to help with this eviction crisis.
Read More
The Defense Trial Counsel of Indiana named its 2022 officers and directors at its Annual Conference and Annual Meeting last month. The officers and directors will take office Jan. 1.
Read More