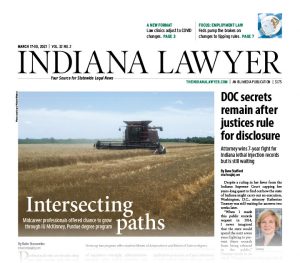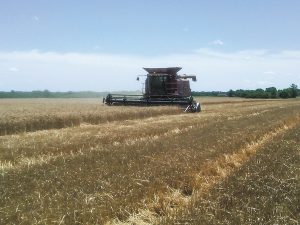 Professionals who are decades deep into their careers and who may have a yearning for more knowledge on legal and agriculture matters now have an opportunity to set themselves apart in their fields through a first-of-its-kind degree program offered by Indiana University Robert H. McKinney School of Law and Purdue University.
Read More
Despite a ruling in her favor from the Indiana Supreme Court capping her years-long quest to find out how the state of Indiana might carry out an execution, Washington, D.C., attorney Katherine Toomey was still waiting for answers two weeks later.
Read More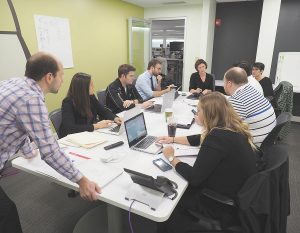 Talking and connecting is important in any legal setting, but for the clinics at law schools around Indiana, in-person interaction not only helps the students learn valuable skills, it also may provide low-income individuals the only means to get legal help.
Read More
Compared to the battles surrounding voting bills in states such as Iowa and Georgia, the six bills that are moving through the Indiana General Assembly appear to be making rather mild tweaks to Hoosier election laws rather than attempting a controversial overhaul.
Read More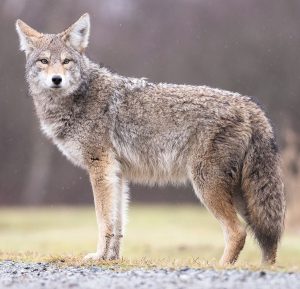 A prominent animal welfare group is calling for more regulation – and even a ban – on wildlife killing contests in the state of Indiana.
Read More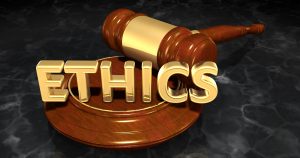 With the search underway for only the third director of the Indiana Supreme Court Disciplinary Commission, one thing seems certain: The court will take its time finding a successor for retired leader G. Michael Witte.
Read More
Read Indiana appellate court decisions from the most recent reporting period.
Read More
Proposed changes to the country's tipped employee regulations have caused a stir among some states and worker advocates, prompting a temporary halt of further movement from the U.S. Department of Labor.
Read More
While in the post-pandemic world employees may still be able to spend at least a few days each month working in their pajamas, they will likely encounter more requirements, mandates and restrictions when doing so.
Read More
Cases over the past two decades have eroded the enforceability of certain noncompete agreement terms (aka restrictive covenants). Thus, a standard form noncompete agreement drafted in the 1990s may not withstand a court challenge if used today.
Read More
There's a new question facing employers in this stage of the pandemic: What if our employees refuse to return to work?
Read More
Your publication recently printed an article discussing the Indiana State Bar Association's objections to Indiana Senate Joint Resolution 16. The bar association's complaint about SJR 16, and the slant of the article, is that the resolution proposes to "strip" Hoosier voters of the power to retain Indiana appellate court judges and Supreme Court justices. I do not believe that complaint is well-founded.
Read More
Post-pandemic, jury selection will change, the panel's makeup may change and the individual potential juror's responses to questions on the topic of COVID-19 might provide additional insight on the juror's predilections.
Read More
Removal from state court to federal court is a routine aspect of federal court practice, though one fraught with procedural pitfalls. Federal judges in Indiana frequently address removal issues, yet errors continue.
Read More
Making a habit of unplugging ourselves from technology is key to improving our effectiveness in all aspects of life. As strange as it sounds, there are some technology tips that can greatly assist in helping to unplug throughout your day.
Read More
Though most of us might strain ourselves thinking of a reason why one might refuse a pardon or a commutation, multiple individuals have attempted to reject a pardon or commutation, providing both interesting stories and a strange, potential check on the executive.
Read More
Criminal defense lawyer Bob Hammerle gives us his take on "Another Round," "Land" and "Minari."
Read More
"Be the CHANGE you want to see" has resonated with Marion County Bar Association President Pamela Grant-Taylor for several months now. She shares how you too can be the CHANGE you want to see as well.
Read More
Are you anxious to reconnect with your community? Are you looking for opportunities to contribute to Indy's growth? Ready to network with community leaders and your peers? The IndyBar's reimagined Bar Leader Series could be your answer and is now accepting applications for Class XVIII.
Read More
The IndyBar is getting in on March Madness in the Circle City as it hosts Indiana Sports Corp employees and volunteers during the NCAA Division I Basketball Tournament.
Read More
The issues with reopening, and the speed with which it occurs, have become deeply personal questions. Just because your law firm office can be open, you need to decide whether it should be, to what extent it will be, and what you will require of your employees in that context.
Read More
The latest news from the Indianapolis Bar Association.
Read More
A variety of scholarships are available to attend the 2021 IndyBar Bench Bar Conference June 17-19, 2021 at the Louisville Downtown Omni Hotel in Louisville, Kentucky.
Read More