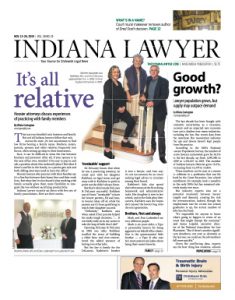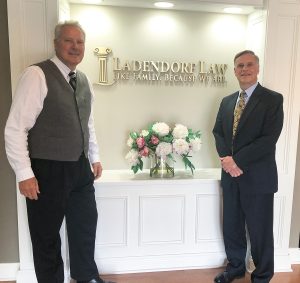 They say you shouldn't mix business and family. But not all Indiana lawyers follow that rule. Indiana Lawyer recently sat down with five sets of family practitioners.
Read More
According to the ABA's National Lawyer Population Survey, the number of active lawyers nationwide grew by 14.5% in the last decade, up from 1,180,386 in 2009 to 1,352,027 in 2019. The number of Indiana lawyers likewise grew 10.2%, increasing from 14,379 to 15,845.
Read More
The Indiana Supreme Court is working to help troubled homebuyers, and possibly prevent another flood of empty houses, by relaunching the Mortgage Foreclosure Trial Court Assistance Project. A $115,000 grant from the Indiana Bar Foundation will provide funding to pay for facilitators to work with borrowers and lenders to try to get them to reach an agreement that will avert a foreclosure.
Read More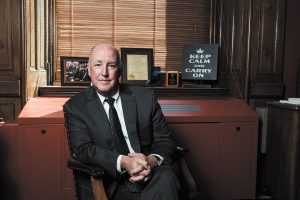 Indiana Supreme Court Justice Mark Massa didn't follow a traditional path into the law, but he says a series of "incredibly lucky breaks" propelled him forward in the profession.
Read More
Indianapolis attorney Fred Pfenninger is baffled and slightly miffed about the Marion Superior Court imposing a limit of roughly 15 cases per law firm per supplemental hearing. But James Joven, presiding judge of the Civil Term for Marion Superior Courts, said the limitation on the number of filings has been in place for several years.
Read More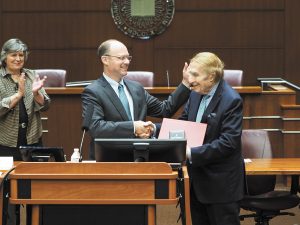 As the Indiana legal profession re-evaluates its bar exam in light of slumping pass rates, a leader in bar examinations and bar admissions offered some insight into testing and provided some advice, as well as some warnings, about making changes.
Read More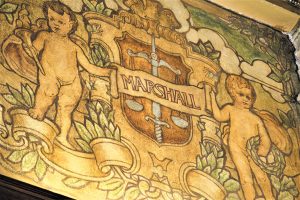 Chief Justice Roger B. Taney, arguably best known for authoring the notorious 1857 majority opinion in Dred Scott v. Sanford, used to be featured in an Indiana Southern District Court mural. But his name was recently replaced with "Marshall," representing longest-serving Chief Justice John Marshall and Associate Justice Thurgood Marshall, the court's first African-American justice.
Read More
Read Indiana appellate court decisions from the most recent reporting period.
Read More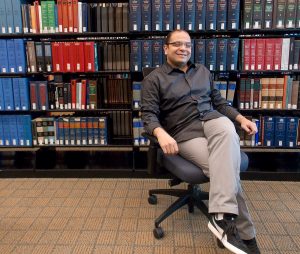 Mohamed Arafa has called Indianapolis his home since 2009, when he moved here to pursue a Doctor of Juridical Science degree from Indiana University Robert H. McKinney School of Law. Now an adjunct professor at IU McKinney, Arafa still sees America through the eyes of an immigrant.
Read More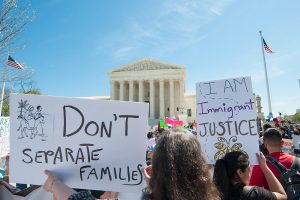 As the nation gears up for the 2020 presidential election, the United States Supreme Court is preparing to review some of the most controversial elements of the Trump administration's immigration policy.
Read More
For good or for bad, immigration policy can often change day-to-day. Rules and regulations recently have been introduced, only to be temporarily halted by injunction days before implementation.
Read More
The H-1B may be one of the most well-known, and perhaps most desired, temporary employment visa classifications sought by US employers and foreign national students and professionals. Unfortunately for employers, a culture of "no" has taken hold at USCIS, risking employers' ability to use the H-1B visa to fill critical positions and retain key foreign national employees.
Read More
On a Sunday, two days before the submission deadline for this article, I went to a coffee shop to start my writing process. I was really struggling with my depression. Because I was suffering, I had a need to use that time to journal. I needed to write down what I was feeling to try to get some relief. So, that is what I have to share with you this time.
Read More
This summer's Rural Justice Initiativesought to expose students who are committed to public service to different facets of rural and smaller-city practice while helping trial court judges with their heavy workloads in counties where that help is needed most. The goal was to underscore to students the benefits of clerking after graduation, to help improve access to courts and expand legal services, and to inspire some students to consider pursuing careers in rural Indiana.
Read More
The term "excessive fine" is understandable. Unless you are a member of the Indiana Supreme Court. Then, in the context of civil asset forfeiture, the term becomes an enigma to be parsed in three dozen pages of ridiculous legal logic that even one of the five justices confessed he could not comprehend.
Read More
In this article we will look at how to develop your substantive credentials. It is not enough these days to be smart and have an honest face. You need to have publicly available credentials so that a prospective client can trust that you will know how to handle their problem.
Read More
Effective Dec. 1, several local rule changes will take effect in the Southern District of Indiana. All the amendments are practical, common-sense changes reflecting current practice or otherwise simplifying procedure.
Read More
Movie reviewer Bob Hammerle had high praise for both "Jojo Rabbit" and "Harriet."
Read More
In the one-year period ending Sept. 30, 2019, there were 4,496 motions for time filed in civil cases. In at least half of these motions, the request fails to comply with three important and relevant Federal Rules of Civil Procedure; Rules 1, 6 and 16.
Read More
Join us on Nov. 19 at Meridian Hills Country Club as we honor just a handful of the many lawyers, judges, students and more who've made their mark in 2019.
Read More
The IndyBar will be awarding the Professionalism Award to Julia A. Carpenter, a partner at Krieg DeVault LLP and chair of the firm's Commercial and Real Estate Lending Practice Group.
Read More
The IndyBar Women and the Law Division proudly recognized Judge Heather Welch of the Marion Superior Court as the recipient of this year's Antoinette Dakin Leach Award honoring a trailblazing woman in the legal profession.
Read More
IndyBar members and the legal community overwhelmingly showed their support of the Indianapolis Bar Foundation during its second annual Day of Giving on Oct. 23, 2019, with donors contributing $30,619 as of press time.
Read More
Indiana's state and federal courts have long held that the incurred risk and product alteration defenses under Indiana's Product Liability Act (IPLA) constitute "complete defenses." But applying the misuse doctrine, particularly as a complete defense, is nuanced and requires a more thorough understanding of Campbell Hausfeld/Scott Fetzer v. Johnson and related law than the headlines might suggest.
Read More
The law limits an uninsured person's recovery to economic damages when an insured driver is at fault. Insurance companies are actually prohibited from paying noneconomic damages to uninsured claimants who have had a financial responsibility citation within the previous five years.
Read More
The September community service event at Gleaners Food Bank of Indiana was hosted by the Young Lawyers Committees of DTCI and ITLA. Six DTCI members and two ITLA members attended.
Read More