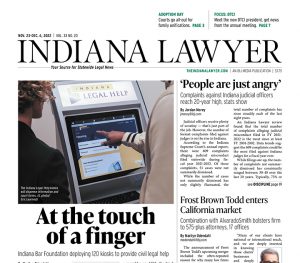 NOV. 23-DEC. 6, 2022
This past news cycle has reflected the time of year: busy. IL senior reporter Marilyn Odendahl has stories about
Frost Brown Todd's merger with AlvaradoSmith
as well as the 120
Indiana Legal Help kiosks
that will soon be placed throughout the state. She also recently traveled to Washington, D.C., to
cover oral arguments
at the U.S. Supreme Court in 
HHC, et al. v. Talevski
, 21-806. This issue's Focus section is Defense Trial Counsel of Indiana, so IL editor Olivia Covington caught up with 2023 president
Christopher Lee
. IL managing editor Jordan Morey dug through years of data and found
complaints of judicial misconduct are at a 20-year high
and also wrote a story about a national
pilot program
focused on child welfare taking place in two Indiana counties. This week's Web Exclusive is a
Q&A
with new Indiana Southern District Magistrate Judge Kellie Barr. Read those stories and more in the Nov. 23-Dec. 6, 2022, jam-packed issue of Indiana Lawyer.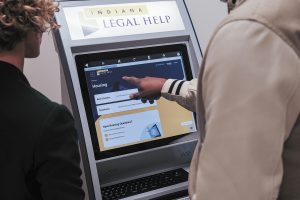 As part of an initiative spearheaded by the Indiana Bar Foundation, 120 Indiana Legal Help kiosks are being placed in public locations like courthouses and libraries in all 92 Indiana counties.
Read More
The total number of complaints alleging judicial misconduct filed in FY 2021-2022 is the most since at least FY 2001-2002. Data trends suggest the 609 complaints could be the most filed against Indiana judges for a fiscal year ever.
Read More
Frost Brown Todd and California-based AlvaradoSmith willl combine on Jan. 1, 2023, and will have more than 575 attorneys in 17 offices across nine states, including, Indiana and Washington, D.C.
Read More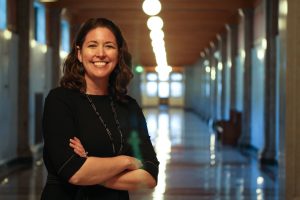 Indiana Southern District Court Magistrate Judge Kellie Barr recently sat down with Indiana Lawyer to share more information on her background as well as what her first month has been like on the bench.
Read More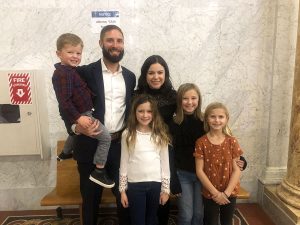 Since 2012, the Indiana Supreme Court has authorized video and audio coverage of certain uncontested adoptions in recognition of National Adoption Month each November. Numerous trial courts have put together celebrations for families this year.
Read More
A total of 21 contested races for county prosecutor, circuit court judge or superior court judge in Indiana brought in tens of thousands of dollars in campaign contributions, resulting in new officeholders in several Indiana counties, including some who unseated incumbents.
Read More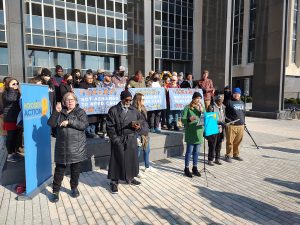 Grassroots efforts are hopeful and continuing to pressure the Health & Hospital Corporation of Marion County to withdraw its case pending before the SCOTUS, which is feared as potentially harming the elderly, the disabled and the very young.
Read More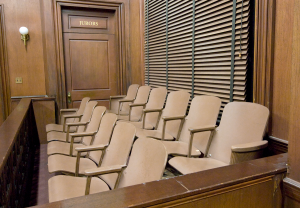 Whether a jury box is filled with 12 people is up to the states to decide. However, some United States Supreme Court justices say they want to see that changed.
Read More
With a game-changing grant of $4 million from the Lilly Endowment Inc., a long-discussed idea for creating a support network to help individuals reentering society after a period of incarceration is becoming a reality.
Read More
After 15 years leading an Indianapolis law firm that grew to become the 53rd largest in the nation with nearly $1 billion in revenue, Tom Froehle will be stepping aside next year as co-chair of what is now Faegre Drinker Biddle & Reath LLP.
Read More
LaPorte and Tippecanoe counties are piloting a National Center for State Courts project called "Upstream," a framework which aims to prevent child maltreatment and out-of-home placement, reduce court involvement, and support safe and healthy families.
Read More
Read Indiana appellate court decisions from the latest reporting period.
Read More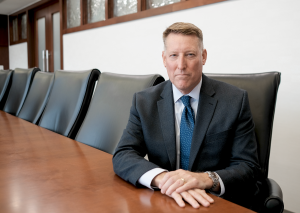 Meet Christopher Lee, a partner at Dinsmore & Shohl LLP who will soon lead the Defense Trial Counsel of Indiana as its 2023 president.
Read More
The Defense Trial Counsel of Indiana named its 2023 officers and directors this month at its 29th Annual Conference and Annual Meeting. The officers and directors assume office Jan. 1.
Read More
This year, the Defense Trial Counsel of Indiana participated as amicus in a variety of issues of significant interest to the defense bar.
Read More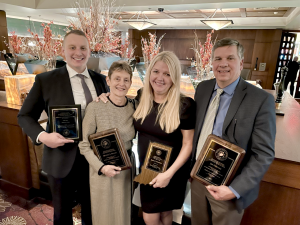 Defense Trial Counsel of Indiana recently honored the Defense Lawyer of the Year, Diplomat of the Indiana Defense Trial Counsel and Outstanding Young Lawyer.
Read More
On Nov. 1, my first day as the 17th dean of the Indiana University Maurer School of Law, I attended the robing ceremony for Derek Molter, Indiana's 111th Supreme Court justice.
Read More
Researchers are already indicating that turnout among young voters was historic — the second highest midterm turnout in nearly three decades.
Read More
Attorneys James Bell and Riley Floyd write about American Bar Association Opinion 503, which focuses email etiquette
Read More
Indianapolis criminal defense attorney gives us his views on "It Ain't Over" and "The Woman King."
Read More
IndyBar President Judge Alicia Gooden offers "12 Days of Wellness" to consider during the holiday season.
Read More
Simplify the legal help process with Indy Lawyer Finder. IndyBar's Legal Referral Service (LRS) is a free service that connects people in need of legal services with the Indianapolis-area attorney who best meets their legal needs
Read More
Join IndyBar as it honors Tom Dinwiddie, Dinsmore & Shohl LLP, and The Hon. Michael D. Keele as the 2022 recipients of the Zeff Weiss Award for Excellence in Real Estate on Dec. 1.
Read More
IndyBar is excited to recognize practitioners who have shown their dedication and love for the profession of law
Read More