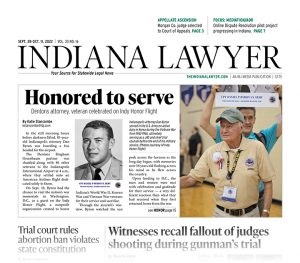 SEPT. 28-OCT. 11, 2022
Decades after returning home from war, Dentons attorney Dan Byron finally got the hero's welcome he deserved. Byron was recently honored with a visit to Washington D.C. as part of Indy Honor Flight and spoke with IL reporter Katie Stancombe about the trip and his service. Kevin Betz, co-founder of Betz + Blevins, is in a current battle of his own. Senior reporter Marilyn Odendahl recently chatted with Betz following his retirement due to Parkinson's disease. Also in this issue we have a story on an NIL initiative at Indiana University Maurer School of Law, an update on the infamous 2019 judges shooting at an Indianapolis White Castle, and a Focus story on nonattorneys and their place in mediation.  Read those stories and more in the Sept. 28 - Oct. 11, 2022, issue of Indiana Lawyer.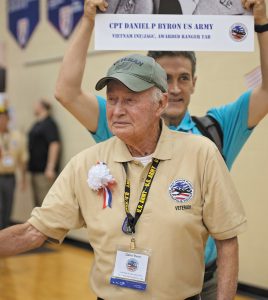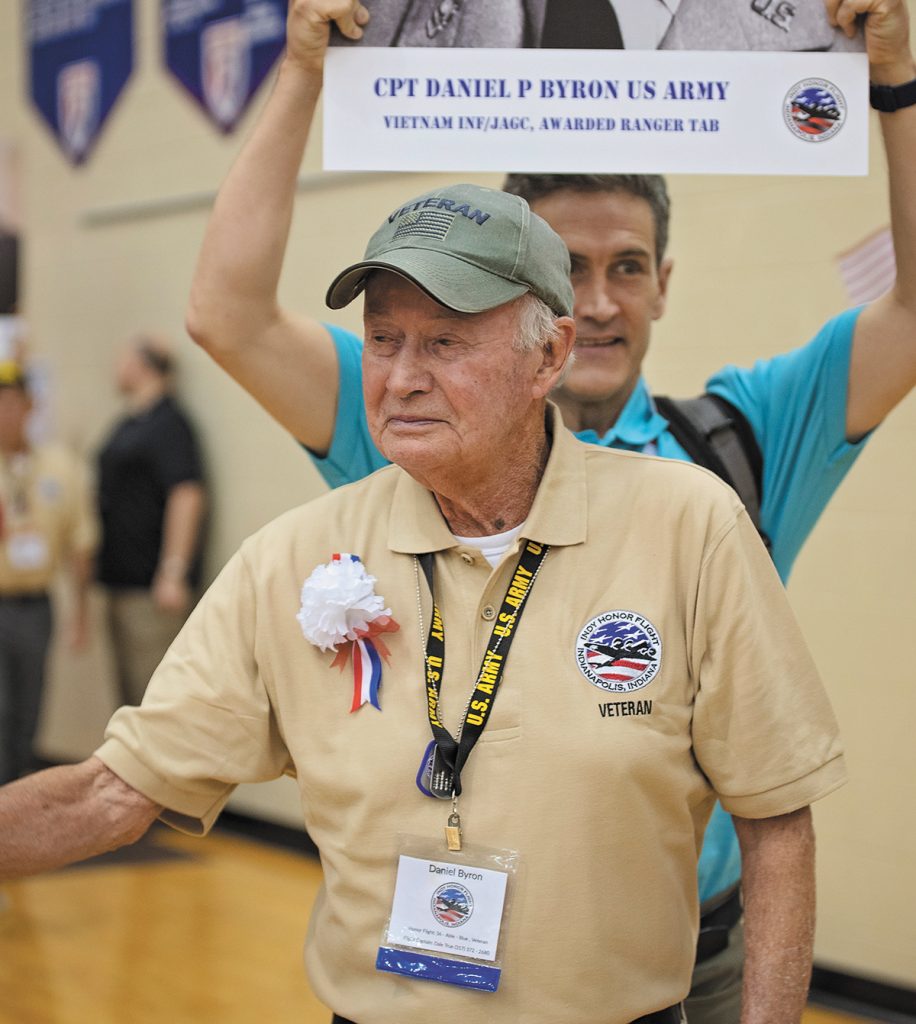 In the still morning hours before darkness lifted, 85-year-old Indianapolis attorney Dan Byron was boarding a bus headed for the airport. The Dentons Bingham Greenbaum partner was shuttled along with 86 other veterans to the Indianapolis International Airport at 4 a.m., where they settled onto an American Airlines flight dedicated solely to them. On Sept. […]
Read More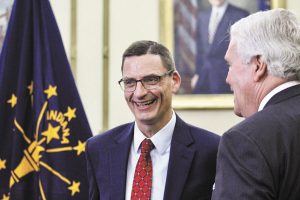 Indiana Gov. Eric Holcomb announced Judge Peter Foley's appointment to the Court of Appeals on Sept. 14. He'll succeed longtime Judge Edward Najam Jr., who retired this summer after more than 30 years of judicial service.
Read More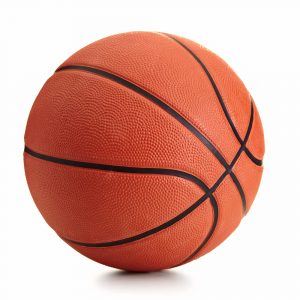 Through a new initiative created by Indiana University Maurer School of Law's Center for Intellectual Property Research, law students are now working with IU Bloomington athletes to make sure they aren't at risk when they sign off on an agreement.
Read More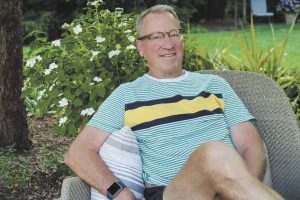 Attorney Kevin Betz, co-founder of Betz + Blevins, has stepped away from his full-time work because of his ongoing battle with Parkinson's disease. With medication and exercise, Betz has maintained his mobility but has struggled with fatigue.
Read More
The ruling that blocked Indiana's new abortion law brought a mix of reactions, the reopening of abortion clinics, a pledge to appeal and an indication that the fight over reproductive rights could be long and messy. In a Sept. 22 order, Special Judge Kelsey Hanlon enjoined enforcement of Senate Enrolled Act 1, finding the state's […]
Read More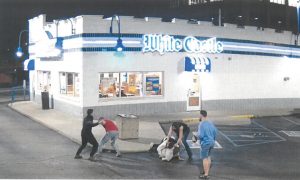 Each of the four judges involved in a shooting at an Indianapolis White Castle recently took the stand for the prosecution, recounting with emotion the events of April 30 and May 1, 2019.
Read More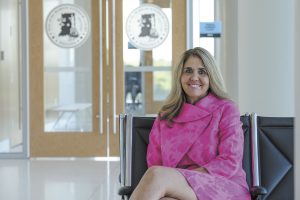 The National Association of Women Judges will be returning to the Hoosier State in October 2023 for its annual convention, which will bring judges from across the country and around the world to Indianapolis and put the spotlight on the Indiana legal community. Along with showcasing local lawyers, judges and law professors at the educational […]
Read More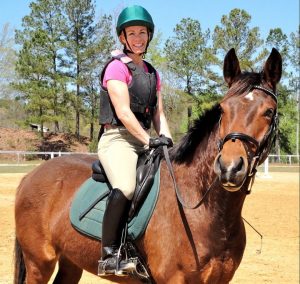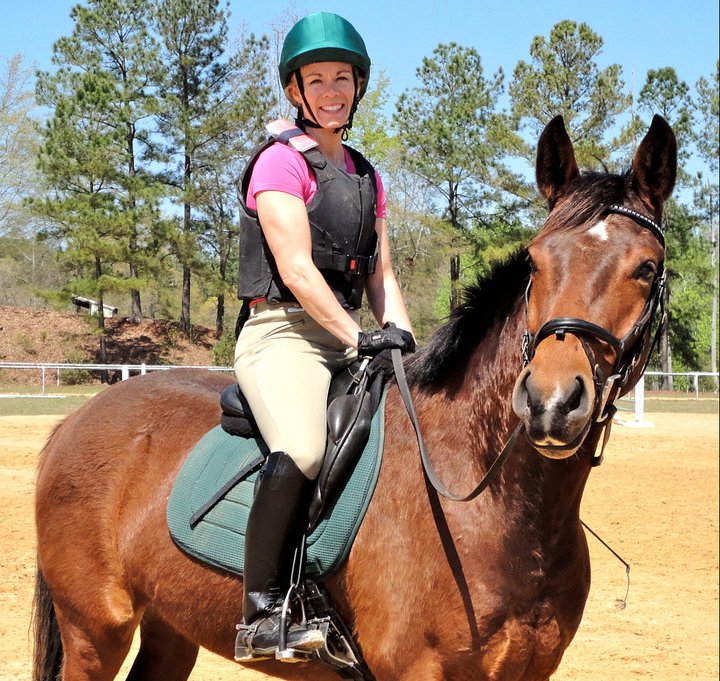 Jackson Superior Judge AmyMarie Travis is the latest Indiana trial court judge to be featured in the Indiana Lawyer spotlight series focused on the state's judicial officers in more rural communities.
Read More
Read Indiana appellate court decisions from the most recent reporting opinion.
Read More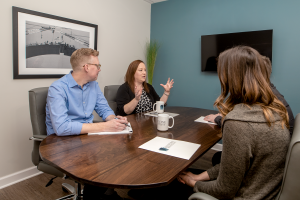 Mediation is often hailed as a helpful tool to keep parties out of court and focused on resolving their issues more efficiently. But individuals don't necessarily have to be a licensed attorney in order to mediate a legal matter.
Read More
Online dispute resolution has grown in popularity since the start of the COVID-19 pandemic. However, depending on who you ask, ODR could be defined in different ways. While many legal functions can now be completed by virtual means, Indiana's judiciary didn't have a "formal" ODR concept until last year. An ODR pilot project is currently […]
Read More
With the help of elder law mediation, the families can each consensus on aging issues without an expensive courtroom battle.
Read More
Taft partner Peter French shares his thoughts on mediation in commercial disputes.
Read More
Because we are one week into National Hispanic Heritage Month, now is a great time to celebrate the history, culture and contributions of the Latinx community, especially here at IU Maurer.
Read More
Columnist Robert Hammerle offers his opinions on the movies "Bullet Train" and "Fire of Love."
Read More
Recently reported evidence suggests Indiana Attorney General Todd Rokita may have violated the following Indiana Rules of Professional Conduct, according to Paula Cardoz-Jones.
Read More
In addition to looking backward, the end of the year is also a great time for law firms to start looking forward. The last business quarter of the year is an excellent time to prepare your law firm for a successful next year.
Read More
The Government Practice Section's GC CLE Series is designed to give practitioners, experts and law students a glimpse inside state regulatory agencies.
Read More
Whether it was a personal illness, the death of a loved one, e-learning with our kids, or just dealing with the inconvenience and stress caused by various disruptions to our routines (some more significant than others), it is fair to say that many of COVID-19's impacts would have to be put on the negative side of any ledger. However, there were positives as well.
Read More
After paring down in-person events in 2020 and easing back into them in 2021, the IndyBar Foundation (IBF) has been very active in 2022.
Read More
Interested in participating in leadership as a member of the fundraising-focused 2023 IndyBar Foundation Board of Directors? The following vacancies exist and must be filled by an attorney member: vice president, secretary, treasurer, diversity, equity, and inclusion accountability director and several director positions.
Read More
IndyBar's Women and the Law Division (WLD) is pleased to announce Magistrate Judge Doris Pryor as the 2022 Antoinette Dakin Leach (ADL) Award winner.
Read More