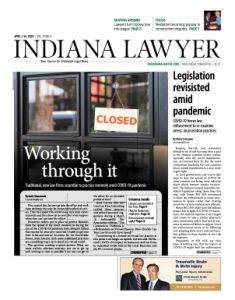 Numerous orders put in place to protect Hoosiers from the spread of the novel coronavirus during the rise of the COVID-19 pandemic have abruptly halted that routine for attorneys statewide. Unable to get into their brick-and-mortar locations for the foreseeable future, some lawyers with more traditional practices are scrambling to get up to speed in a virtual world.
Read More
Legislation that would have favored summons over jail time for low-level misdemeanors didn't pass the Indiana Senate, but in light of COVID-19 restrictions, the Indiana Supreme Court urged trial courts to take a similar approach. Local law enforcement seems to be following suit to keep inmates at low risk for exposure.
Read More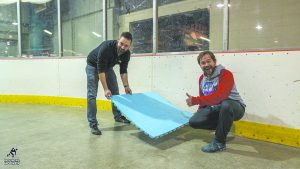 The league started in a parking lot underneath Interstate 65 when, as Indiana University Robert H. McKinney School of Law students, Ryan Spahr and Leontiy Korolev took a break from their studies by pulling on a pair of inline skates and trying to slap a plastic ball into a cooler.
Read More
Gov. Eric Holcomb vetoed a measure opposed by fair housing advocates that would have limited local controls over landlord-tenant matters. Holcomb said the language was "overly broad" and, in a reference to the ongoing pandemic, this was "not the right time" for such a law.
Read More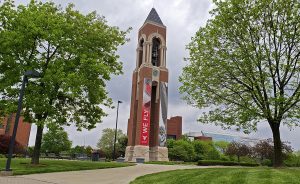 As the U.S. Department of Education prepares to implement new regulations regarding sexual misconduct on college campuses, lawsuits filed by accused students claiming their rights were violated continue to boil over in the federal courts. Ball State University recently prevailed in the first such case brought by one of its students.
Read More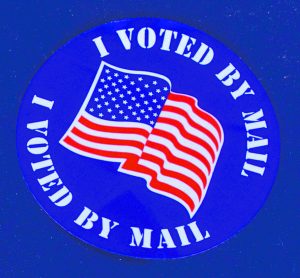 The decision to postpone Indiana's primary election was met with bipartisan approval and raised hopes the state will be encouraged to permanently expand access to absentee voting.
Read More
Getting more Hoosiers to vote is no easy task, but two initiatives announced last November have taken a couple of fundamental steps toward increasing election turnout in Indiana.
Read More
Read Indiana appellate court decisions from the most recent reporting period.
Read More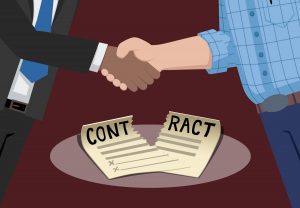 Recent data suggests owners, architects, contractors and others involved in the construction process are gravitating toward alternative dispute resolution. Mediation, in particular, is emerging as a preferred – and in many cases, required – option.
Read More
Following Indiana Gov. Eric Holcomb's March 23 stay-at-home order, tenants, landlords and lenders have been scrambling to review what rights, remedies, and obligations they have under their respective real estate documents.
Read More
Gov. Eric Holcomb's stay-at-home order exempted a variety of occupations that were deemed by the governor to be "essential." To the surprise of many lawyers, the legal profession was designated as essential. We will be allowed to continue working because the contributions we make to our communities are more necessary than ever in this time of anxiety and upheaval.
Read More
When I started writing this article, it was to be about the usefulness of apps for attorneys and law offices. Since then, the world has dramatically changed, and most lawyers have realized that it is now a high priority to find ways to work with clients virtually.
Read More
During this period of uncertainty and rapidly evolving information, it is important for businesses, organizations and employers to stay up to date. Below are some frequently asked questions and answers with links to resources.
Read More
Indiana insurance coverage law is among the best in the country for policyholders. It is worth digging into your policies — or better yet, having an experienced coverage lawyer do the digging for you — to see to what extent they cover these unexpected losses. At least five different types of policies might respond to losses caused by the COVID-19 pandemic.
Read More
Movie reviewer Robert Hammerle opines on the last film he saw in a movie theater, which you can now view at home at a safe distance.
Read More
Read which Indiana attorneys have been reprimanded or suspended from the practice of law during the most recent reporting period.
Read More
There is no doubt that keeping up a remote law practice in a precarious economy has been challenging — clients are eagerly trying to find ways to manage their legal budgets, and there is a constant stream of legal updates, alerts and webinars to draft and read (including from the IndyBar!) But, there has been exceptional good professionally as well.
Read More
During this extraordinary time and beyond, the IndyBar is committed to bringing you the information, tools and resources you need to stay informed, stay connected and succeed in the legal profession.
Read More
The IndyBar Family Law Section mission is, "the Family Law Section believes we have the collective ability to shape the practice of family law. Every day we strive to change the status quo for family law attorneys because there is a better way." How can we avoid ratcheting up the emotion? How can we be the calm in the storm?
Read More
The IndyBar Diversity Job Fair helps alleviate the pressure of job searches and interviews for these students by providing an opportunity for minority students to meet with various legal employers in Indianapolis who are passionate about having a diverse field of employees.
Read More
During this challenging time, the IndyBar is dedicated to making many of our services, resources and tools available to members online so that you can keep thriving in your practice, even from home!
Read More