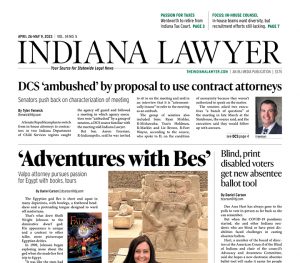 APRIL 26-MAY 9, 2023
Have you ever been to Egypt? One Valparaiso attorney has — in fact, she leads tours there, and she's considered an expert on a certain Egyptian god. IL managing editor Daniel Carson has the story of Shelli Wright Johnson and her "adventures with Bes." Meanwhile, IL reporter Alexa Shrake looks back on the career of Indiana Tax Court Judge Martha Blood Wentworth, who is preparing to retire. And in the In-House Counsel Focus, Alexa gives us a look at efforts to diversity corporate legal teams. Read those stories and more in the April 26-May 9, 2023, issue of Indiana Lawyer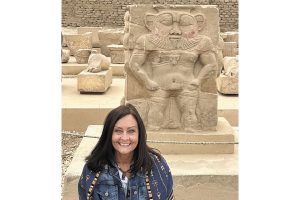 The Egyptian god Bes is short and squat in many depictions, with bowlegs, a feathered headdress and a protruding tongue designed to ward off misfortune. That's what drew Shelli Wright Johnson to the diminutive dwarf god.
Read More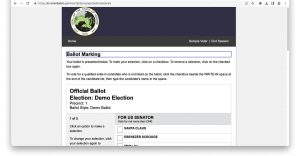 A settlement announced in February will allow Hoosiers who are blind or who have print disabilities to vote independently without the assistance of another person through the use of a new accessible, electronic absentee ballot tool.
Read More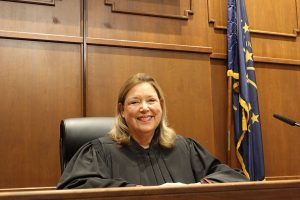 While law was the path she wanted, it wasn't what she chose to do at first. Instead, now-Indiana Tax Court Judge Martha Blood Wentworth was told her options were chorus teacher or nurse — never lawyer.
Read More
It's been just shy of one year since Dobbs was handed down — 10 months, to be exact — and much has changed in the abortion landscape, both nationally and statewide. Here's an overview of the current state of abortion across Indiana.
Read More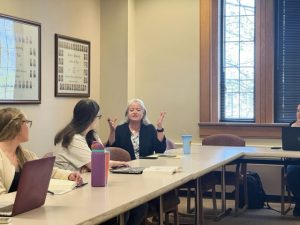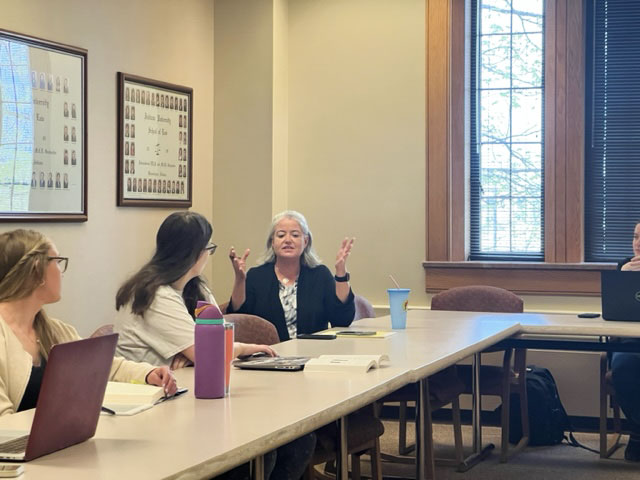 A group of second- and third-year students at Indiana University Maurer School of Law have spent the spring semester representing youth in three counties as part of a practicum through Indianapolis-based Child Advocates.
Read More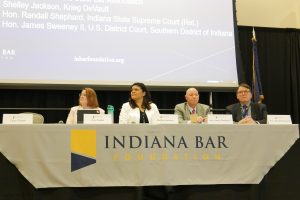 The inaugural Indiana Bar Foundation Civics Summit featured speakers, panel discussions and historical documents. The day culminated with the announcement of the Indiana Civics Coalition that will help with the rollout of a new sixth-grade civics class.
Read More
Read Indiana appellate court decisions from the most recent reporting period.
Read More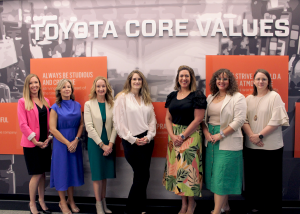 It's long been known that in-house legal teams expect the law firms they partner with to provide a diverse team of attorneys. Now, recent data are showing whether in-house teams are meeting those same expectations internally.
Read More
According to the 2023 Chief Legal Officers Survey,, legal operations was listed as the top strategic initiative in legal departments by 70% of CLOs, followed by right-sourcing legal services, cost minimization and data management.
Read More
The Indiana State Bar Association has identified in-house counsel as an underserved segment in the legal profession and has set out to identify pain points specific to their unique environment and find ways to fill those needs.
Read More
What advice would you give your younger self? That's a question I posed to this year's class of Leadership in Law honorees as part of a recognition video that winners are asked to participate in.
Read More
Magistrate Judge Kellie Barr has created a unique program for attorneys with less than seven years in practice to gain in-court experience.
Read More
It is axiomatic that for mediation to meet its promise, for the process to provide the setting for mediators and lawyers to assist parties in finding mutually acceptable, interest-based solutions to complex disputes, those parties must be present.
Read More
The inspiration for this article comes from disconnected events that range from an offhand and whimsical comment made by a law school professor in 1978 to a highly contested seven-year litigation that the Indiana Supreme Court seems to have finally ended.
Read More
There is a large misconception that pursing public service is a "backup plan" for students who do not end up at law firms. That could not be further from the truth.
Read More
Indianapolis criminal defense attorney Robert Hammerle gives us his take on "Living" and "Creed III."
Read More
While we agree that the diminishing number of licensed Indiana lawyers is a growing challenge, particularly in rural areas, we are reluctant to support the application of Concord Law School at Purdue University Global for a variety of reasons.
Read More
Employers are already required to comply with the Pregnancy Discrimination Act and the Americans with Disabilities Act. Thus, some employers may think that they will be fully compliant as long as they continue to follow those laws, but that is not the case.
Read More
They say all politics is local; but so is most law firm marketing.
Read More
Thanks to a $35,000 grant from the Indianapolis Bar Foundation, YouYesYou! (YYY) will expand its programming to help incarcerated and formerly incarcerated men become better fathers.
Read More