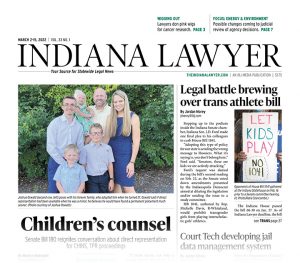 MARCH 2-15, 2022
Should kids in child welfare cases have a right to counsel? Many advocates say yes, but Indiana hasn't mandated it — yet. Indiana Lawyer senior reporter Marilyn Odendahl has the story on how a bill in the Indiana Statehouse, though likely dead, could move the state in that direction. Also from the Statehouse, IL managing editor Jordan Morey takes a look at the legal battles already brewing over a controversial bill targeting transgender student-athletes. And staying in the Statehouse for the Energy & Environment Focus, IL reporter Katie Stancombe takes a look at possible changes to how courts review decisions from environmental regulation agencies. Read those stories and more in the March 2, 2022, issue of Indiana Lawyer.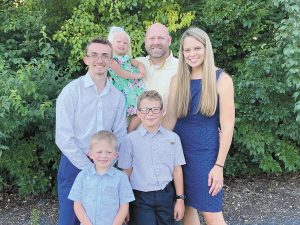 Indiana is one of just six states that does not require counsel for children in child welfare cases in any situation, according to the National Association of Counsel for Children. Although Indiana Code § 31-32-4-2 does give state court judges the discretion to appoint counsel for children in child welfare cases, stakeholders say the Hoosier State could be forced to implement a direct representation program either through lawsuits filed by national children's rights organization or federal legislation that Congress is considering.
Read More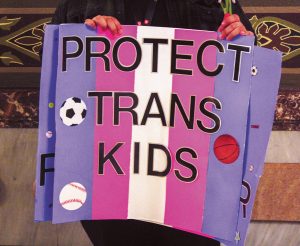 In Indiana, a legal battle is already brewing over legislation that would ban transgender female athletes from competing on K-12 girls' sports teams. Representatives from the American Civil Liberties Union of Indiana have promised to file a lawsuit while Indiana Attorney General Todd Rokita has said his office will defend the bill's constitutionality.
Read More
With the Odyssey Case Management System now operational in all 92 Indiana counties, a new project aimed at better connecting justice partners is underway in Indiana. The new program, dubbed "INjail," aims to not only make operations more efficient in sharing records — allowing courts and jails to seamlessly communicate with each other — but also to provide vital data to criminal justice stakeholders and lawmakers.
Read More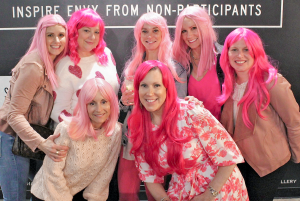 Normally, Jayna Cacioppo and Neal Brackett fit the image of picture-perfect attorneys — polished, pressed and professional. But recently they have added a splash of pink to their appearance.
Read More
Erica Mandrell's story of failing to convince a judge that her mental trauma qualified her for disability benefits is so common that her attorney said the denial reflects the "default culture" of the Social Security Administration.
Read More
As the Legislature, agency stakeholders and foster parents restart the conversation about providing attorneys for children in child-in-need-of-services and termination of parental rights proceedings, the Child Advocates Direct Representation Program is an example of how direct representation works and what it can do.
Read More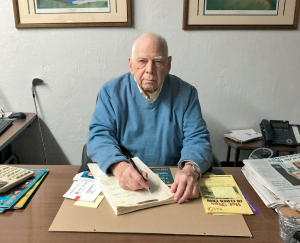 Laying out a big, clean sheet of paper, 92-year-old attorney Don Ashley gathered his measuring tools, sat down and got to work. Five days a week, the longtime Boonville lawyer gets up and goes to the office, where he practices and consults at his daughters' title company.
Read More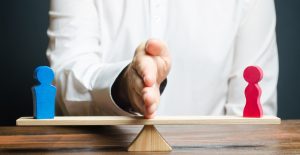 Members of the U.S. House of Representatives and U.S. Senate last month came together in a bipartisan effort to push forward legislation that removes clauses in contracts that require arbitration of sexual assault and harassment claims. H.R. 4445, also known as the Ending Forced Arbitration of Sexual Assault and Sexual Harassment Act of 2021, essentially puts the ball in the court of individuals who allege sexual misconduct in the workplace or elsewhere, rather than their accused perpetrators.
Read More
Read Indiana appellate court decisions from the most recent reporting period.
Read More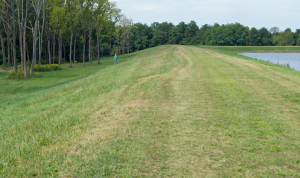 A bill proposed in the 2022 Indiana legislative session would have required trial courts to try disputed issues of fact de novo in a judicial review of certain agency actions. Republican Rep. Chris Jeter, R-Fishers, said he authored House Bill 1063 in an attempt to even the playing field between decision-making agencies and Hoosiers, and in response to an Indiana Supreme Court decision.
Read More
Over the last few years, one of the most talked about — and confounding — topics in environmental law has been the issue of PFAS contamination (of per- and polyfluoroalkyl substances). A pervasive part of our modern lives, from Teflon to Scotchgard to firefighting foam, PFAS compounds now seem to be both a blessing and a curse.
Read More
Conceptually, environmental justice is the "fair treatment and meaningful involvement of all people regardless of race, color, national origin or income, with respect to the development, implementation and enforcement of environmental laws, regulations and policies." The concept of environmental justice is not new, but came to the forefront during the Obama administration in the aftermath of the Flint, Michigan, lead-contaminated drinking water crisis. However, environmental justice never became a coherent strategy and was overshadowed by significant rulemakings around climate change. That has changed in the first year of the Biden administration.
Read More
Midwestern farms are sitting on an untapped resource to meet climate change goals, namely, millions of acres of farmland that have always been farmed to maximize production. Soil and climate scientists are finding that with some production changes, such as planting cover crops during fallow periods to ensure soil is always pulling carbon dioxide out of the atmosphere, farmers can increase soil uptake of carbon in farmland.
Read More
It's been about 5½ years since I joined the staff of Indiana Lawyer, and my job has changed a lot in that relatively short amount of time. Each of those roles has had a different job description, but one duty has stayed constant: Each year, I read through dozens of nominations, then sit on the selection panel to choose our annual Leadership in Law Awards winners.
Read More
As COVID-19 numbers descend, we are left with a plethora of mixed feelings. Many are overwhelmed with joy and giddiness. Some are still numb and can't feel anything — yet. And others are trying to make sense of the past two years and the lasting realities that lay ahead. Our courts and judges fit into the latter category.
Read More
It seems people like to complain about Apple Siri's technology. Most of the time, the complaints seem to be about Siri not recognizing voice commands or accurately converting voice to text. Siri is one of those tools that has a lot of promise. While it has not exactly lived up to the hype, there are some features that are useful. It continues to get better. Here are some thoughts on how you can get more out of Siri and "voice to task" technology.
Read More
Indiana criminal defense attorney Robert Hammerle gives us his take on "Scream," "The Velvet Queen" and the 2022 Oscar nominations.
Read More
Research demonstrates that practicing mindful behavior can improve your mental and physical health by reducing chronic pain, lowering blood pressure, and combatting depression and anxiety.
Read More
Recently, the Indiana Attorney General's Office filed a complaint on behalf of the state of Indiana against Google LLC. State of Indiana v. Google LLC is pending in Marion Superior Court 4 under Cause No. 49D04-2201-PL-002399. In the complaint, the state alleges that Google harvests consumers' personal data, including location data, when consumers use Google products. Google in turn allegedly uses this data to target advertisements to consumers and evaluate the effectiveness of these advertisements.
Read More
The American Bar Association recently awarded the Louis M. Brown Select Award to the Indianapolis Bar Association's Virtual Ask a Lawyer program last week. Winning the award was quite a feat as the other finalists were programs run by state bar associations. This national recognition reveals the special and unique nature of our legal community, which is so willing to help those in need.
Read More
Managing partners often think about what the law firm needs. But even in an employer's market, it pays to consider what your associates (and potential associates) actually do want — especially if you want those associates to stick around for a while along with all the capital you've invested in them.
Read More
COVID-19 regulations have found their way into the legal and political spheres. The most recent and highly anticipated legal battle made its way to the Supreme Court, leaving the court to decide how employers should be regulated when it comes to mitigating COVID-19 risks. With the current composition of the Supreme Court, including three new justices, the court ultimately left the regulation to the employers themselves, at least temporarily.
Read More
Meet Cameron S. Huffman and Adam Ira, two members of DTCI.
Read More