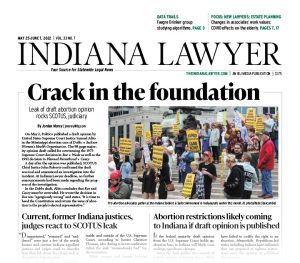 MAY 25-JUNE 7, 2022
It's the news that's been dominating legal headlines all month: the leak of a SCOTUS draft opinion indicating the court may be ready to overturn Roe v. Wade and Planned Parenthood v. Casey. IL managing editor Jordan Morey gets reactions to the leak from Indiana jurists and dives in to what overturning Roe might mean for abortion in Indiana. Also this month, a new crop of Hoosier attorneys were sworn into the Indiana bar. IL senior reporter Marilyn Odendahl has a look at why the associate market is hot, and what new lawyers are asking of potential employers, in the New Lawyers Focus. And as an added bonus — we've got a second Focus section in this issue! In it, IL reporter Katie Stancombe looks at how the pandemic has prompted elderly Hoosiers to take a more proactive approach to estate planning. Read those stories, and more, in the May 25, 2022, issue of Indiana Lawyer.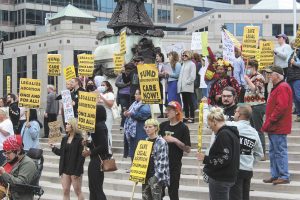 Since the leak earlier this month of a draft opinion indicating Roe v. Wade and Planned Parenthood v. Casey will be overturned, U.S. Senate Democrats have failed to codify the right to an abortion. Meanwhile, Republican-led states including Indiana have indicated they are prepared to tighten restrictions once the opinion is published this summer.
Read More
"Disappointed," "stunned" and "saddened" were just a few of the words former and current Indiana appellate justices and judges used to describe how they felt about the recent leak in the nation's highest court.
Read More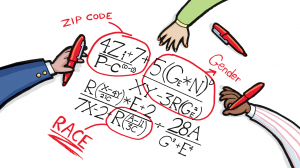 Scott Kosnoff and his Faegre Drinker Biddle & Reath colleague Bennett Borden in Washington, D.C., are co-leading a new initiative at the firm to guide and counsel businesses that use algorithms to enhance their operations or market their products. Dubbed the Artificial Intelligence and Algorithmic Decision-Making Team, or AI-X for short, the new group is bringing data scientists from Faegre Drinker's wholly-owned consulting subsidiary, Tritura, together with the firm's attorneys from different practice areas.
Read More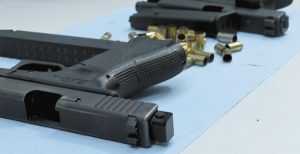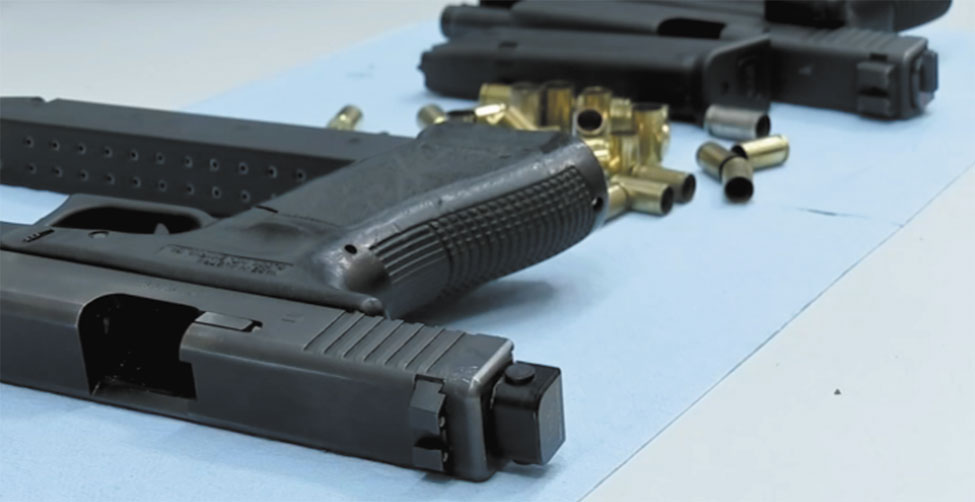 A new type of untraceable firearm printed using 3D technology is starting to gain national attention, coined with the colloquial name "ghost gun." Federal authorities say they are increasingly recovering the homemade weapons, which are impossible to track without a serial number. As gun violence continues nationwide, law enforcement and policymakers are scrambling to get ahead of a trend they fear could exacerbate the problem.
Read More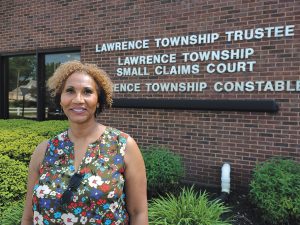 Every Wednesday and Thursday, the docket is filled with landlord-tenant cases. But since October 2021, the Lawrence Township Small Claims Court has been implementing a housing court model that provides additional services to try to prevent or lessen the impact of the loss of a place to live.
Read More
As bad as the stigma may be, the ripple effect created by an eviction petition is much worse. The loss of a home can throw a displaced family into a downward spiral that leads to health problems, loss of employment and poor performance in school. All of this, in turn, harms the larger community.
Read More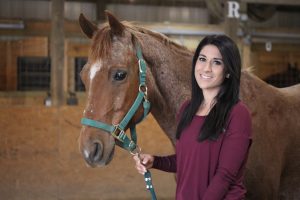 Sitting in a saddle with intentionality and quiet expectation, Indianapolis attorney Brittney Yocum said being present with her horse is more than a stress reliever — it's a partnership.
Read More
Read Indiana appellate court decisions from the most recent reporting period.
Read More
In 2021, the hiring of lateral associates skyrocketed 148.5%, the largest year-over-year increase recorded, according to NALP. Likewise, Thomson Reuters warned that by November 2021, law firms were "edging dangerously close" to seeing almost a quarter of their associates leave. However, while firms have raised associate compensation to lure talent, many new lawyers are not as interested in big salaries as previous generations of new attorneys.
Read More
As COVID's threat to the elderly quickly became apparent, some Indiana estate planning attorneys saw a major uptick in older clients scrambling to get their affairs in order. On the flip side, others heard radio silence from the elderly — only for the phones to starting ringing again once public safety restrictions eased.
Read More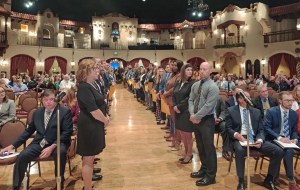 A total of 70 new lawyers participated in an in-person admission ceremony on May 17.
Read More
I asked six highly-respected Indianapolis attorneys, who have experience ranging from nine to 41 years, to share a tip they wish they had known as a first-year lawyer.
Read More
Our challenge to you is to think about how you will show up for yourself and your co-workers as a colleague in the legal community. You are no longer a student, and that can be a challenging landscape to navigate as a new attorney. So, what do the best professionals know and how do they make their marks at the beginning of their careers?
Read More
When I began writing this column, I reached out to friends from my law school class to gather a few of the common things we wish we had known when we first entered practice. After gathering suggestions, I decided to include the three most common and strongly held opinions.
Read More
The last two years have proven to be a unique challenge for the legal profession, especially young lawyers. It was an arduous time to learn the ins and outs of practicing law, but due to the flexibility and success of remote work, it appears at least some aspects of virtual meetings and events are here to stay.
Read More
In a profession that has its moments of cutthroat competition, there are some terrific mentors, as well, willing to pass along advice. In service of that goal, we've crowdsourced a handful of genuine questions from new lawyers, each of which we passed along to three more experienced attorneys.
Read More
Beneficiaries need to understand that their inheritances may still be subject to claims in the estate. Creditors need to understand the process for proceeding against "nonprobate transferees" to preserve their rights.
Read More
Sometimes, making choices is difficult, either because we have insufficient information or because we don't want to have to choose between competing interests. Estate planning is one of those situations in which failing to make a choice can result in unintended, negative consequences.
Read More
I encourage my clients to plan for the future when it comes to their money and property by creating, and then occasionally updating, their estate plans. But often, clients have a "one and done" philosophy and don't think they need to update their documents.
Read More
Retiring isn't necessarily an end. For many lawyers, it is a springboard to a new fulfilling aspect of life — a second act, if you will.
Read More
What did Elizabeth Holmes gain by putting the government to its proof?
Read More
Nonprofits come in many forms and can support a wide array of services, making it easy to find one that aligns with a particular interest or goal. Whether it's your favorite amateur sports league, your children's day care or a museum you love to visit, local nonprofits all require some level of legal services.
Read More
Let's talk about decorum in the courtroom.
Read More
On May 11, IndyBar members and friends gathered to celebrate the accomplishments of our community's beloved paralegals at the annual Paralegal Appreciation Luncheon.
Read More
The 2022 IndyBar Bench Bar Conference will once again showcase both legal education and an opportunity for fun and networking! Saturday's closing plenary session will be the second annual Juneteenth holiday Celebration: The Spirit of Our Journey.
Read More
When it comes to marketing content, most lawyers are concerned about what to write. But in reality, the more important question is how to write.
Read More
Here are seven reasons tonic and lime is the unrivaled work event beverage.
Read More