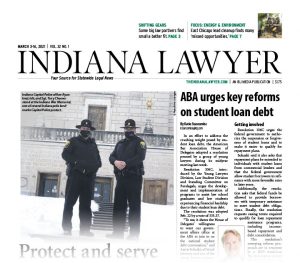 MARCH 3-16, 2021
Indiana Capitol Police say they feel a special sense of pride and honor carrying out their duties safeguarding the Indiana Statehouse and other Circle City landmarks. A recent ABA resolution is urges new programs to assist law school graduates and law students experiencing financial hardship due to student loan debt. Family law practitioners and longtime colleagues James Reed and Michael Kohlhaas made a career move that runs counter to the current trend — they went from big to boutique, and they aren't the only big law firm lawyers who have made such a change.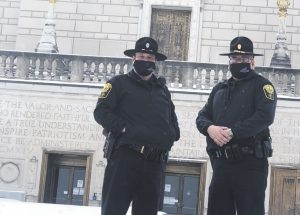 Indiana Capitol Police say they feel a special sense of pride and honor carrying out their duties of safeguarding the Indiana Statehouse and many other Circle City landmarks. They feel they are doing something especially important for fellow Hoosiers.
Read More
In an effort to address the crushing weight posed by student loan debt, the American Bar Association House of Delegates adopted a resolution penned by a group of young lawyers during its midyear meeting last week. The resolution urges programs to assist law school graduates and law students experiencing financial hardship due to their student loan debt.
Read More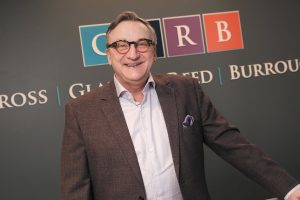 At the start of 2021, family law practitioners and longtime colleagues James Reed and Michael Kohlhaas made a career move that runs counter to the current trend — they went from big to boutique.
Read More
Under a bill in the Statehouse, a prosecutor who establishes a policy of not charging certain offenses would be considered "noncompliant." But local prosecutors fear changes that would step on their prosecutorial discretion and give the attorney general, a statewide officeholder, a say over her local decisions.
Read More
The bar exam Indiana administered at the end of February is headed for the pile of historic has-beens as the state prepares to switch to another version and the National Conference of Bar Examiners starts the process to overhaul the entire test.
Read More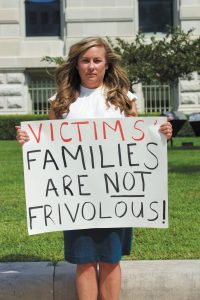 With the death penalty at the forefront of many Americans' minds after 17 federal executions in recent months, legislators and anti-execution advocates are taking steps on the state and federal levels to address the issue while momentum against capital punishment seems to be growing.
Read More
Frost Brown Todd is muscling into the Washington, D.C., market, opening a new office in the nation's capital and consolidating the firm's federal public and regulatory practices into the new location.
Read More
Read Indiana appellate court decisions from the most recent reporting period.
Read More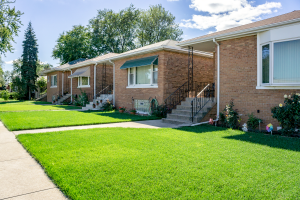 The pictures of sun-drenched homes and neatly trimmed lawns in East Chicago showcase what is perhaps the best outcome. However, the images belie the nightmare many residents are still living. The homes along with the neighboring West Calumet Housing Project and Carrie Gosch Elementary School were all built on the USS Lead Superfund site.
Read More
A little more than four years ago, Hoosier Janet McCabe ended her service as assistant administrator of EPA's Office of Air and Radiation. Since then, the most significant aspects of the Obama-era climate change regulations, namely the Clean Power Plan, have been unwound. Biden's selection of McCabe signals a doubling down on regulating greenhouse gas emissions.
Read More
On April 20, 2020, the U.S. Supreme Court issued its decision in Atlantic Richfield Co. v. Christian, No. 17-1498, 140 S.Ct. 1335. The Court's holding was relatively simple: plaintiffs (Montana landowners) could bring state court claims pursuing cleanup of additional contamination from the "Anaconda Smelter," but they were first required under the Comprehensive Environmental Response, Compensation, and Liability Act (CERCLA) to seek the U.S. Environmental Protection Agency's (EPA) approval for additional cleanup. While on its face this decision addresses the interplay between CERCLA and Montana state law claims, the ramifications of Atlantic Richfield may be felt in Indiana.
Read More
It has been just over one month since President Joe Biden was sworn in as the 46th President of the United States, and he is delivering on his promise to move quickly. Biden has signed more executive orders in his first 30 days than any president in U.S. history. Perhaps another record-breaking instance is the proportion of these actions that relate to energy and environmental policies.
Read More
The undeniable truth is that there is a long legislative history in this nation of powerful majorities diminishing and silencing the voices of minorities. While I have no reason to believe the motive of the current judicial selection legislation for Lake and St. Joseph counties is racial, this law will undoubtedly have a disproportionally negative effect on citizens who happen to be racial minorities.
Read More
I asked former three-term Indiana Attorney General Linley Pearson, if you were a younger person today, would you run for office? He didn't hesitate. "There's no question today I could not be in politics," he said. "It's just totally changed, and it's not very attractive to me. … If you want to exaggerate or malign a person, you could always do that, but do you want to do that?"
Read More
In a world where everything you need to know about a person is in the palm of your hand, some Indiana citizens have a hard time leaving their past mistakes behind. In order to address this, many lawyers dedicate their pro bono efforts to assisting with expungement clinics, which help eligible prior offenders seal certain arrest and conviction records.
Read More
Talking about what motivates him to be a JLAP volunteer, Justice Steven David pointed out parallels in his legal and military career paths. In both, ordinary people are called upon to do extraordinary things: solving problems, working in the midst of conflict and making decisions that affect lives. We set high expectations for ourselves. Failure is not an option.
Read More
Attorney Robert Hammerle reviews three new releases that left him contemplating:  "Nomadland," "MLK/FBI" and "First Cow."
Read More
How is it possible that in our enlightened age there remains such a disconnect between being cool and being a leader? Perhaps the answer lies in a truism: Leadership is not cool. Case in point: prom kings are cool. Chairing the prom planning committee is not.
Read More
"What if you could get exactly what you want in life by reading and understanding the body language of murderers?" asks Janine Driver, New York Times best-selling author and award-winning keynote speaker. With more than 16 years of experience as a federal law enforcement officer within the Department of Justice, Driver will be presenting the opening plenary session for the 2021 Bench Bar Conference in Louisville from June 17-19.
Read More
As a small-firm practitioner who makes her money by providing personal legal services, networking is vital for the continued source of clients I need to support my business and keep my associates busy. Planning committees, nonprofit boards, volunteering, social gatherings and local events were my go-to formula for expanding my circles and getting my name and face in front of people who needed to hire a lawyer for highly personal and sometimes sensitive reasons. They needed to have met me in person. They needed my name to come from someone they knew and trusted. At least, that is what I believed to be the only way, until that way no longer existed. And I am not just saying its disappearance is because of the pandemic.
Read More
Law firms are the very definition of traditional businesses, but in a modern world, traditional business models get expensive. Law firms should be operating offices to house staff, but they tend to fill those offices up with obsolete items like paper files and document/email servers.
Read More
When faced with a case involving unincorporated business entities, a defendant must carefully consider whether the requirements for diversity jurisdiction are satisfied before filing its notice of removal. Failure to do so could result an adverse award of attorney fees on a motion for remand, or the district court sua sponte remanding the case to state court upon discovery that it lacks subject matter jurisdiction over the action.
Read More
Meet attorney Ryan Shouse in this ongoing series introducing new DTCI attorneys to the wider legal community.
Read More