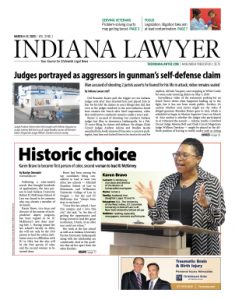 March 4-17, 2020
As the trial for the alleged gunman involved in the shooting of two Indiana judges nears, video evidence that could be key to the outcome remains under seal. Meanwhile, Indiana University Robert H. McKinney School of Law is marking a historic moment as it prepares to welcome its first dean who will be a person of color. And as the 2020 election gets closer, Indiana lawmakers and other political leaders say they are still uncertain of what the future might hold if Attorney General Curtis Hill receives professional discipline.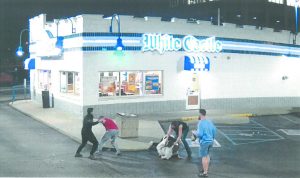 Did Brandon Kaiser pull the trigger on two Indiana judges only after they attacked him and placed him in fear for his life? He claims in court filings they did. But even as the judges involved in the now-infamous brawl have retaken the bench after brief suspensions, video that could prove conclusive remains under a court seal.
Read More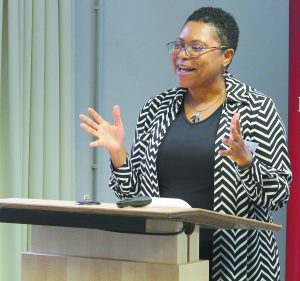 Following a nine-month search that brought hundreds of applications, the best person to lead Indiana University Robert H. McKinney School of Law was found to be someone who was already a member of its family. Karen Bravo, vice dean and director of the master of jurisprudence degree program, has been tapped to be IU McKinney's new dean starting July 1.
Read More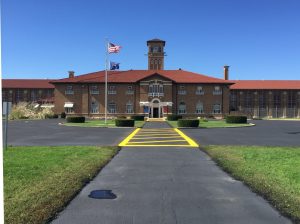 A Pendleton Correctional Facility inmate will be paid $425,000 by the state after spending four years in isolation for a disciplinary violation he says he didn't commit. But the settlement might not have been agreed upon without the help of a Chicago-based justice center that says it advocates for underdogs.
Read More
After a federal appellate court stopped Indiana's process for removing ineligible voters from the registration rolls, the state is still looking for a way to clean its voter lists. But a new system being considered by the Legislature is not gaining support among voting rights groups and could spark more litigation.
Read More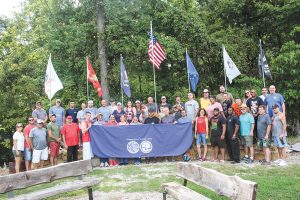 As veterans court programs expand nationwide, the federal government is exploring opportunities to provide additional resources to local courts. If enacted, the Veteran Treatment Court Coordination Act of 2019 would task the Department of Justice with establishing an office to provide additional funding and technical assistance to veterans courts.
Read More
From 2017 through 2019, nine legislators exited the Statehouse before their terms expired, requiring the state's caucus system to ramp up to handle the large number of vacancies and bringing renewed attention to political party processes that choose who will represent voters. At present, 21.3% of Indiana legislators first entered the Statehouse through a caucus election.
Read More
The only thing certain in the discipline case against Indiana Attorney General Curtis Hill is uncertainty. That's the consensus of legislative and political leaders responding to the recommendation that the Republican AG serve a 60-day suspension without automatic reinstatement.
Read More
A staple of the Indiana judiciary for more than 40 years, Indiana Court of Appeals Judge John G. Baker was honored by members of the Legislature ahead of his impending retirement.
Read More
Read Indiana appellate court decisions from the most recent reporting period.
Read More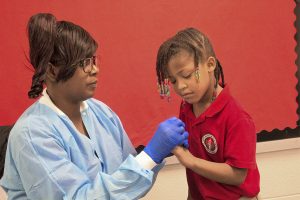 Organizations and individuals around Indiana have been pushing for a solution to the lead problem. The toxin is everywhere and exposure, especially in very young children, can cause lifelong cognitive impairment.
Read More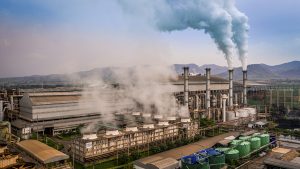 The national and international conversations about the impacts of climate change have focused largely on initiatives designed to curb greenhouse gas and other potentially harmful emissions. But there's also an increasingly popular business aspect to the conversation.
Read More
Volkswagen's recent emissions scandal triggered criminal and civil prosecution by the U.S. Environmental Protection Agency (EPA). In 2017, Volkswagen's estimated cost resulting from the scandal was more than $30 billion, and that number is growing. In the wake of this scandal, the EPA has declared "war" on an entire subindustry — aftermarket parts — and anyone who manufactures, sells or installs devices that allow drivers to tamper with their vehicle emissions.
Read More
Although Microsoft Teams was initially released more than three years ago, it is "still on the front end of the adoption curve" by users, according to the company's corporate vice president for Microsoft 365. The ultimate mission is to persuade us to replace the combination of products many currently use for instant messaging, video conferencing, screen sharing, task management and file sharing with a central "Teams" hub.
Read More
One advantage of legal education in an urban environment is that students have opportunities to gain hands-on experience in addition to receiving top-notch classroom instruction. At Indiana University Robert H. McKinney School of Law, students also make a real difference in the lives of Hoosiers throughout our city and state.
Read More
Much like baseball players, politicians (or political operatives) are making headlines for not playing the game by the rules.
Read More
For those of us who manage employees, how we engage (or don't engage) them impacts how our work gets done.
Read More
Defense attorney Bob Hammerle says both "The Call of the Wild" and "The Last Full Measure" will likely bring a tear to your eye.
Read More
After years of planning, months of renovation and weeks of moving, the new IndyBar Headquarters—IndyBarHQ—will open for business on March 6.
Read More
The Indianapolis Bar Association aims to connect a potential pool of candidates from diverse backgrounds with the Indianapolis legal community through its annual Diversity Job Fair. This initiative is to give all students an opportunity to meet potential employers who are looking to build connections with a pipeline of new and diverse talent and learn more about the legal profession and the Indianapolis legal market.
Read More
Plans and updates from the 2020 Indiana General Assembly were hot topics of discussion at the Lawyer-Legislator Luncheon on February 25. More than 20 key players in this year's session spoke about important pending legislation and answered questions from fellow IndyBar members and lawyers.
Read More
Currently, Indiana employers must cautiously navigate a maze of different marijuana laws affecting their employees working across state lines. This is unlikely to change in the foreseeable future.
Read More