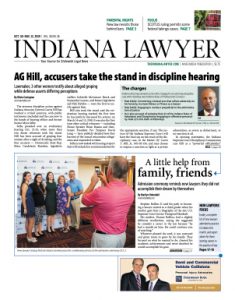 OCT. 30-NOV.12, 2019
Over four days of sometimes contentious testimony, Indiana Attorney General Curtis Hill and four women who accuse him of sexual misconduct took the stand in an extraordinary attorney discipline hearing. The more than 275 new lawyers who took the oath earlier this month got there with a little help from family and friends. And a new law is giving new hope to moms and dads behind bars who formerly faced the presumption of termination of their parental rights.
The attorney discipline action against Indiana Attorney General Curtis Hill has reached a critical juncture, with public testimony concluded and the case now in the hands of hearing officer and former Justice Myra Selby.
Read More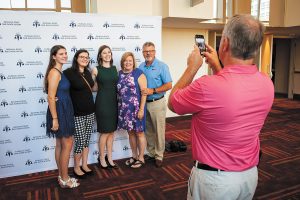 The support of family and friends for students in law school is not only common for most law students, but also necessary. Law professors and counselors say students need a supportive network to rely on inside and outside of law school to help them master the material, tamp down any discouragement or despair and ultimately become successful attorneys with good mental health.
Read More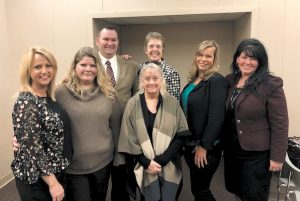 Christina Kovats and Kristina Byers previously served time at the Indiana Women's Prison, and this year they became advocates who worked to draft Indiana legislation aimed at dismantling the black-and-white mentality regarding termination of parental rights for incarcerated mothers. A new law now gives judges discretion in TPR cases involving parents behind bars.
Read More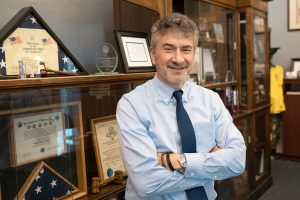 Justice Steven David was never specifically asked to be on the Indiana Supreme Court. Even so, when Justice Ted Boehm retired, David, now the longest-serving justice, said he decided to take a shot at serving Indiana at the highest judicial level. "I'm not sure how I got here, but I'm here," David said in an interview with Indiana Lawyer. "I wanted to serve."
Read More
Physicians and staff who were arrested and charged after Indiana and federal law enforcement officials claimed their medical practice was a pill mill are headed to the 7th Circuit Court of Appeals as they push forward with a civil lawsuit claiming their prosecution was built on allegations the government knew were false.
Read More
Read Indiana appellate court decisions from the most recent reporting period.
Read More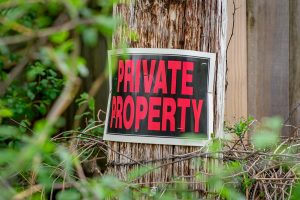 The June 21 decision in Knick v. Township of Scott, Pennsylvania, 588 U.S. ___ (2019), overturned precedent requiring property owners to file inverse condemnation actions in state court before bringing a federal action. Instead, the 5-4 majority opinion, written by Chief Justice John Roberts, determined the Fifth Amendment Takings Clause is triggered as soon as the government takes land without compensating the property owner.
Read More
Some attorneys may be familiar with and can competently advise their clients regarding the federal and state causes of action for hostile work environment. However, there is a similar, lesser-known cause of action for discrimination in the housing context known as "hostile housing environment" that warrants attention in light of a fairly recent opinion by the 7th Circuit Court of Appeals clarifying its scope.
Read More
Most of us can relate to the feeling of starting a home project, only to complete half of it (likely not very well) and leave the project as-is for months on end. We certainly can, as much as we might not like to admit it. While our spouses might disagree, partially completed home projects are not really a big deal in the grand scheme of things. But what about partially completed commercial buildings? That's a different story, especially for tax assessment purposes.
Read More
Among the changes that seek to bring real estate closings into the technological era is a push toward electronic and remote online notarization. Where adopted, RON laws will allow a remote notary, legally commissioned by the applicable state, to conduct notarizations over the internet via digital tools and a live audio/video call.
Read More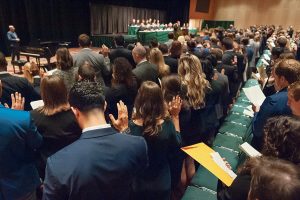 More than 275 people passed the Indiana Bar Exam in July and were eligible to be admitted to practice law in Indiana. Many took their oaths at the Indiana Supreme Court Admission Ceremony on Oct. 2. Here are Indiana's newest lawyers.
Read More
I have had a law license for one month. Admittedly, it is somewhat paradoxical for an inexperienced lawyer to offer advice about the practice of law. Nonetheless, here's my perspective as a fellow brand new lawyer as we begin our legal journey.
Read More
We all know that, as Indiana attorneys, we are required to report our pro bono service each year during our annual registration. Aside from giving you something to report each year, we want to share reasons why we think pro bono service is an integral part of every lawyer's career, particularly for young lawyers, such as the more than 275 who were just sworn in and joined the Indiana bar this month.
Read More
No one expects you to know all of the answers as soon as you are sworn in. It's called the practice of law for a reason. When it comes to making mistakes, the question isn't if — it's when. Most of the tasks you will receive, you have never done before. Do your best work, but also accept that you're going to mess up at some point.
Read More
When my colleagues first expressed a vision for healthier lawyers — not merely helping those already struggling with addiction and mental health diagnoses, but helping all lawyers to thrive — some laughed. Someone even suggested to me that the title for a presentation I was giving should be "Is Lawyer Well-Being an Oxymoron?"
Read More
Despite our continued interest in litigation, we are here to report that we certainly like what we have found in and are open to future possibilities in alternative dispute resolution. We have also come to recognize that just because our interests lean toward litigation does not mean that we will not encounter and utilize skills such as negotiating that maybe are not seen as being traditionally within a litigator's area of expertise.
Read More
Movie reviewer Robert Hammerle has a soft spot for the animated film "The Addams Family," but had to resist the urge to walk out of "Joker."
Read More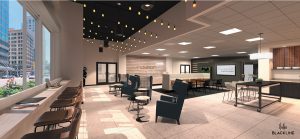 After two years of research, planning, searching and negotiation, it's finally here: the new home of the Indianapolis Bar Association and Foundation.
Read More
The Indianapolis Bar Foundation (IBF) Nominating Committee has announced its slate of officers for 2020, naming Raegan Gibson of Paganelli Law Group to the position of First Vice President. Gibson will assume the role of president-elect in 2021 and will lead the IBF as president in 2022.
Read More
Retired Admiral William McRaven's 2014 commencement address advice was this: "If you want to change the world, start off by making your bed … If you can't do the little things right, you will never do the big things right." This advice finds perfect application in our profession, and I have been thinking lately about the importance of perfecting our process.
Read More
The Indianapolis legal community is fortunate to be home to thousands of individuals who work their hardest each day for the benefit of their profession, their community and their families. Join us on November 19 at Meridian Hills Country Club as we honor just a handful of the many lawyers, judges, students and more who've made their mark in 2019.
Read More
For the 15th year in a row, the Indianapolis Bar Foundation (IBF) hosted a successful Lawyer Links Golf Classic at the Country Club of Indianapolis this July.
Read More
There's more to being a lawyer than knowing the law. IndyBar Law Practice Management Services connect to you to the resources, information and contacts that will empower you to build your practice and achieve your goals. Take at this information on the IndyBar's Law Practice Management services.
Read More
In assessing workplace violence situations, there are clearly certain occupations where the risk of aggression is higher. Even though the risk of workplace violence exists in many different vocations, there are some proactive approaches that employers can and should use to minimize the risk.
Read More